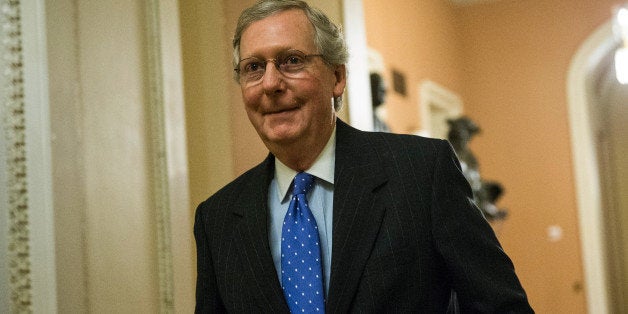 WASHINGTON -- New and repurposed "dark money" groups are jumping into key Senate races this year. In five states -- Kentucky, Louisiana, New Hampshire, North Carolina and South Carolina -- the difficult reelection bids of incumbent senators have already been directly targeted or indirectly influenced.
Some dark money groups were running ads as early as last spring. Others have joined up with single-candidate super PACs and are gathering the needed cash to attack.
Nationwide, The Huffington Post has reported, dark money groups -- more formally, 501(c)(4) social welfare nonprofits, which are not required to disclose donors -- have spent more than $24 million so far on issue advocacy naming specific candidates ahead of the 2014 elections. A host of single-candidate super PACs, which are required to name their donors, have also emerged to promote individual candidates in the 2014 elections.
Early evidence of the dark money push came last May with an ad showering praise on Senate Minority Leader Mitch McConnell (R-Ky.) for "leading the fight against Obamacare." The spot was the work of the Kentucky Opportunity Coalition, a previously unknown nonprofit that operates as the dark money arm of the super PAC Kentuckians for Strong Leadership.
This super PAC-dark money combo is run by Scott Jennings, a former McConnell political director and onetime deputy to Karl Rove in the George W. Bush White House. It copies the dual form used by Rove in his Crossroads groups. Both parts of the combo can accept unlimited contributions, but one grants donors anonymity.
The Kentucky Opportunity Coalition is ostensibly supposed to spend the majority of its time and money promoting its social welfare purpose, which it says is "to transform our commonwealth through 21st century solutions to problems and issues facing Kentuckians in education, economic development, health care, transportation and fiscal matters impacting the growth of our communities." So far the group has run more than $800,000 worth of advertising promoting McConnell's role in opposing Obamacare and detailing the Senate Republican leader's close relationship with tea party favorite Sen. Rand Paul (R-Ky.). However this does or does not help to "transform" Kentucky, it's a boon to McConnell, who is facing tea party opposition in the form of a primary challenge from businessman Matt Bevin.
Jennings, who did not return requests for comment, said in a statement released at the time of the group's first ad, "We intend to talk about Senator McConnell's leadership on [Obamacare] and encourage him and others to keep fighting this disastrous law."
A similar super PAC-dark money duo has appeared in South Carolina, where Sen. Lindsey Graham (R) faces numerous potential tea party challengers. Katon Dawson, former chairman of the state Republican Party, launched West Main Street Values PAC, a super PAC, and West Main Street Values Fund Inc., a 501(c)(4) nonprofit, last year to aid the two-term senator.
The dark money arm has yet to take action, but the super PAC reported raising $25,000 from aerospace giant Boeing after Graham spent the better part of two years fighting the National Labor Relations Board over a complaint against a Boeing plant in South Carolina. The complaint was ultimately dropped.
Dawson declined to comment on the activities of either the super PAC or the dark money nonprofit.
The tables are turned in New Hampshire, where conservative money is attacking the Democratic incumbent senator. In June last year, a brand-new nonprofit called Citizens for a Strong New Hampshire launched a $110,000 ad buy attacking Sen. Jeanne Shaheen for supposedly being the "deciding vote" to pass Obamacare. The group, run by two former political aides to Rick Santorum's 2012 presidential campaign, has since held numerous rallies and posted online videos opposing Shaheen and the state's two House members, Democrats Ann Kuster and Carol Shea-Porter. A request for comment was not returned.
A similar dark money group emerged in Louisiana to support Republicans and oppose Democrats, specifically top GOP target Sen. Mary Landrieu (D-La.). Keep Louisiana Working, led by former Republican National Committee regional political director Emily Cornell, has not released any ads yet, but has kept up a steady stream of online attacks against Landrieu since the group was formed in June. Cornell did not respond to a request for comment.
In North Carolina, the leading Republican candidate to challenge freshman Sen. Kay Hagan (D) has already been boosted by a dark money nonprofit created by statehouse Republicans to promote their agenda. North Carolina House Legislative Partners featured state House Speaker Thom Tillis in two ads promoting the work of state lawmakers before he officially announced his Senate candidacy.
Roger Knight, a board member for the North Carolina nonprofit, said that since Tillis' Senate announcement, the group has moved to remove his image from its advertising, promotional materials and website. "The NCHLP didn't want to be seen as some sort of arm of the campaign or an independent political group devoted to his campaign," Knight said. "It really has nothing to do with his campaign."
The group will, however, continue to promote the work done by the Tillis-led House Republican majority throughout the year, which could provide a counterweight to the expected attacks from Hagan and North Carolina Democrats on the legislative body's record under his leadership.
"Whether it does or not [aid Tillis' campaign], that's not what it's intended to do," Knight said.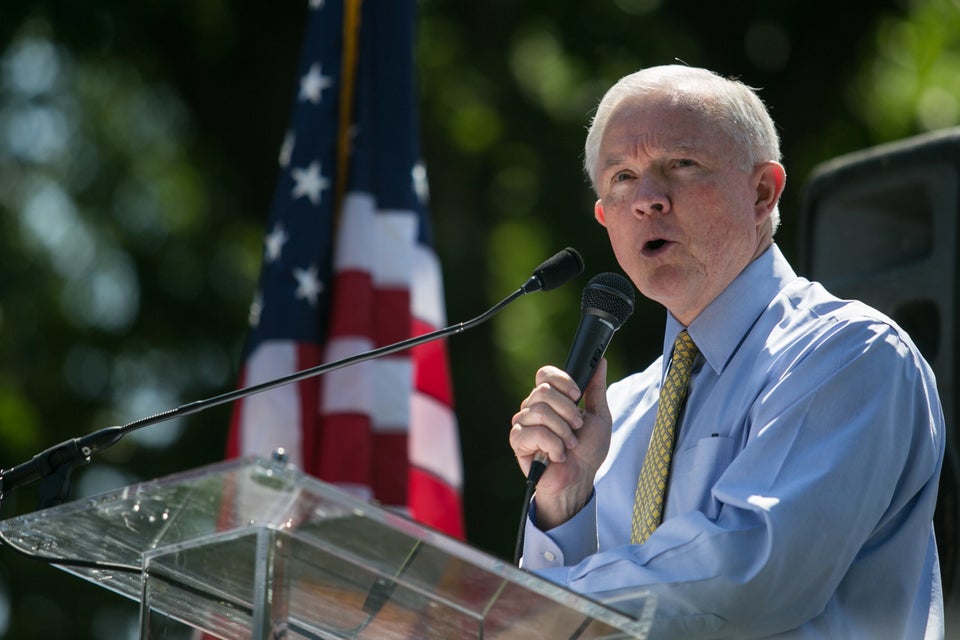 Senate Seats Up For Grabs In 2014