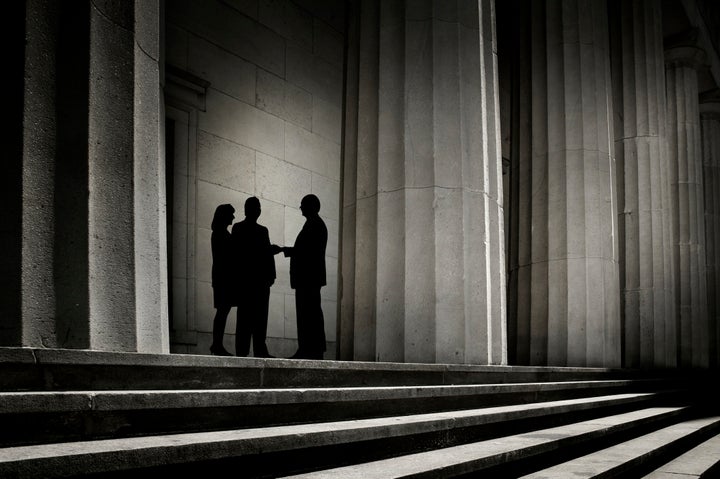 Outside groups, such as super PACs and their more secretive brethren, politically active nonprofits, spent more money during the first eight months of the 2018 election cycle than over the same period in any previous cycle.
Outside groups have spent nearly $48 million as of August 24th ― or more than double the $20.7 million the groups spent at this point during the 2016 presidential elections and the $18 million doled out at this point in 2014, the last midterm cycle.
The record $48 million should be considered the minimum total, however, given the FEC doesn't require groups to disclose spending on ads discussing issues and those mentioning candidates for office outside of the agency's reporting windows (30 days before a primary election; 60 days before a general election).
Some of the usual suspects are fueling the record spending. Super PACs, which can raise and spend unlimited contributions from wealthy donors, contributed $22.3 million ― nearly doubling the $11.8 million they had spent at this point in 2014.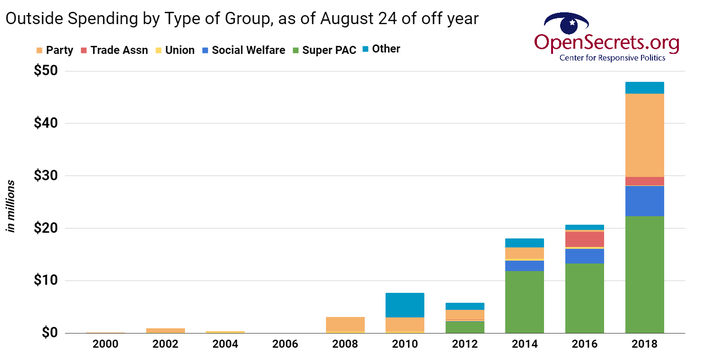 Similarly, the $7.4 million spent by politically active nonprofits is nearly four times the roughly $2 million spent by those groups at this point in 2014.
Except in rare circumstances, these nonprofits ― which include 501(c)(4) social welfare organizations and 501(c)(6) trade associations ― do not have to disclose their donors to the public, which is why they are often referred to as "dark money" groups. And while they're not supposed to have politics as their primary purpose, these groups face little oversight from the IRS or the FEC, making it easy for them to circumvent limits on political activity.
While most politically active nonprofits spend directly from their 501(c) treasuries on politically charged ads, they also contribute significantly to a select few super PACs, such as Americans United for Values.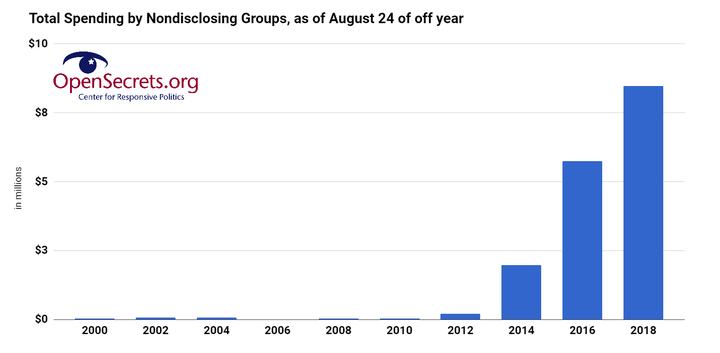 Political parties ― the traditional sources of campaign financing ― are driving the unprecedented arms race in outside spending as well.
Parties have spent $15.8 million so far this cycle, which is more than seven times the money spent at this point in 2014. Republican Party groups ― which had to fight off tougher-than-expected competition in special elections in Montana and Georgia ― have spent $10.4 million, or about double the $5.4 million by Democrats.
Popular in the Community