Is laughter the best medicine? Not when it comes COVID-19 — but it might help.
Due to a combination of the delta and omicron variants, New York City is currently experiencing a significant spike in COVID cases, with the city averaging 2,899 confirmed cases each day over the past week, according to the city's Department of Health and Mental Hygiene.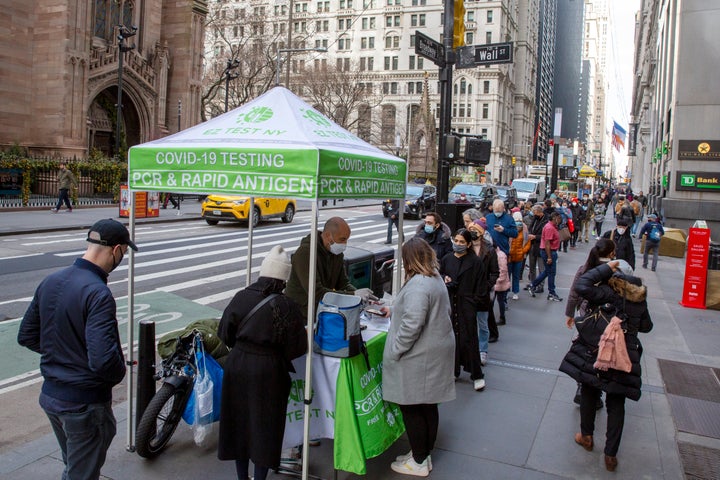 Thanks to the surge, NYC was gifted a lump of coal heading into the Christmas holiday, with some restaurants and Broadway shows temporarily closing. Holiday parties are getting canceled as well — which seems wise, given that a number of employees who attended the BuzzFeed (HuffPost's parent company) party last week later tested positive.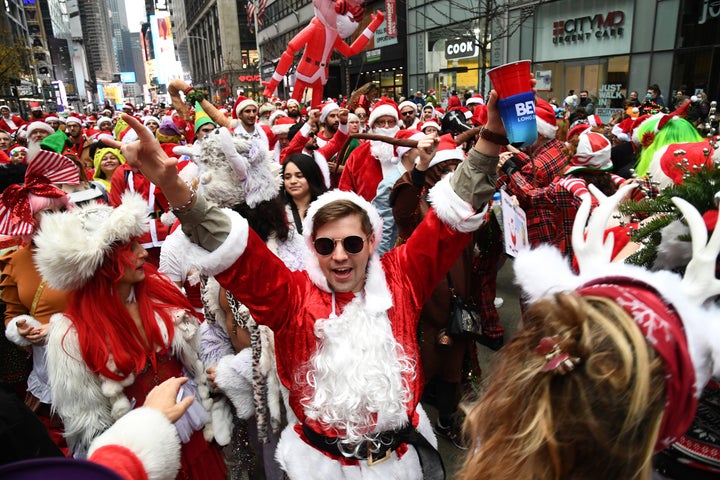 The spread of COVID in one of the cities hardest hit by the disease is certainly no laughing matter. But Twitter users have found dark humor in the surge regardless, so you may as well read their jokes and have a laugh during this stressful time.
At the very least, it'll give you something to do while waiting in line for hours to get a COVID test.
So, in conclusion, enjoy some funny tweets between bouts of coughing and —
Related
Popular in the Community