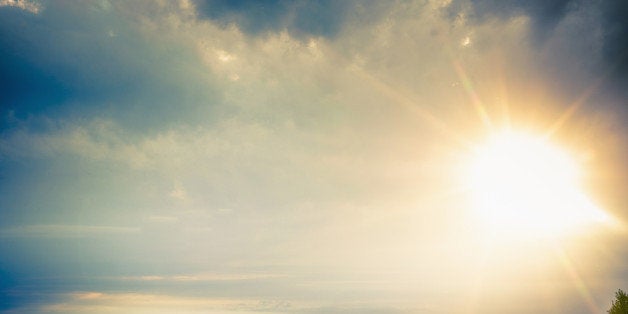 We take sunlight for granted. In our hubris we produce our own version of light and imagine it an acceptable replacement. Oddly, we have a greater appreciation of plants' need for natural light than our own. Recent research now adds depression to the already lengthy list of illnesses associated with inadequate sunlight.
In the early 1980's, knowledge that light could shift circadian and seasonal rhythms in animals coincided with a growing appreciation of a subset of depressed patients who experienced a seasonal pattern. The syndrome was called seasonal affective disorder (SAD). SAD is a condition characterized by the annual recurrence of depressive episodes in fall and winter followed by remission in spring and summer.
Bright light therapy (BIT) quickly became a first-line clinical standard for treatment of SAD. Numerous studies have proven its efficacy. Unlike the disturbingly low response rates of the two dozen medications for typical depression, SAD has proven astonishingly responsive to BlT (80%)5. Light therapy is also remarkably safe and free of side effects that can make antidepressants an unappealing option.
In a pioneering placebo-controlled study, investigators tested the efficacy of light treatment alone and in combination with Prozac, compared with a sham-placebo condition in adults with nonseasonal major depressive disorder. The light regimen consisted of daily exposure to a light box (4000-K white light rated at 10,000 lux) for 30 minutes as soon as possible after awakening, preferably between 7 and 8 AM. 122 patients (all of whom resided between 39 and 49 degrees north latitudes) were followed for 8 weeks.
BlT, both as monotherapy and in combination with Prozac, proved efficacious. The mean improvement on the depression rating scale was 16.9 in those who received combination therapy, 13.4 in those who received light therapy, 6.5 in those who received placebo, and 8.8 in those who received Prozac.
Depression is an alarmingly common illness. The lifetime prevalence of mood disorders is about 20%. According to the World Health Organization, depression was the third most important cause of disease burden worldwide in 2004. Depression was in eighth place in low-income countries, but at first place in middle- and high-income countries. In a nationally representative face-to-face household survey, 6.7% of U.S. adults experienced a major depressive episode in the past 12 months.
More than 1 in 10 Americans over the age of 12 take an antidepressant medication. This represents an increase of almost 400% between 1988-1994 and 2005-2008. 23% of women in their 40s and 50s now take antidepressants, a higher percentage than any other group (by age or sex). The annual cost of these medications totals approximately $10 billion.
These numbers raise a number of questions. Are we getting better at diagnosing depression and therefore uncovering more cases? Do these numbers reflect a destigmatizing of psychiatric illness and more people feel comfortable seeking care? Does the pharmaceutical industry's direct advertising to the public drive much of this trend? Is there a cultural phenomenon at play where many people (especially middle-aged women) are depressed about their lives?
These questions are beyond the scope of this article. However the research findings on light therapy reviewed above highlight two issues. One, there may be a new safe, effective and cleaner way of treating a condition that affects many people. Two, our lifestyle makes us sick.
In the same way that sitting most of the day or eating fast food wrecks havoc with our health, inadequate exposure to sunlight causes a long list of diseases. Our bodies produce Vitamin D when the skin is exposed to sunlight. Vitamin D is essential for many bodily processes and a lack of it can contribute to thyroid disorders, diabetes, arthritis, colitis, osteoporosis, multiple sclerosis, kidney disease, cancer, dementia and Alzheimer' disease.
Sun exposure is an easy, reliable way for most people to get vitamin D. Exposure of the hands, face, arms, and legs to sunlight two to three times a week for about one-fourth of the time it would take to develop a mild sunburn will cause the skin to produce enough vitamin D. Just 6 days of casual sunlight exposure without sunscreen can make up for 49 days of no sunlight exposure. Body fat acts like a kind of storage depot for vitamin D. During periods of sunlight, vitamin D is deposited in fat and then released when sunlight is absent.
Nevertheless, vitamin D deficiency is common (more than 40% of US adults). Most people spend very little time outdoors. And ironically, those that do too often over-use sun block fearing skin cancer.
If further investigation proves light therapy to be an effective antidepressant, many people will benefit. Hopefully we will not fall into the old trap of replacing nature with our manmade alternative. Millions of years of evolution have not prepared us for this sunlight life.