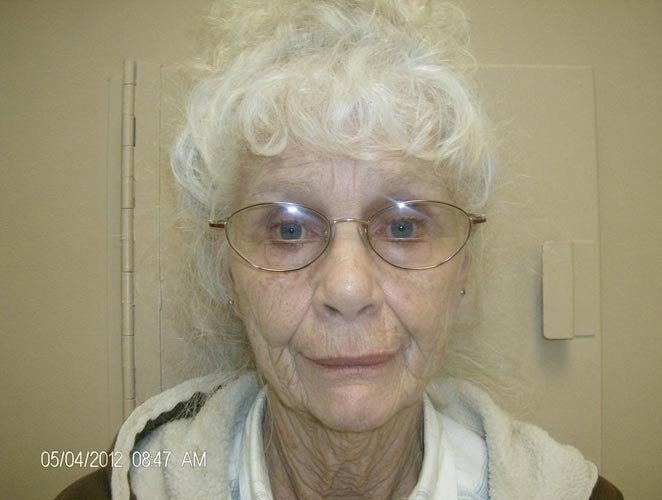 This granny's ganja wasn't for glaucoma -- turns out she might have been the biggest pot dealer in town.
When cops kicked down the door of an elderly woman's Oklahoma home on Monday, they said they knew they'd find some marijuana. What they didn't expect was that 73-year-old Darlene Mayes was packing 4 pounds of pot, $276,000 in cash, a semiautomatic pistol and a revolver, The Daily reported.
Investigators had been following Mayes' alleged drug ring for years, but they didn't know she was the kingpin until Monday, KJRH-TV reported. They believe she supplied about 40 percent of the marijuana circulating in the vicinity, which includes Tulsa and parts of Arkansas, Kansas and Missouri.
"That was quite a surprise," Vinita Police Chief Bobby Floyd told The Daily, an iPad-only news site. "She is in very good shape for her age."
Cops alleged that Mayes had plenty of dealers working for her -- including her son Jerry, who was arrested Monday, accused of carrying thousands of dollars in cash and nearly 2 pounds of pot that he intended to sell.
In Mayes' house, cops found the supply in her bedroom, which reeked of weed. A vacuum-sealed bag full of the stuff was found in the closet, and bundles of bills labeled "$15,000" were found under her box spring. They found a pipe and another bag of weed in the bathroom, and a total of $200,000 in more vacuum-sealed bags in a guest room where Mayes' grandchildren reportedly slept.
Mayes allegedly first told officers that the money was for her retirement fund.
"She knew exactly what she was doing and supplying and exactly who she's profiting from," Mark Woodward, spokesman for the Oklahoma Bureau of Narcotics, told The Daily.
The granny was charged with marijuana possession with intent to distribute, maintaining a dwelling where drugs are kept or sold, and firearm possession in commission of a felony.
Related
Popular in the Community