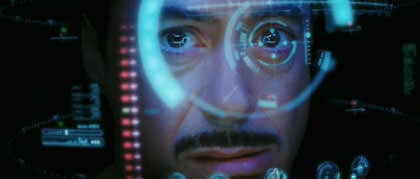 Remember Tony Stark's augmented reality lenses from the Iron Man movies -- the ones that separated civilians from hostiles, so the Iron Man knew whom to target? What about Luke Skywalker's binoculars from Star Wars, which could automatically detect threats from further away than human eyes could see?
Now such threat-detecting devices aren't just the fantasy of films. The U.S. military is developing binoculars that read the user's own subconscious brainwaves to help identify threats from afar.
But then, have a great idea.
DARPA said in 2007 that the binoculars should have a range of "1,000 to 10,000 meters" and be able to spot moving vehicles from up to 6 miles away, according to Wired.
Humans be warned: we're now one step closer to becoming cyborgs.
Support HuffPost
The Stakes Have Never Been Higher
Related
Popular in the Community