When Darrell Hamilton Jr., decided to propose to his girlfriend, Rheanna Lopez, he wanted it to be memorable.
Well, it was, but not in the way he intended, expected or, frankly, wanted.
Hamilton, a video editor for KFSN TV, has been dating Lopez for two years and knew he wanted to marry her since last year.
But he never planned on getting motion sickness during the flight.
"The only thing was really on my mind was wanting to get it over with," he said.
The video shows Hamilton showing Lopez the ring and "Will you marry me?"
Seconds later, he vomits on the floor.
"I just went into help mode," Lopez said. "I didn't know how to react. I was in shock."
Hamilton admits his girlfriend had trouble getting her own bearings ― emotionally, that is.
"She was really surprised," he told the New York Post. "She was caught off guard and had mixed emotions because I started throwing up. She didn't know what to do. She was concerned about me."
Lopez finally decided to pat him tenderly on the back while handing him a sweater to wipe his face.
Under the circumstances, their first kiss as an engaged couple wasn't a lip-smacking smooch fest. Instead, they each kissed their fingers and touched them together.
Since the proposal was such as a challenge, it's understandable they haven't made wedding plans yet.
Still, Hamilton is already planning his life with Lopez.
"I have a son from a previous relationship and me and Rheanna don't have any kids together," Hamilton told ABC News. "So maybe starting a family with a child of our own and being a role model for the both of them, and for her."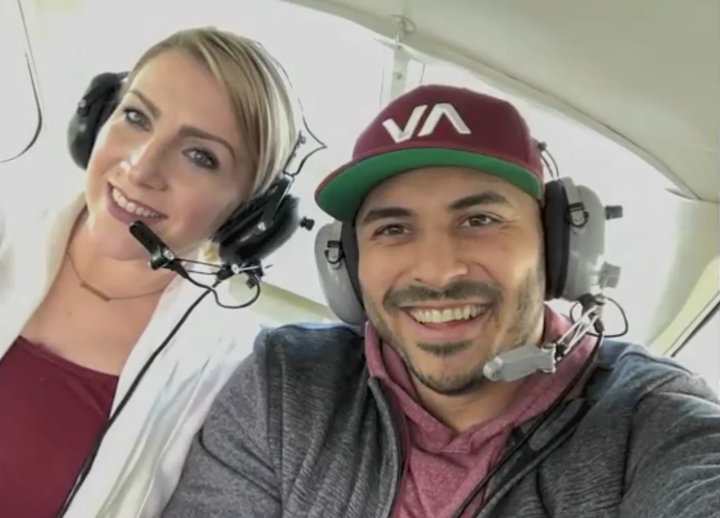 REAL LIFE. REAL NEWS. REAL VOICES.
Help us tell more of the stories that matter from voices that too often remain unheard.
BEFORE YOU GO
PHOTO GALLERY
Wacky Weddings and Proposals