WASHINGTON -- Rep. Darrell Issa (R-Calif.) is mulling holding a White House official in contempt of Congress for refusing to comply with a subpoena, and he's pointing to a past case as justification for such a move: the 2008 House contempt vote for Harriet Miers, then-President George W. Bush's counsel.
But a look back at Issa's role in Miers' contempt vote shows that he opposed that effort every step of the way.

Issa was fuming Wednesday after White House political adviser David Simas refused to comply with a subpoena to appear before the House Oversight and Government Reform Committee, which Issa chairs, for a hearing examining the activities of the White House Office of Political Strategy and Outreach. The White House maintains Simas is immune from a congressional subpoena and, since there's been no sign of wrongdoing by his team, there's no reason he should be forced to testify.
So Issa says he's now studying the Miers case to plan his next move. In that instance, Democrats subpoenaed Miers to testify before a committee on her role in the U.S. attorney firings controversy of 2007. Miers refused, a committee and later the full House voted to hold her in contempt, and the case eventually went to court.
"You can never predict what's appropriate until you reviewed it but I can give you the historical element. In the case of Harriet Miers, the Judiciary Committee held her in contempt and the House held her in contempt. That would be my answer," Issa told Politico on Wednesday.
But Issa was never a fan of holding Miers in contempt. He voted against it when the vote came before the House Judiciary Committee in 2007. He was also among the Republicans who staged a dramatic walkout when Miers' contempt vote came to the House floor. His name is among the 164 Republicans registered as "not voting" on the matter.
An Issa spokesman did not respond to a request for comment.
Watch the video above to see Issa walk off the floor ahead of the Miers contempt vote, right after then-House Minority Leader John Boehner (R-Ohio) calls the whole thing "pure political grandstanding."
Before You Go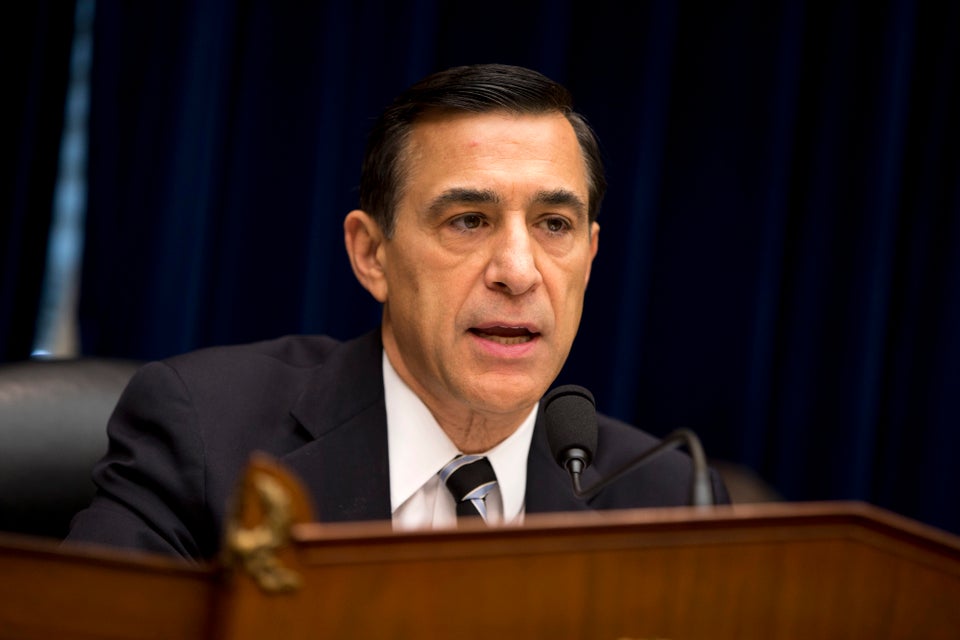 Darrell Issa
Popular in the Community