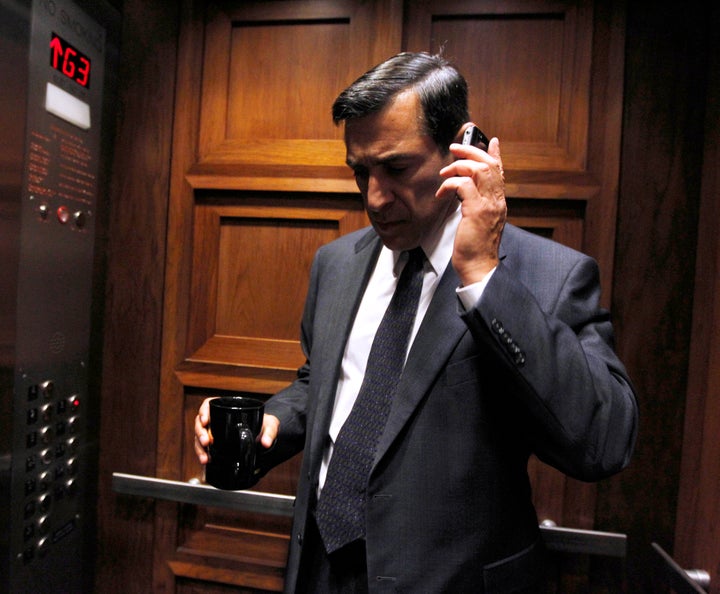 WASHINGTON -- The Obama administration hasn't yet tipped its hand as to when, or if, the president will sign an executive order requiring government contractors to disclose campaign contributions made by their directors, officers, affiliates or subsidiaries. But other political forces aren't waiting for the White House to act.
On Monday, House Oversight Chairman Darrell Issa (R-Calif.) sent a letter to the administration threatening to subpoena officials to testify on the matter if they declined to do so voluntarily. Issa's chief complaint has been that the executive order, which would reportedly apply to donations made by contractors to federal candidates, political party committees and vaguely defined "third-party entities," unfairly targets private-sector businesses while leaving union groups exempt.
"This isn't about transparency, it's about politicizing the procurement process," Frederick Hill, a spokesman for Issa, emailed the Huffington Post. "The President has proposed a new requirement that is so draconian—while exempting his traditional allies—that it would make Orwell proud. Chairman Issa and the committee's clear motivation is getting answers to questions the Obama Administration has refused to address."
Unions, of course, are required to provide various disclosures to the Department of Labor with respect to their political donations. And while public employee unions are obviously dependent on federal funds, they and others do not receive federal contracts.
The White House remains mum on the executive order, with spokesman Jay Carney telling The Huffington Post during Monday's press briefing that there was no "timetable for action" and that the version reported several weeks ago was just "a draft that we've discussed, and drafts tend to change."
Meantime, good-government groups have jumped in to fill the role of defending the drafted order from Issa's attacks. On Tuesday, the Public Campaign Action Fund sent letters to a handful of House Committee Chairs alleging that their opposition to the executive order was being done as a gift to big-time donors. The group noted that major federal contractors had contributed large sums of money to several key lawmakers, including Rep. Buck McKeon (R-Calif.) -- who has received $122,150 from the defense contractor Lockheed Martin during his career -- and House Science Committee Chairman Ralph Hall (R-Texas), who has received $45,531 from the national security contractor Raytheon's PAC and employees during his time in Congress.
The congressman the group highlighted above the others, however, was Issa, who has received $66,950 alone from the scientific, engineering and technology applications company SAIC's PAC and employees.
"You and your colleagues … are concerned that requiring disclosure of this information would be a 'a blatant attempt to intimidate, and potentially silence, certain speakers who are engaged in their constitutionally protected right to free speech,'" the Public Campaign Action Fund wrote in a letter to Issa. "What was not mentioned in this letter is that by opposing the executive order, you may be protecting the secrecy of one of your largest campaign contributors."
"In addition," wrote David Donnelly, the group's national campaigns director, "the letter raises an interesting question about whether you believe money influences policy decisions. If disclosing contributions could lead to retaliation in the procurement process, do you believe that campaign contributions to members of Congress--or lack thereof--could lead to undue influence or political payback?"
UPDATE: The debate over a potential executive order isn't breaking down on strict party lines. On Tuesday, House Minority Whip Steny Hoyer (D-Md.) said he thought it was wrong for government contracts to potentially be awarded on the politics of the company's political action committee or its employees.
"The issue of contracting ought to be on the merits of the contractor's application and bid and capabilities," Hoyer told reporters at the Capitol. "There are some serious questions as to what implications there are if somehow we consider political contributions in the context of awarding contracts."
BELOW IS PUBLIC CAMPAIGN'S FULL LETTER:
Support HuffPost
The Stakes Have Never Been Higher
Popular in the Community