 WASHINGTON -- Rep. Darrell Issa (R-Calif.) is asking colleagues to sign on to a letter to the president demanding he end a program that keeps young people with longstanding ties to the U.S. from being deported.
The letter, which was obtained by The Huffington Post and confirmed by two offices that received it, blames President Barack Obama for a current crisis of unaccompanied minors crossing the border illegally. It specifically singles out his Deferred Action for Childhood Arrivals policy, or DACA, which allows young undocumented immigrants who came to the U.S. as children to stay and work legally.
Issa has contacted colleagues asking them to sign the message to Obama by the end of the day on Thursday. Issa's office did not respond to a request for comment.
DACA does not allow immigrants who crossed the border illegally recently to gain legal status -- anyone who entered the country after June 15, 2007, is ineligible -- and Issa acknowledged that in his letter to Obama. But he still said the policy, which has aided more than 550,000 young people so far, is partially to blame for the current crisis.
"[T]he very existence of the program contradicts present law and violates the Constitutional principle of a separation of powers which grants primary law making authority to the Congress," Issa wrote. "The Executive does not get to pick and choose which laws must be enforced and which can be selectively ignored. .. DACA rewards families and individuals who have broken our laws, further encouraging others to seek similar benefits."

Issa wrote later that Obama should "make an explicit public commitment that [he] will not support legislation that extends legal status to newly arriving illegal aliens no matter the age." The immigration reform bill that passed the Senate last year does not allow people who came to the U.S. after the end of 2011 to earn legal status -- meaning children who enter today wouldn't be eligible for that reprieve, either.
Obama's push for immigration reform that would include legal status for undocumented immigrants has stalled in the House of Representatives, which has voted to defund programs such as DACA but avoided other legislation on the issue. Issa was at one point working on his own bill to give temporary legal status to undocumented immigrants, but it was never introduced.
Republicans have said the president's immigration record and support for reform created the view abroad that anyone can come to the U.S. without consequences. The Obama administration has acknowledged that misinformation has circulated, even though the children who have entered recently are ineligible for DACA or legal status under the Senate bill, and say falsehoods are being spread by smugglers. Children who come to the country illegally are put into removal proceedings, although a judge may eventually rule, on a case-by-case basis, that they can stay.
Issa wrote in his letter that Obama should investigate whether there is fraud and abuse in the "generous" asylum system and provide Congress with more data on the recent unaccompanied minor crisis.
The congressman also wrote that Obama should stop a review by Homeland Security Secretary Jeh Johnson into the administration's deportation policies. Obama delayed that review until the end of the summer to give the House of Representatives time to act on reform -- which, so far, looks unlikely to happen -- but has not ruled out future actions to limit deportations.
Issa wrote that Obama's review was encouraging children to immigrate illegally.

"Your continued commitment to circumvent Congress and implement policies contrary to the intent of immigration law sends foreign nationals the false hope that administrative amnesty is possible," he wrote.
UPDATE: July 2 -- The letter was sent on July 2 and received 33 signatures from House Republicans. Here's the full list of members who signed on in support of ending DACA:
Rep. Darrell Issa
Rep. Pete Sessions
Rep. Sam Graves
Rep. Lamar Smith
Rep. Blake Farenthold
Rep. Gus Bilirakis
Rep. Marsha Blackburn
Rep. Tim McClintock
Rep. John Duncan
Rep. Tom Cotton
Rep Jim Bridenstine
Rep. Alan Nunnelee
Rep. Gregg Harper
Rep. Doug LaMalfa
Rep. Paul Gosar
Rep. Lynn Jenkins
Rep. Vicky Hartzler
Rep. Tom Cole
Rep. Markwayne Mullin
Rep. Ken Calvert
Rep. Brad Wenstrup
Rep. Virginia Foxx
Rep. Ander Crenshaw
Rep. Phil Gingrey
Rep. Rob Wittman
Rep. Ralph Hall
Rep. Roger Williams
Rep John Campbell
Rep. Steve Stockman
Rep. Dan Benishek
Rep. David Jolly
Rep. Ted Yoho
Rep. Tim Griffin
Before You Go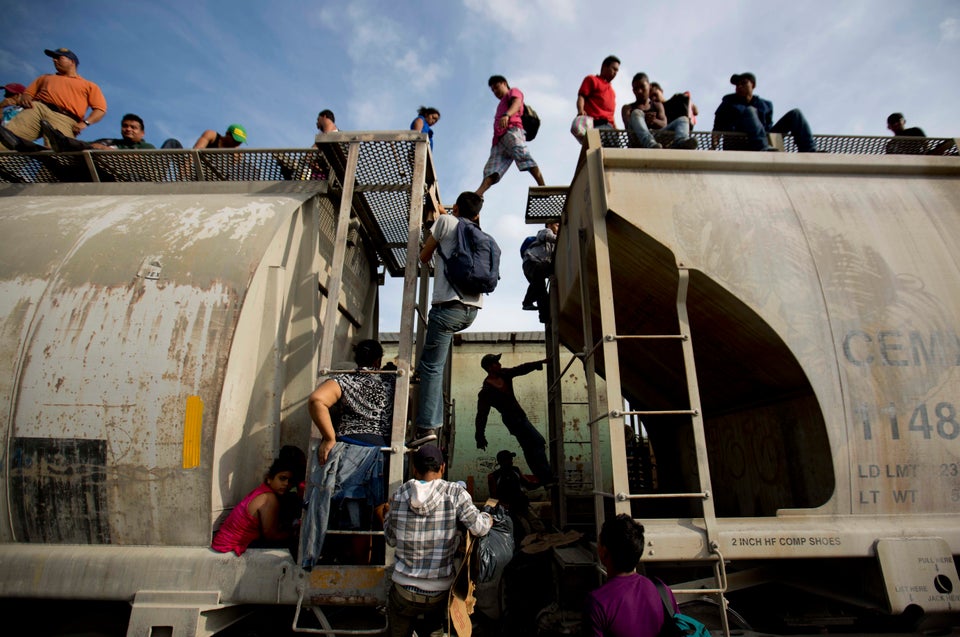 Why Latin Americans Really Come To The U.S.
Popular in the Community