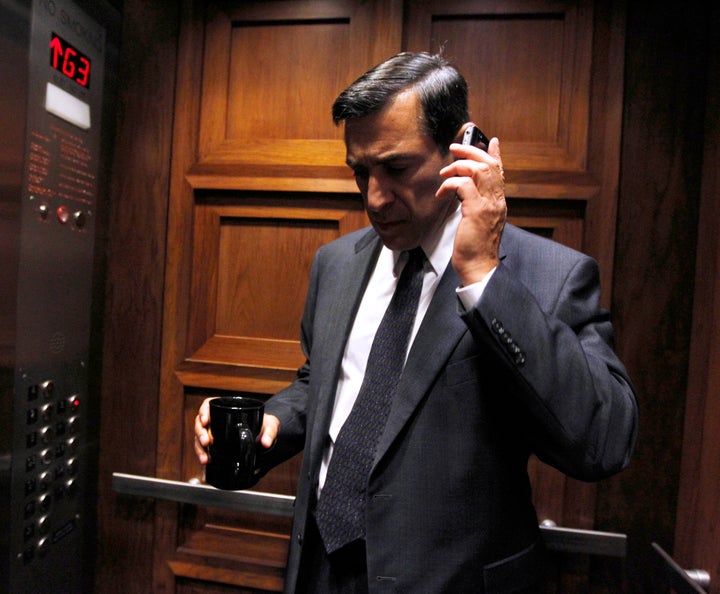 WASHINGTON -- Rep. Darrell Issa (R-Calif.) has launched an investigation into whether the Obama administration violated administrative law by holding closed-door meetings with the auto industry in the months before a recent announcement of new limits mandating increased fuel efficiency for American cars and trucks.
Issa has requested major auto executives preserve all electronic documents created since February related to the fuel economy agreement and meetings with administration officials.
"I am concerned about the agreement's lack of transparency, the failure to conduct an open rulemaking process, as well as the potential for vehicle cost increases on consumers, and negative impact on American jobs," wrote the chairman of the House Oversight and Government Reform Committee in a letter to auto company executives on Friday.
Issa is no stranger to the auto industry. He made millions as the founder of VIPER car alarms, coining the signature line, "Please step away from the vehicle." And, as a member of the Congressional Automotive, Performance and Motorsport Caucus, his industry relationships have not withered.
"It's something we're just beginning to look at," Issa spokesman Jeffrey Solsby told HuffPost of the investigation. No hearings have been scheduled yet, Solsby said, but "all options are still on the table."
The investigation comes after 13 auto companies, including Ford, Toyota, Chrysler and GM, endorsed the standards set forth by the White House after worked closely on the issue with the administration.
The Office of Management and Budget is set to take up the fuel efficiency standards for review, opening them up for a period of public comment as soon as September. But Issa argues that September is too late.
"The EPA will not be open to suggestions or comments made by consumers after a 'deal' with automakers has already been reached," wrote Issa in his letter.
The Obama administration did not immediately respond to a request for comment, and Solsby said no effort has yet been made to contact them about the investigation.
The Corporate Average Fuel Economy standards flowed from a 2009 round of negotiations during which automakers agreed to raise limits to 35.5 mpg by 2016. The average car currently gets 23.8 mpg.
Issa isn't the only House Republican who's displeased.
In a July letter to the president, Energy and Commerce Committee Chairman Fred Upton, joined by his colleagues in the Michigan delegation, urged the administration to exercise moderation in enacting the next CAFE limits.
"We need a balanced approach to fuel economy regulation with reasonable and achievable targets that will reduce our consumption of oil and greenhouse gas emissions while preserving U.S. jobs and promoting U.S. manufacturing," wrote Upton in his letter. "We do not believe the Administration's current proposal will achieve that balanced approach and believe instead it could have a detrimental effect on the U.S. economy."
Those pleas went largely unaddressed.
The White House on Friday announced its plan to cut fuel costs and harmful carbon emissions for model year 2017-2025 cars and trucks, saving American drivers an estimated $2 trillion over the life of the program.
President Obama has hailed the new standards as "the single most important step we've ever taken to reduce our dependence on foreign oil."
Calling all HuffPost superfans!
Sign up for membership to become a founding member and help shape HuffPost's next chapter