WASHINGTON -- House Oversight Committee Chairman Darrell Issa (R-Calif.) contradicted House Speaker John Boehner (R-Ohio) on Sunday, saying that Congress has found no evidence that President Barack Obama or anyone at the White House had participated in a cover-up involving the Fast and Furious scandal.
On Thursday, Boehner said that the Obama administration's decision to invoke executive privilege to prevent the release of some documents about the program Issa had requested was "an admission that White House officials were involved in the decision that misled the Congress and covered up the truth."
During an appearance on "Fox News Sunday," host Chris Wallace asked Issa whether he had "any evidence" that the White House had been involved with the matter.
"No, we don't," Issa said.
In February 2011, DOJ sent a letter to Congress denying such sales, but retracted that claim in December. It is not clear if either Attorney General Eric Holder or President Barack Obama were aware of the program, and Issa acknowledged Sunday that he has not found evidence Holder was involved.
"I did not say that Eric Holder always knew," Issa said.
But the investigation has devolved into a bizarre, complex conspiracy theory, which Issa and other congressional Republicans have suggested the Obama administration hatched in order to impose new gun control regulations. By inciting gun violence in Mexico, the theory goes, the administration hoped to spark a controversy that would build public support for gun control.
"Could it be that what they really were thinking of was in fact to use this walking of guns in order to promote an assault weapons ban? Many think so," Issa said at the time. "And they haven't come up with an explanation that would cause any of us not to agree."
He defended the conspiracy theory Sunday on ABC's "This Week," saying that emails about the aftermath of Fast and Furious indicate that people reviewing the results of the program had the power to inform new regulatory actions. That does not, however, mean that the program was developed for the purpose of imposing gun control rules. President George W. Bush's administration opposed gun control, and it used similar programs to track criminal groups.
"We have emails from people who are involved in this who are talking about using what they're finding to support an assault weapons ban," Issa said. "So chicken or egg, which came first, we'll probably never know."
Issa also acknowledged on the show that previous gun-walking cases occurred during the Bush administration, but said the practice went further under Obama.
"It started under Bush, was closed up under Bush, reopened under President Obama, and in fact got to be on steroids," he said.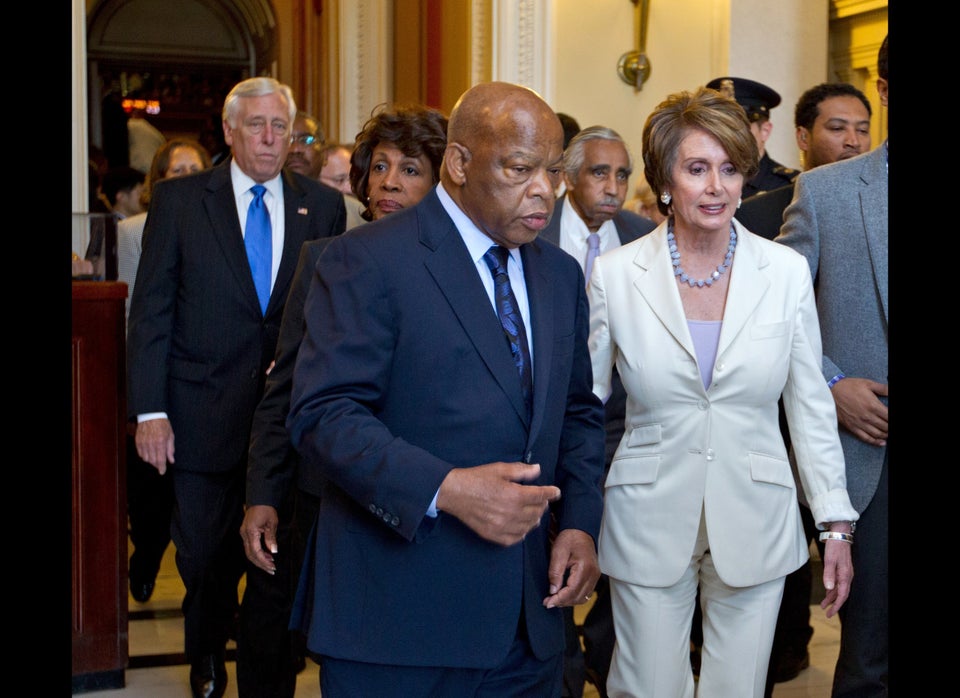 Photos From The Operation Fast And Furious Investigation
Popular in the Community