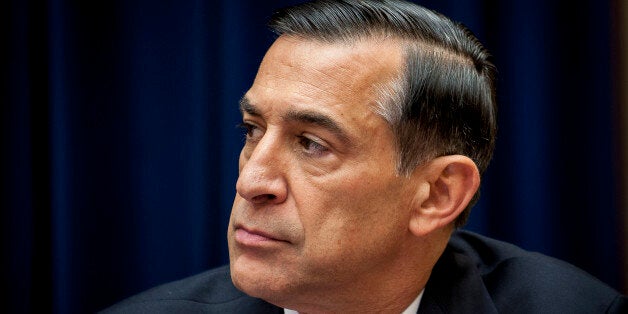 WASHINGTON -- Rep. Darrell Issa (R-Calif.) on Friday subpoenaed Secretary of State John Kerry to testify on the 2012 attack on the American diplomatic mission in Benghazi, Libya.
Issa, who chairs the House Oversight and Government Reform Committee, tweeted that he has summoned Kerry to testify on May 21, when the committee holds a public hearing on the matter. He also accused the State Department of showing "a disturbing disregard for its legal obligations to Congress" when it comes to producing documents on the matter.
A State Department official who spoke on condition of anonymity said that Kerry is scheduled to be in Mexico on May 21, adding that is something Issa's committee "would have known if they had reached out to us instead of issuing a subpoena by tweet." The official said it's unclear if Kerry "is even aware of the request" and said the department is "surprised" by Issa's subpoena, given State officials have been "cooperating all along with the committee."
Issa's subpoena comes a day after he accused the administration of potentially criminal actions, as new allegations surfaced that the White House hid certain emails from Deputy National Security Adviser Ben Rhodes which discussed the attacks.
On Thursday White House press secretary Jay Carney vehemently denied any wrongdoing by the administration and accused Republicans of trying to politicize the incident that left four Americans dead.
"What we have seen since hours after the attack, beginning with a statement by the Republican nominee for president, is an attempt by Republicans to politicize a tragedy -- and that continues today and yesterday," Carney said during his daily briefing. "The focus should be on making sure that what happened outside of the diplomatic facilities in Benghazi doesn't happen again."
Kerry was not with the State Department when the Benghazi attacks happened. He was still a U.S. senator.
House Republicans have recently ramped up their attention to the Benghazi attack, after months of hearings and document requests that have produced little new information. In addition to Issa's latest moves, House Speaker John Boehner (R-Ohio) announced Friday that he is forming a new select committee to investigate the incident, which The Huffington Post confirmed will be led by Rep. Trey Gowdy (R-S.C.).
"It's clear that questions remain, and the administration still does not respect the authority of Congress to provide proper oversight," Boehner said in a statement. "This dismissiveness and evasion requires us to elevate the investigation to a new level. I intend for this select committee to have robust authority, and I will expect it to work quickly to get answers for the American people and the families of the victims."
Not all Republicans are thrilled with Issa's renewed attention to the issue. Rep. Buck McKeon (R-Calif.), chairman of the House Armed Services Committee, said Thursday that his committee has interviewed more than a dozen witnesses closely connected to the Benghazi attack and concluded that, contrary to what Issa is alleging, there is no evidence that State Department officials delayed a decision to deploy resources to the scene.
Members of McKeon's committee also called it "puzzling" that Issa would find their work "incomplete" given that all of their briefings on the issue were open to members of Issa's committee, FOX News' Chad Pergram reported.
The top Democrat on the Oversight Committee, Rep. Elijah Cummings (D-Md.), slammed Issa's move as a continuation of an increasingly partisan pattern of behavior.
"These actions are not a responsible approach to congressional oversight, they continue a trend of generating unnecessary conflict for the sake of publicity, and they are shockingly disrespectful to the Secretary of State," Cummings said in a statement later Friday.
He also noted that Issa opposed subpoenaing then-Secretary of State Condoleezza Rice in 2007 in the years-long investigation of phony Iraq War evidence, during which Issa then decried "the inappropriateness of hauling the secretary of state … out of the performance of her job."
Currently, Kerry is dealing with crises in Ukraine, Syria, Israel, South Sudan, North Korea and other spots around the globe, while Issa is hoping to learn more about why a committee subpoena didn't turn up an email about post-Benghazi talking points.
This story is developing and may be updated. Michael McAuliff contributed reporting.
Before You Go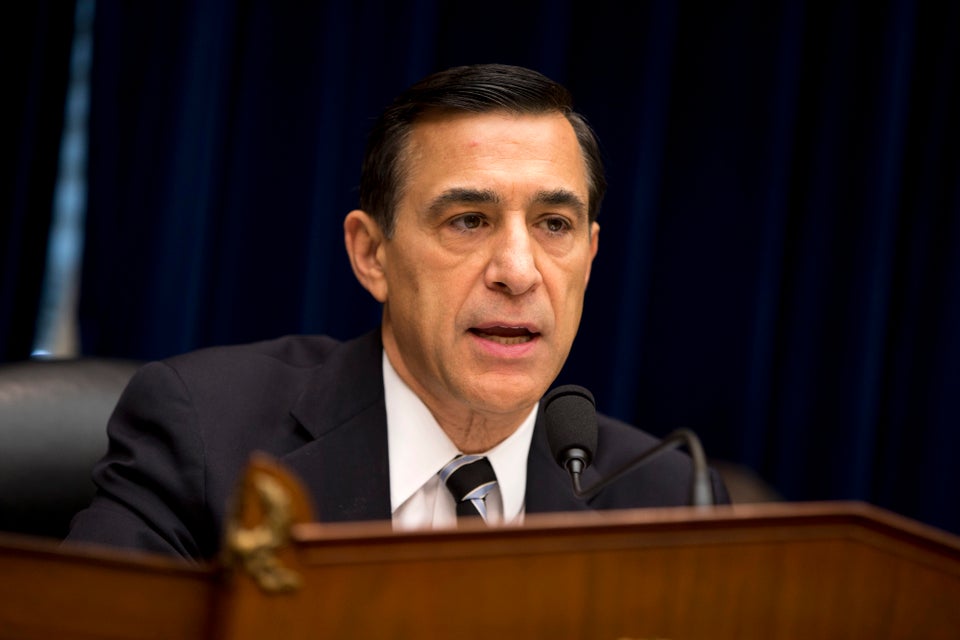 Darrell Issa
Popular in the Community