WASHINGTON -- A new report by the Congressional Research Service finds that Rep. Darrell Issa's (R-Calif.) probe of the Internal Revenue Service is veering into territory last trod by Congress in the McCarthy era.
Issa, chairman of the House Committee On Oversight and Government Reform, has been investigating the IRS's botched scrutiny of tax-exempt groups -- most of them conservative, as well as a handful of progressive groups. He has suggested the White House may have been involved in targeting groups for IRS inquiry.
Key to Issa's case is former IRS official Lois Lerner, who at one point ran the department in charge of determining whether organizations qualified for tax-exempt status as "social welfare" groups under section 501(c)4 of the tax code, or whether they carry out too much political activity, which is illegal.
Lerner has twice invoked her Fifth Amendment right not to incriminate herself in response to Issa's questions. During her first appearance before his committee, she maintained that she had done nothing wrong.
Issa and Republican members of the committee argue that because Learner said something in front of the committee, she waived her right not to testify. The GOP members released a detailed report Tuesday making their case, and now threaten to hold Lerner in contempt of Congress, with possible criminal prosecution.
"Lois Lerner's testimony is critical to the Committee's investigation," the report argues. "Without her testimony, the full extent of the IRS's targeting of Tea Party applications cannot be known, and the Committee will be unable to fully complete its work."
Lerner "has unique, first-hand knowledge of how, and why, the IRS scrutinized applications for tax-exempt status from certain conservative-aligned groups," the report says. It does not mention liberal-aligned groups that got extra IRS scrutiny.
But there seems to a serious hitch in the drive to punish Lerner. According the records retrieved by the Congressional Research Service, no American has been successfully prosecuted for invoking their Fifth Amendment rights before Congress.
Congress brought contempt cases 11 times from 1951 to 1968, according the the CRS. Only two of those cases that involved documents -- not personal testimony -- were upheld by the courts.
Most of the cases involved the House Un-American Activities Committee and its communist witch-hunts in the 1950s. But one that is particularly instructive involves a Buffalo, N.Y., woman named Diantha Hoag, who was fired from her factory job after Sen. Joe McCarthy (R-Wis.) and his Senate Committee on Government Operations accused her of being a communist and she pleaded the Fifth.
In that case, Hoag answered many more questions than Lerner did. She listed several places where she had lived, said she worked at a Westinghouse plant, and told committee members that she knew Westinghouse contracted with the military. Lerner never went beyond a short opening statement professing her innocence.
Hoag flatly refused to answer questions about her associates and any communist connections she may have had.
When McCarthy attempted to compel her testimony through the courts, as Issa is now threatening, a judge did not look kindly on the bid, declaring: "I reach the conclusion that the defendant did not waive her privilege under the Fifth Amendment and therefore did not violate the statute in question in refusing to answer the questions propounded to her. Therefore, I find that she is entitled to a judgment of acquittal on all counts."
Democrats on the Oversight Committee have already cited several of the cases as evidence that Issa's efforts are a waste of time, and offered a letter from 25 independent lawyers saying that Issa had flubbed any chance of holding Lerner in contempt at the very outset.
Issa has countered with a letter from the House lawyer, whose job is to defend Congress' actions, who argued in a 22-page memo that there's still a chance to punish Lerner.
The latest information from the CRS suggests Issa could wind up putting himself in the unsavory company of McCarthy, who was censured by his colleagues not long after he pressed the case against Hoag.
Issa is expected to pursue his case against Lerner Thursday, when the committee is due to vote on its report.
Separately, the House Ways and Means Committee suspects Lerner invoked the Fifth because she may have broken laws, and on Wednesday is planning to vote on whether or not refer her case to Attorney General Eric Holder. The hearing will be closed to the public after members make opening statements.
Michael McAuliff covers Congress and politics for The Huffington Post. Talk to him on Facebook.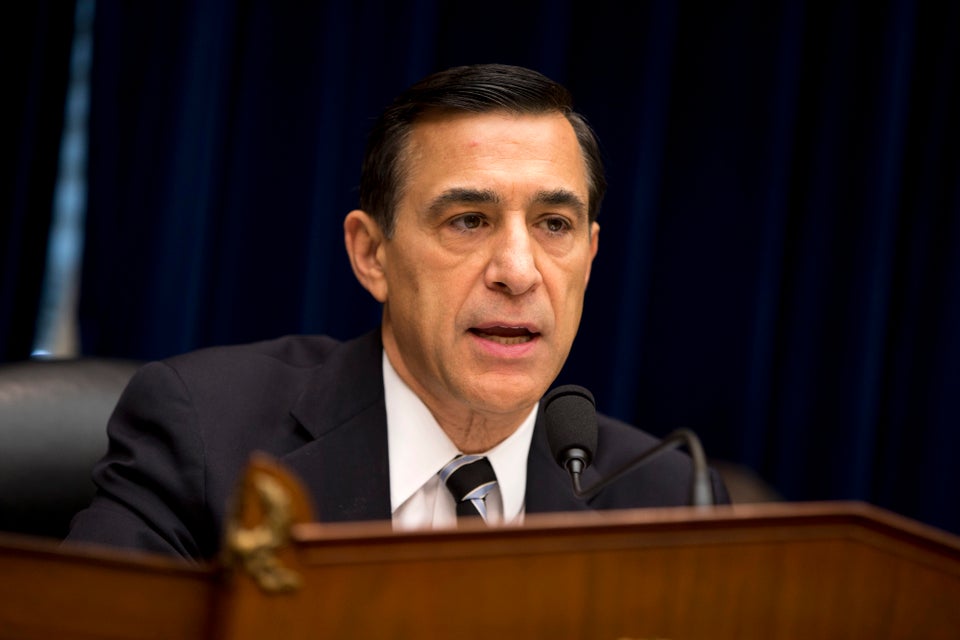 Darrell Issa
Popular in the Community