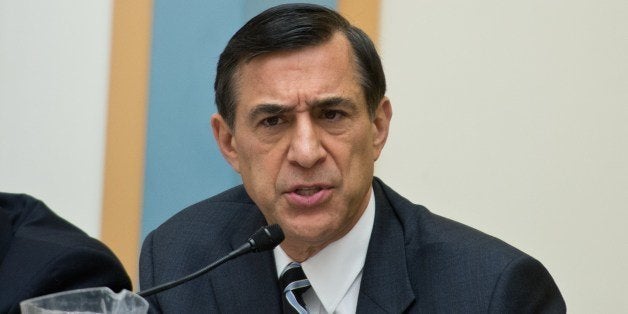 WASHINGTON -- Rep. Darrell Issa (R-Calif.) announced Friday that he is subpoenaing another top administration official, meaning he has now issued nearly 100 subpoenas since becoming chairman of the House Oversight and Government Reform Committee -- more than all three previous committee chairmen combined.
Former Democratic and Republican chairmen issued a total of 78 subpoenas between 2003 and 2010, according to materials provided by Rep. Eljiah Cummings (D-Md.), the ranking Democrat on the committee. In almost every instance, those chairmen issued those subpoenas with the concurrence of the ranking member or a vote of the committee. In contrast, Issa has issued 96 subpoenas since 2011, without any debate or committee vote.
Issa's latest target is David Simas, director of the White House Office of Political Outreach and Strategy. Issa wants Simas to testify in a hearing next Wednesday on the Hatch Act, a law that restricts political activity by members of the executive branch.
Neither the White House nor Cummings could point to a reason why Simas should be forced to testify, as there have not been any signs of wrongdoing within his office.
"There's not really any evidence to indicate that there's a reason for Mr. Simas to appear before Congress," White House press secretary Josh Earnest said at his daily briefing Friday. "Not even a shred of evidence."
Earnest wouldn't say if the White House will comply with Issa's subpoena and send Simas to testify, noting that the White House just received the subpoena and is "still reviewing it."
Cummings, meanwhile, sent Issa a letter on Friday calling the latest subpoena "an abuse of authority" and accusing Issa of being on a "subpoena binge" in recent weeks, ever since House Speaker John Boehner (R-Ohio) removed the Benghazi investigation from Issa's oversight and transferred it to a new select committee.
"Because of this recent surge in the number of unilateral subpoenas you have issued without consideration by the Committee, many have been misdirected, unnecessary, and without any legitimate legal foundation," Cummings wrote.
Cummings' letter gave examples of those instances, including a subpoena Issa issued in May for Secretary of State John Kerry when he was out of the country, and a second Kerry subpoena that Issa later withdrew after House GOP leaders made it clear that his move was interfering with the work of the separate Benghazi hearing.
Issa also clashed with the House Ways and Means Committee in June by subpoenaing IRS Commissioner John Koskinen right after that committee announced a hearing featuring Koskinen. And although Issa subpoenaed former IRS official Jennifer O'Connor that same month, it got him nowhere, since it turned out O'Connor didn't work at the IRS during the period when some employees had targeted tea party groups for extra scrutiny.
Cummings ended his letter by calling upon Issa to consult with committee members before moving forward with any future subpoenas.
A spokeswoman for Issa declined to comment on Cummings' request, pointing instead to Issa's formal statement about his decision to subpoena Simas. In the statement, issued Friday, Issa raised concerns about President Barack Obama's decision to reopen the Office of Political Strategy and Outreach at the White House.
"Former Secretary of Labor Hilda Solis and former Secretary of Health and Human Services Kathleen Sebelius, both members of President Obama's cabinet, were faulted by the Office of Special Counsel for inappropriately using their offices in violation of the Hatch Act," Issa said in the statement. "This hearing will examine abuses of taxpayer funds for political gain and the level of White House commitment to preventing them."
Issa has said in the past, though, that his hearings on the White House's political strategy and outreach activities may be little more than "good theater."
Before You Go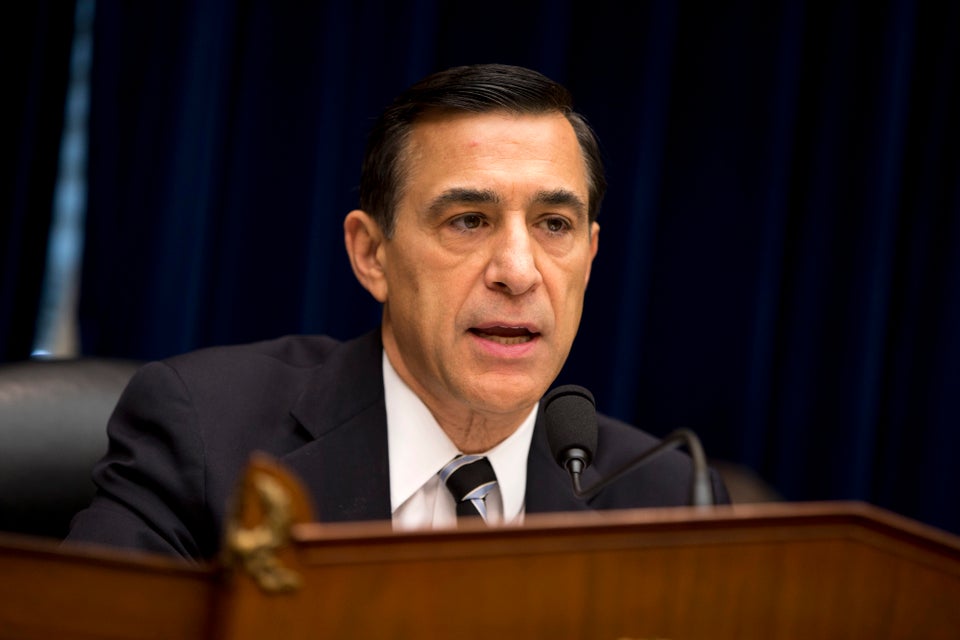 Darrell Issa
Popular in the Community