The New England Patriots' defensive specialist during the team's 2015 Super Bowl run just came out and said what a lot of people are thinking: The Pats just do a lot of sketchy stuff, okay? Like, is anyone really surprised by this "deflategate" stuff?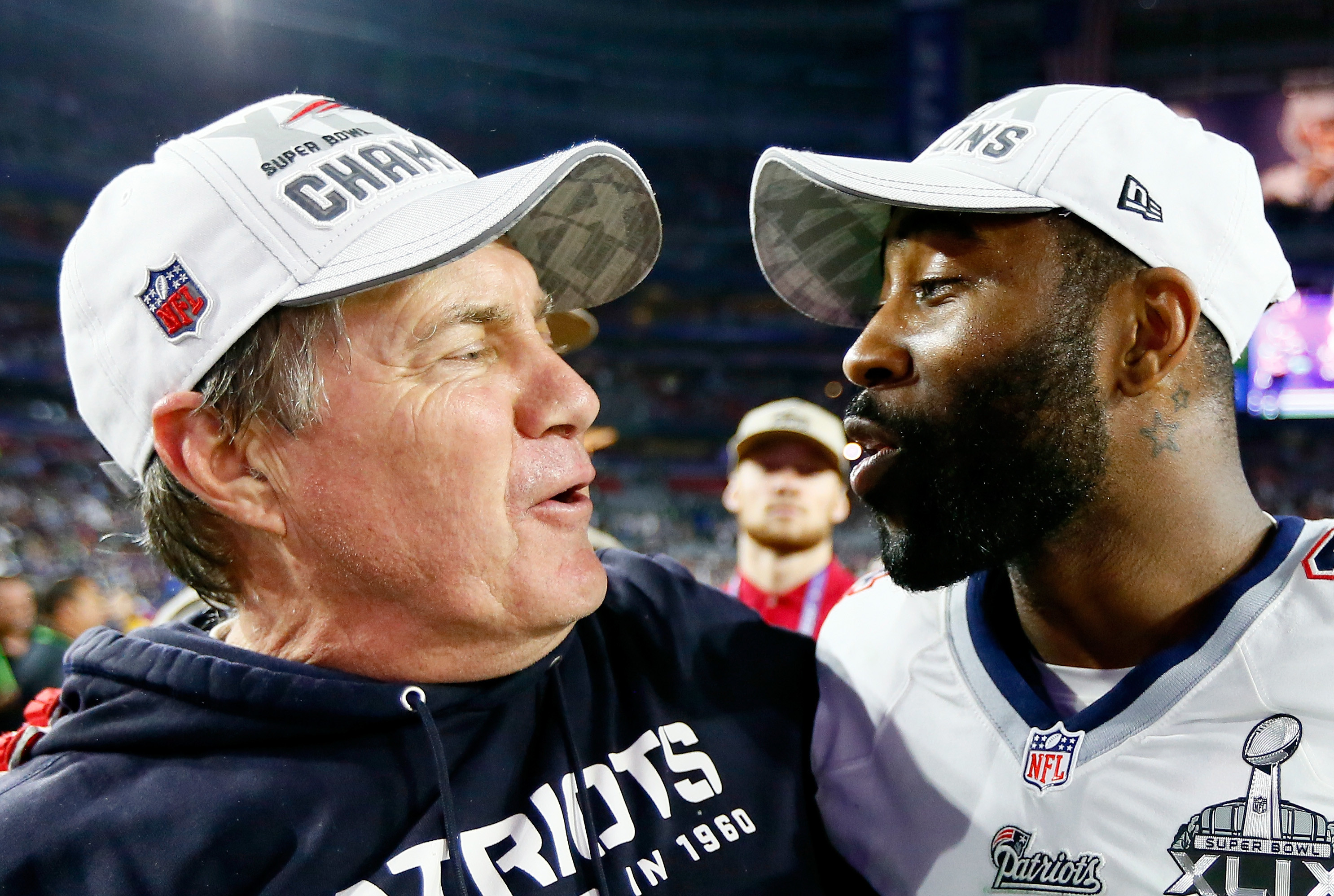 Patriots head coach Bill Belichick and Darrelle Revis celebrate the team's Super Bowl XLIX win at University of Phoenix Stadium on February 1, 2015 in Glendale, Arizona. Presumably, Belichick no longer likes Revis. (Photo by Kevin C. Cox/Getty Images)
"New England's been doing stuff in the past and getting in trouble," the All-Pro cornerback continued. "When stuff repeatedly happens, then that's it. I don't know what else to tell you. Stuff repeatedly happened through the years. You got 'Spygate,' you got this and that and everything else. Obviously in those situations in the past, [the NFL] had the evidence. So they did what they needed to do."
"There are people who swear to me that the Patriots taped our practice down in Houston during Super Bowl week," Hurney also said. "I can't prove it. I don't know. And I hate talking like this because I feel like a bad loser, but it just gnaws at you, and this latest incident brings it back up."
The cornerback joined the Patriots in 2014 with the explicit hope of winning a Super Bowl, then walked away after doing so. He signed a five-year, $70 million deal with the New York Jets this offseason.
Popular in the Community