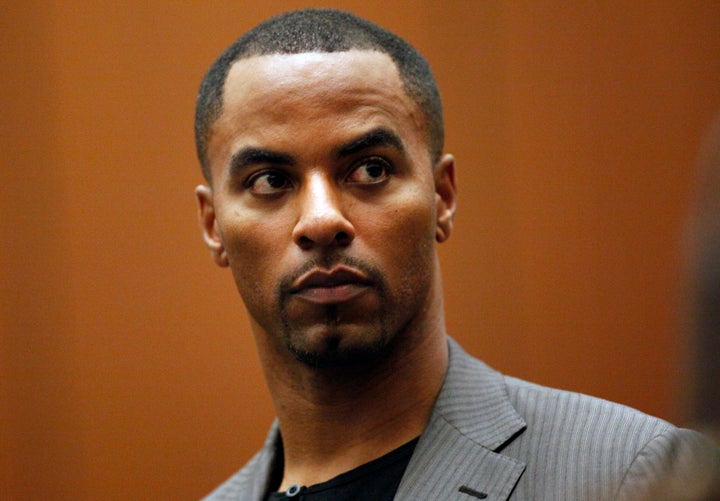 His name is there underlined and in capital letters, signifying his first year of eligibility for the Pro Football Hall of Fame, just like 10 other first-time nominees.
While his name may not be of much significance to some, the sight of "DARREN SHARPER (FS)" might have a different significance for at least nine women in four different states.
In April, former All-Pro Saints player Sharper reached a "global plea agreement" with the jurisdictions of California, Arizona, Nevada and Louisiana. "The plea deal hinged on Sharper admitting to sexually assaulting nine women in four states," New Orleans' Times-Picayune reported. 
After the plea agreement was proposed in April, he pleaded guilty in June to two counts of forcible rape and one count of simple rape that reportedly occurred during a 2013 incident. Sharper's official sentencing is expected to be on Oct. 15. Under the plea deal, Sharper would receive a 20-year sentence, but it is possible he would actually be serving about nine years in prison on the condition that he follows the terms of his subsequent "lifetime probation."
A detailed ProPublica report said Sharper "drugged many of his victims with powerful amnesiacs, resulting in cloudy or even nonexistent memories." According to the same ProPublica report, one specific incident in Arizona had a witness account. This woman "saw Sharper naked, thrusting into the body of the woman who had passed out on the couch." The witness' friend was unconscious "within minutes" of having a shot prepared by Sharper.
Yet here he is on that list with prestigious football players including quarterback Brett Favre and wide receiver Terrell Owens. As unlikely as it is that Sharper will be voted in by the 46-person selection committee, should the serial rapist even appear on a list of people who could theoretically join football's most elite group in Canton, Ohio?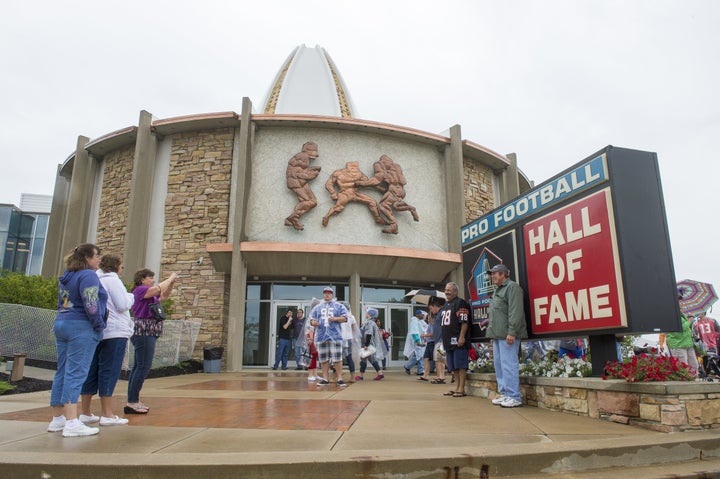 Sharper is technically eligible for the Hall of Fame -- which has been careful to publicly distinguish itself from the NFL -- because he has been out of the league five full seasons and made at least one All-Pro or Pro Bowl team during his career, the criteria for getting placed on the ballot. 
He certainly had a Hall of Fame-type career over his 14 years in the league too. The safety was an all-decade player in the 2000s and finished with a total of 63 interceptions, just one less than Ed Reed, a staple of the Baltimore Ravens defense for years.
Peter King of Sports Illustrated's MMQB has spoken at length this year about Darren Sharper and the Hall of Fame. He has continuously said that off-the-field matters should not and cannot come into play when nominating and eventually voting in Hall of Fame candidates.
The MMQB columnist does have a point. As Deadspin's Drew Magary notes, the lack of a "character clause," which would ask voters to take a player's actions off the field into account, "prevents voters from grandstanding by omitting certain players from a ballot for supposed moral trespasses."
But should a line ever be drawn? Is a crime ever so deplorable enough that the league and its Hall of Fame should decide to completely dissociate themselves from an individual?
The Huffington Post posed that question about a possible line being drawn for future nominees in a phone call to Joe Horrigan, the Executive Vice President of Museums, Selection Process & Chief Communications Officer at the Pro Football Hall of Fame. Horrigan emphasized that he did not want to get into hypothetical situations and said they have gone by the same standards for Hall of Fame eligibility. 
"Up to this point, we have not done anything more than to define what makes someone eligible for the Hall of Fame," Horrigan told HuffPost. "Beyond that, we have created no provision to remove anyone or try to set up any other criteria other than the fact that someone is elected to the Hall of Fame based solely upon his career."
And while some Hall of Fame selectors such as Peter King have emphasized they will vote for inductees according to the current standards, another voter acknowledged it would not be that simple. In an interview with ProPublica, Bleacher Report NFL writer and Hall of Fame selector Jason Cole was very candid about his thoughts on Sharper.
"Off the field is not supposed to count, but I would feel disgusting if I voted for him," Cole said. "There's a certain point where you can't separate the two. And he crossed that line."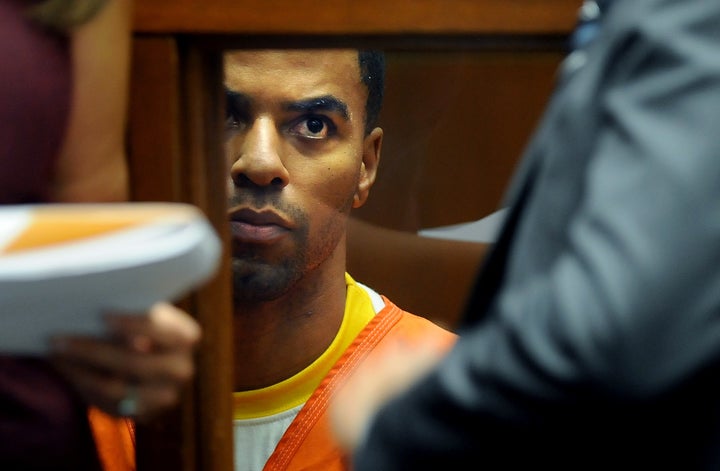 Removing Sharper's name from the list of potential Hall of Fame inductees wouldn't erase Sharper's career for the history books. But it would allow the the Pro Football Hall of Fame to stand in solidarity with Sharper's victims.
The organization wouldn't be the first. The former free safety's high school, Hermitage High, decided in March that the convictions far outweighed his accomplishments and removed plaques and other mentions of Sharper's name around the school.
Sharper's qualifications, like the the other 107 modern nominees, will be thought over by the Hall of Fame voters. It will be seen whether he receives enough votes to move on to the next round as one of the top 25 semi-finalists for the Hall of Fame in November.
Whether he advances or not, DARREN SHARPER (FS) will continue to be a glaring sight on the Hall of Fame's nominee list during that time, justified or not. 
PHOTO GALLERY
40 Powerful Images Of Surviving Sexual Assault
Calling all HuffPost superfans!
Sign up for membership to become a founding member and help shape HuffPost's next chapter