The grand jury in the case of Ferguson Police Officer Darren Wilson may not have the final word in the shooting death of Michael Brown.
Even after the grand jury decision not to indict Wilson, the 28-year-old policeman at the center of the outcry over Brown's killing, his fate could still hang on a Justice Department investigation, his police officer licensing and a potential civil lawsuit.
The Justice Department investigation carries with it the most serious consequences: the federal agency could bring charges against Wilson for violating Brown's civil rights. But such charges are rare. More than two years into the investigation of the death of another unarmed black teen, Trayvon Martin, the department has yet to come to a decision on whether to bring charges against George Zimmerman, the man who killed him.
Missouri's Department of Public Safety, meanwhile, also could take action to strip Wilson's license. Forty-four states can remove a police officer's license, and Missouri is one of the most aggressive in doing so.
Unlike many others, the state does not require a police officer to be convicted of a crime before his or her license can be removed. According to the language of state statute, it must prove only that a crime was committed, "whether or not a criminal charge has been filed."
Still, said Roger Goldman, an expert on police licensing at St. Louis University, "my research suggests that these are difficult cases to win." Without an indictment, the state could be loathe to proceed with further action against Wilson -- a step that likely would be met with howls of protest from police unions.
"Statistically, the number for revocations for excessive force around the country are pretty small," said Goldman. Wilson theoretically could face more licensing trouble from the state for misconduct like lying on a police form. Some critics claim he did that during the arrest of a man who was videotaping him.
"The easier cases on the revocation side would be gratuitous things like perjury, sexual misconduct," said Goldman.
Wilson is reportedly in talks with the Ferguson Police Department to resign on his own account.
More likely than action from the federal or state governments is a civil lawsuit. When all else fails -- as it often does in the case of police shootings -- private citizens are still empowered to take legal action against police officers in the civil legal system. The most that plaintiffs can win are money damages, a step that many victims of police misconduct have said stops short of justice. Brown's family could sue both Wilson and the City of Ferguson.
"What happens or doesn't happen with the grand jury is irrelevant with the civil suit," said Steve Ryals, a Missouri civil rights lawyer who frequently litigates police misconduct cases. "I would be flabbergasted if they didn't file a suit."
The suit against Ferguson would face the bar of proving that the city's police department had a history of poor training and ignoring misconduct. The suit against Wilson likely would focus on whether he wrongfully caused Brown's death. The suit would need to show a preponderance of the evidence that he did so. That essentially means a majority of the evidence, a much lower standard than guilt beyond a reasonable doubt, the standard in criminal cases.
Ryals said it would be idle to speculate on the outcome of a suit until witness statements and police forensics are available.
"We all think we know what happened and we have bits of information that may or may not be accurate or reliable," said Ryals. "The only thing I can say is you've got an unarmed guy who was shot to death, and that's sort of the starting point in my opinion."
This article has been updated to reflect the grand jury decision.
Before You Go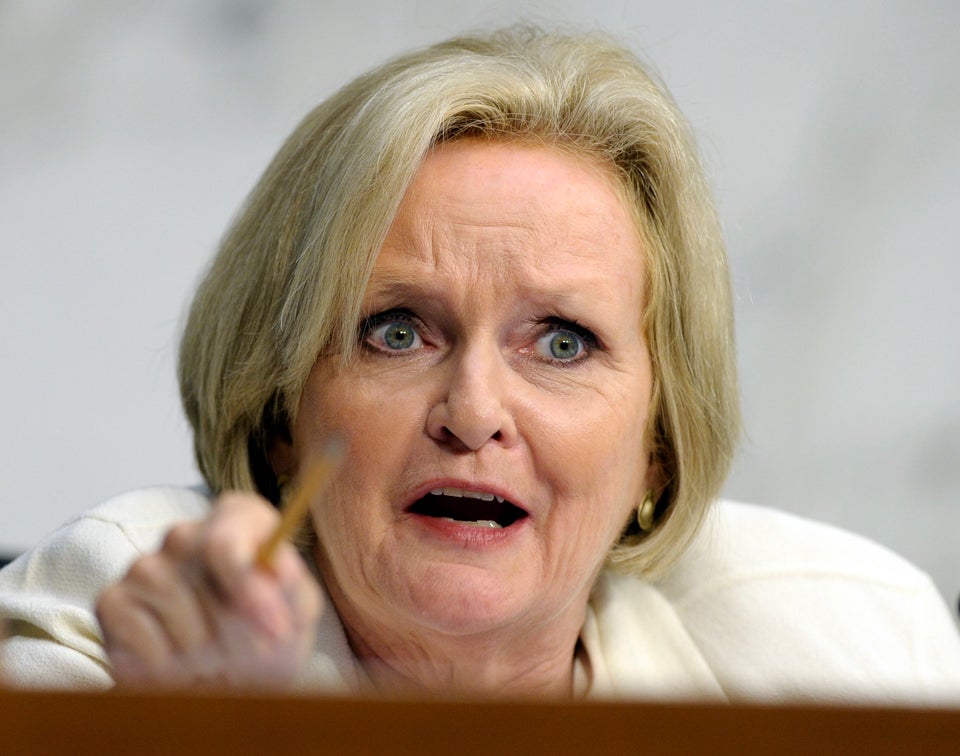 Politicians React To Ferguson
Popular in the Community