WASHINGTON -- Darren Wilson, the former police officer who shot and killed 18-year-old Michael Brown in Ferguson, Missouri, in August, will not face federal civil rights charges in connection with Brown's death, Justice Department officials said Wednesday.
DOJ found that Wilson's use of deadly force against Brown could not be proven to be considered "objectively unreasonable," and that federal charges were not appropriate.
"There is no evidence upon which prosecutors can rely to disprove Wilson's stated subjective belief that he feared for his safety," states a DOJ report on the decision.
Wilson, who is white, fatally shot Brown, who was black and unarmed, on Aug. 9. Brown's death, and the heavily militarized police response to demonstrators in the following days and weeks, accelerated a national debate about police brutality and systemic racism. Brown was killed just weeks after NYPD Officer Daniel Pantaleo placed Eric Garner, another unarmed black man, in a fatal chokehold during a confrontation with police.
Attorney General Eric Holder had launched a separate investigation into Wilson's actions, dispatching FBI agents to the area where Brown was killed to interview witnesses. In November, a grand jury decided not to indict Wilson in Brown's death, setting off heated, destructive protests in Ferguson and surrounding towns in St. Louis County, as well as several days' worth of demonstrations nationwide.
"Material portions" of the account of a key witness in the case, Brown's friend Dorian Johnson, "lack credibility," the Justice Department report states.
Johnson, the report notes, "made multiple statements to the media immediately following the incident that spawned the popular narrative that Wilson shot Brown execution-style as he held up his hands in surrender."
Johnson said Brown never took a step toward Wilson after first running away. But the report says that Johnson's version of events was contradicted by physical and forensic evidence, including bloodstains that suggest Brown moved back toward Wilson about 20 feet.
FBI agents canvassed more than 300 residences and interviewed more than 100 potential witnesses, along with other law enforcement officers, to investigate the case. Although a number of witnesses claimed, like Johnson, that Brown was trying to surrender, the Justice Department concluded that many of these witnesses lacked credibility, either because of past criminal convictions or internally inconsistent accounts.
The report does not attempt to establish whether Wilson was justified in killing Brown -- only whether he was "objectively unreasonable" in doing so, a legal threshold established by the Supreme Court that gives great deference to police officers' versions of events in shootings.
"The evidence does not establish that the shots fired by Wilson were objectively unreasonable under federal law," the report concludes. "When Brown turned around and moved toward Wilson, the applicable law and evidence do not support finding that Wilson was unreasonable in his fear that Brown would once again attempt to harm him and gain control of his gun."
The Justice Department made the announcement public following a meeting with Brown's family members Wednesday morning. DOJ simultaneously released the full details of an investigation into the broader practices of the Ferguson Police Department.
This is a developing story. Check back here for updates.
Before You Go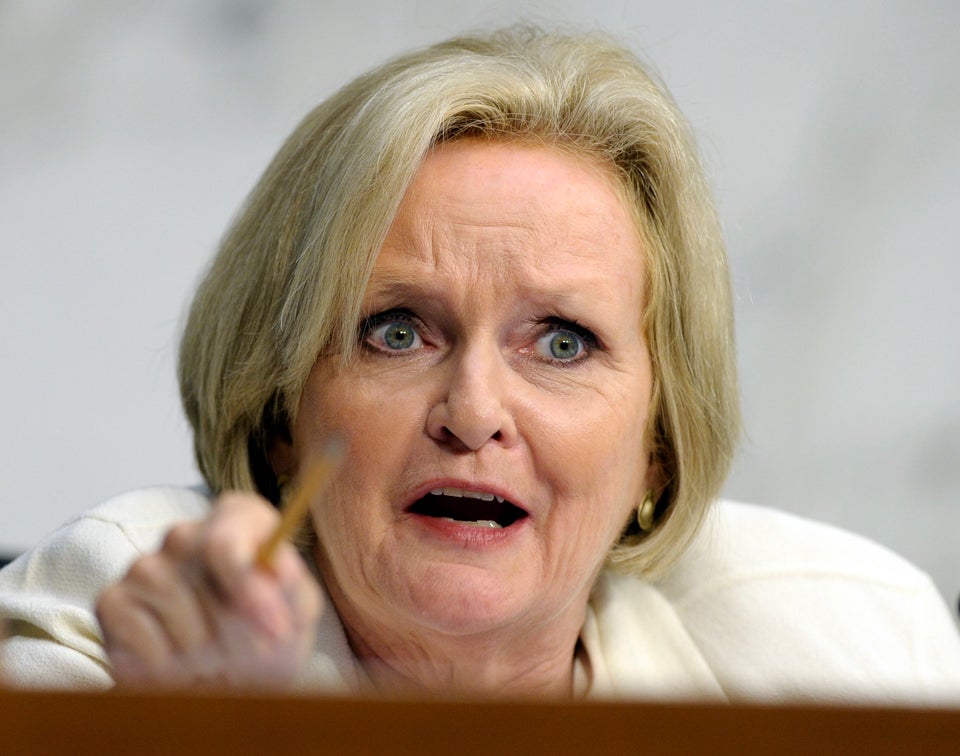 Politicians React To Ferguson
Popular in the Community