In the scant week since it was created, the campaign -- the funds of which will be used "to cover potential legal fees, relocation and living expenses of both Officer Darren Wilson and his immediate family," the site notes -- has drawn more than $235,000 in donations, along with a barrage of tremendously racist language.
Commenters referred to the teen as "a common street thug" and black Americans as "aggressive and entitled primitive savages." One donor, who identified himself as a Chicago police officer, offered $50 for Wilson to use toward "a lap dance to ease the mind of the negativity surrounding the incident and beyond."
"Support Officer Darren Wilson" organizers pulled the plug on comments roughly one day into the campaign, according to updates on the campaign page.
Some of the racist comments were bad enough that GoFundMe even tweeted about the issue:
On Friday afternoon, organizers stopped accepting donations for the current campaign so that subsequent donations could go to the authorized charity collecting donations on Wilson's behalf.
According to a recent NYT/CBS poll, 25 percent of Americans feel Wilson's actions were unjustified, and 9 percent felt they were justified. (Sixty-four percent did not know enough to say.) Those who do support Wilson have been vocal and active.
CORRECTION: A previous version of this post incorrectly stated that a majority of Americans felt Darren Wilson's actions were justified. In fact, the majority of those surveyed said they didn't know enough to say.
Before You Go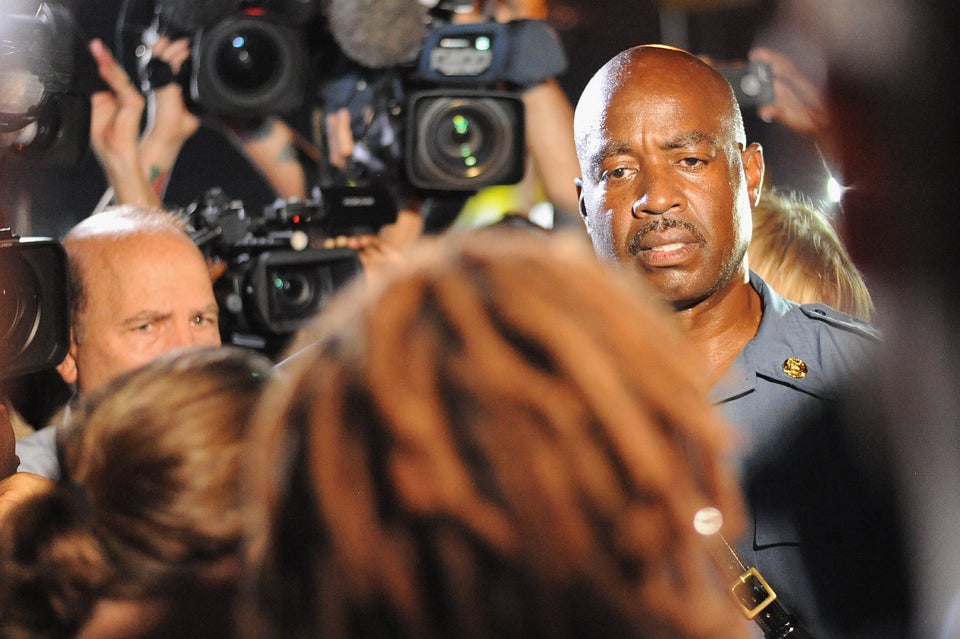 Ferguson Protest
Popular in the Community