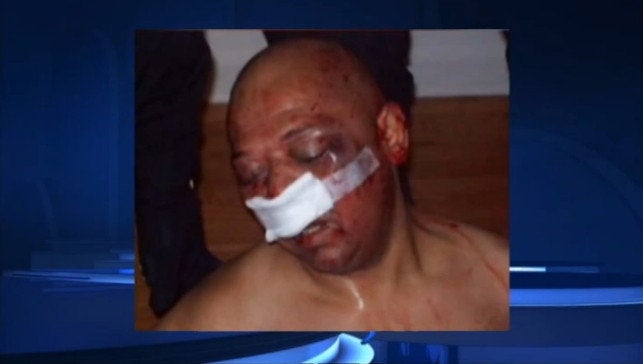 The 2011 beating death of a 45-year-old man in North Chicago, Ill. was reclassified as a homicide Tuesday, the latest development in an emotional case that has drawn the ire of community members who say they are still waiting for justice to prevail amid allegations of police brutality.
The reclassification in the case of Darrin Hanna's death by Dr. Thomas Rudd, the new Lake County Coroner, differs from last year's ruling of Artis Yancey, the county's previous coroner, that the cause of Hanna's death was "undetermined," NBC Chicago reports.
Still, Rudd has been careful to note that his ruling in Hanna's death does not imply criminal intent on the part of the police officers who, on Nov. 6, 2011, responded to a report of domestic battery and, after a struggle that included multiple discharges of a stun gun and left the 45-year-old with injuries consistent with blunt force trauma, detained Hanna.
Hanna, who suffered from sickle cell anemia, had been accused of striking his pregnant girlfriend and attempting to drown her in a bathtub. He died several days after his arrest.
"Homicide occurs when a person's death results from a volitional act committed by another person to cause fear, harm, or death," Rudd told CBS Chicago, clarifying his assessment. "Intent to cause death is a common element, but is not required for classification as a homicide."
No criminal charges have been filed against any officers involved in the incident -- and that is not expected to change following Tuesday's homicide reclassification.
Nevertheless, the Tuesday development has reignited the hopes of family and supporters of Hanna in a pending civil rights lawsuit filed by Hanna's family against the city. Hanna's family engaged in a heated exchange with the attorney representing the seven officers named in the lawsuit outside the North Chicago City Council chambers Tuesday (watch the exchange embedded above).
Last spring, audio recordings, obtained through a Freedom of Information Act request, went public that showed Hanna begging for his life and shouting "They're killing me" during the struggle with police. The tape was not included in original police reports on the incident.
Popular in the Community