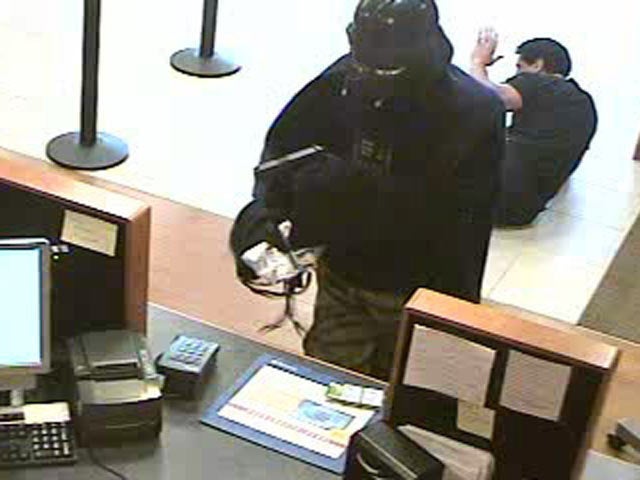 Looks like somebody has gone over to the dark side.
A man dressed as Darth Vader stormed a Long Island bank around 11:30 this morning, brandishing a gun and demanding cash from a teller.
Despite the goofy getup, the robber yelled at the cashiers and customers, "This is not a joke!"
The Dark Lord of the Sith made off with an undisclosed amount of money from the Setauket Chase Bank branch.
This is just the latest in a string of odd robberies around New York.
Anyone with information pertaining to the crime or suspect is asked to call 1-800-220-TIPS.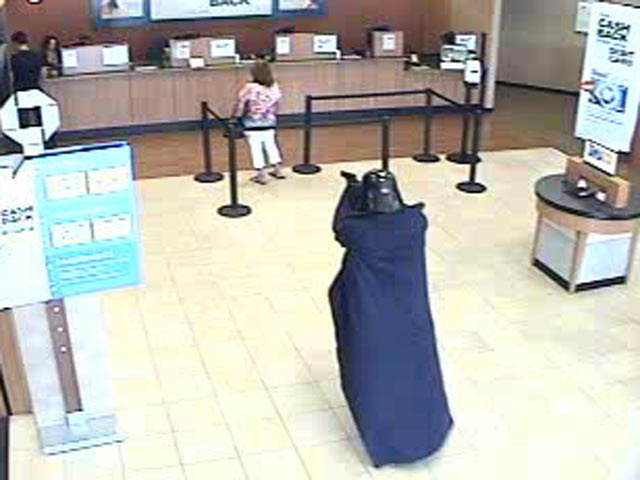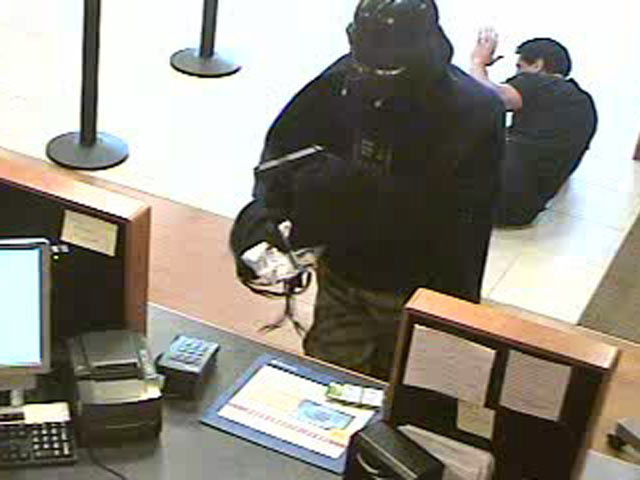 Popular in the Community