Just as Luke Skywalker must have been grateful for the Jedi teachings of Yoda (and for his light saber), we're feeling thankful that Oakleaf Cakes made a life-size Darth Vader cake. Sure, we might not be gifted with Jedi powers, but we get the joy of cake -- and lots of it.
This sweet creation is great for fans of the Star Wars trilogy, but it's even better for cake lovers because it towers over six and a half feet tall, weighs in at 500 pounds and serves 600 slices. The thought of it makes us just giddy. More impressive facts include Vader's cape, which was made out of 100 lbs of marshmallow fondant, and his watermelon-flavored poured-sugar saber, which was made in one solid piece.
The cake was a donation from Oakleaf Cakes and DK Publishing for the 501st Legion Banquet. Check out how the crew pieced him together and then cut him apart. It's hard to say which part is more exciting.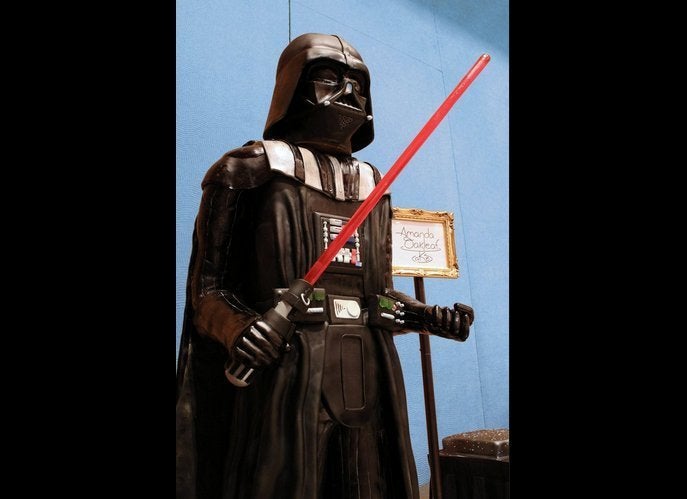 Darth Vader Cake
Popular in the Community