Is this how he's announcing he'll also be in the new "Star Wars"?
The Darth Vader Balloon graced the skies over the city of Canberra today as part of the Australian capital's centenary celebration. And the internet, particularly reddit, promptly went nuts. This photo, taken by radio presenter Adam Shirley, quickly rose to the top of the site's home page: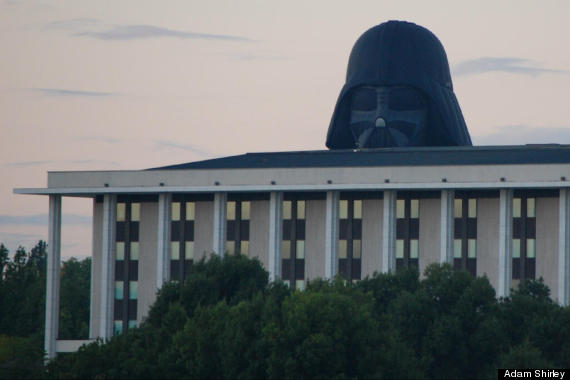 The 26-meter high balloon was manufactured in 2007 and it travels all over the world for special events. Let's hope J.J. Abrams books it for the premiere of Episode VII.
Here are some of the memey homages the balloon has already inspired.