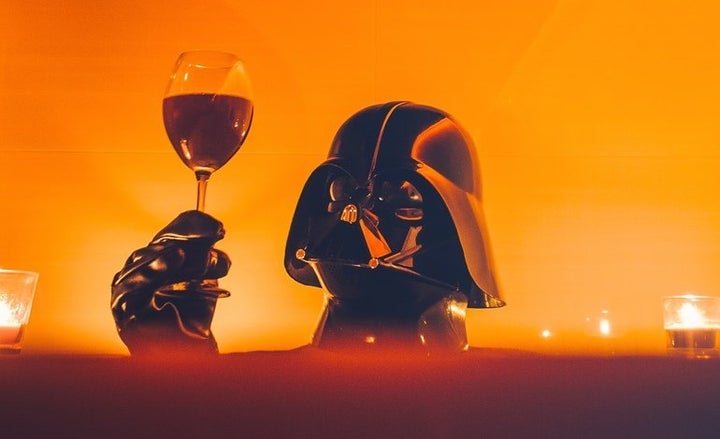 Darth Vader may be the galaxy's most notorious villain, but that doesn't mean he knows how to iron a button-down.
"We never think of movie villains as real people," Kadysz told HuffPost. "And yet, that's usually what they are." A little too real, in the case of Vader:
He forgets to buy the quinoa from his grocery list.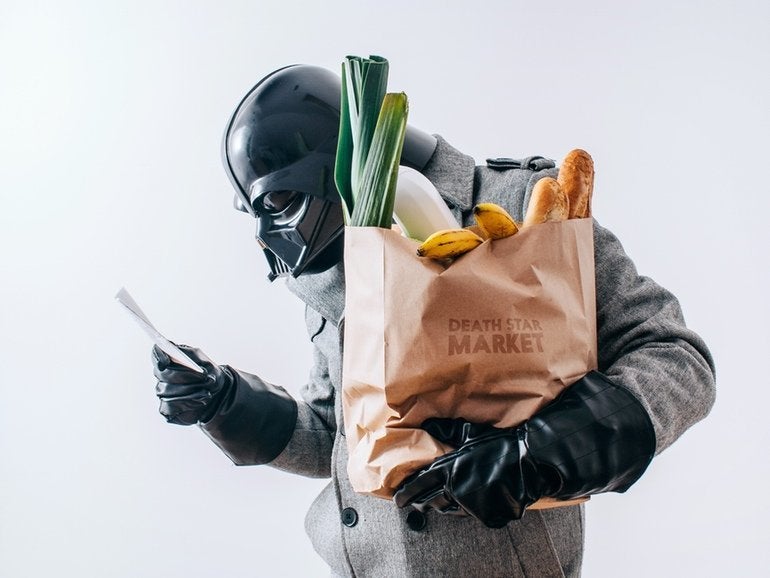 He rocks out doing household chores.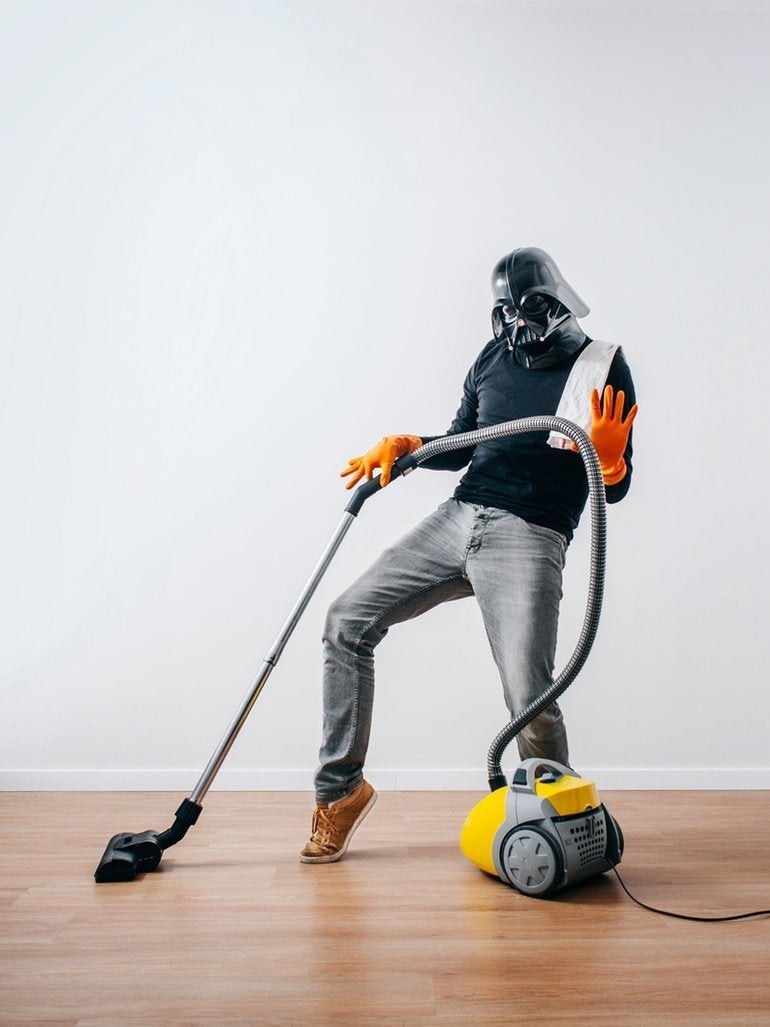 He wonders if beer is gluten-free... or not?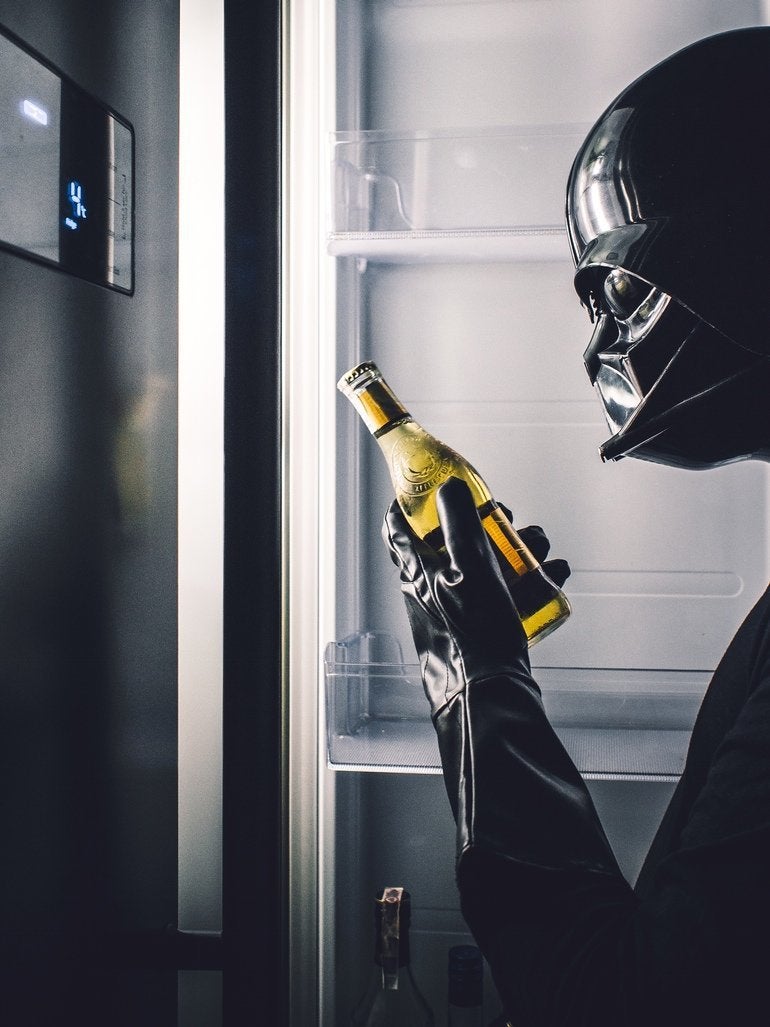 He brushes, flosses AND rinses with mouthwash.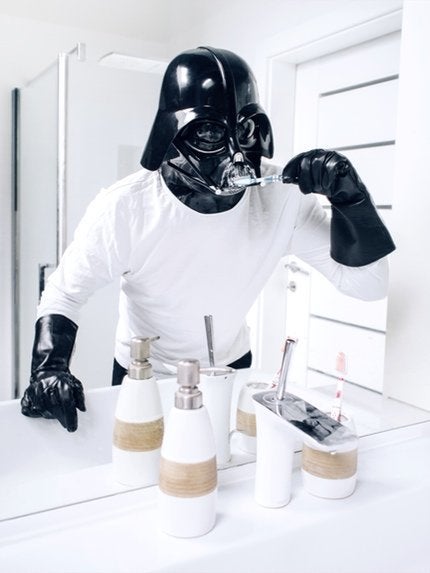 He is easily overwhelmed on laundry day...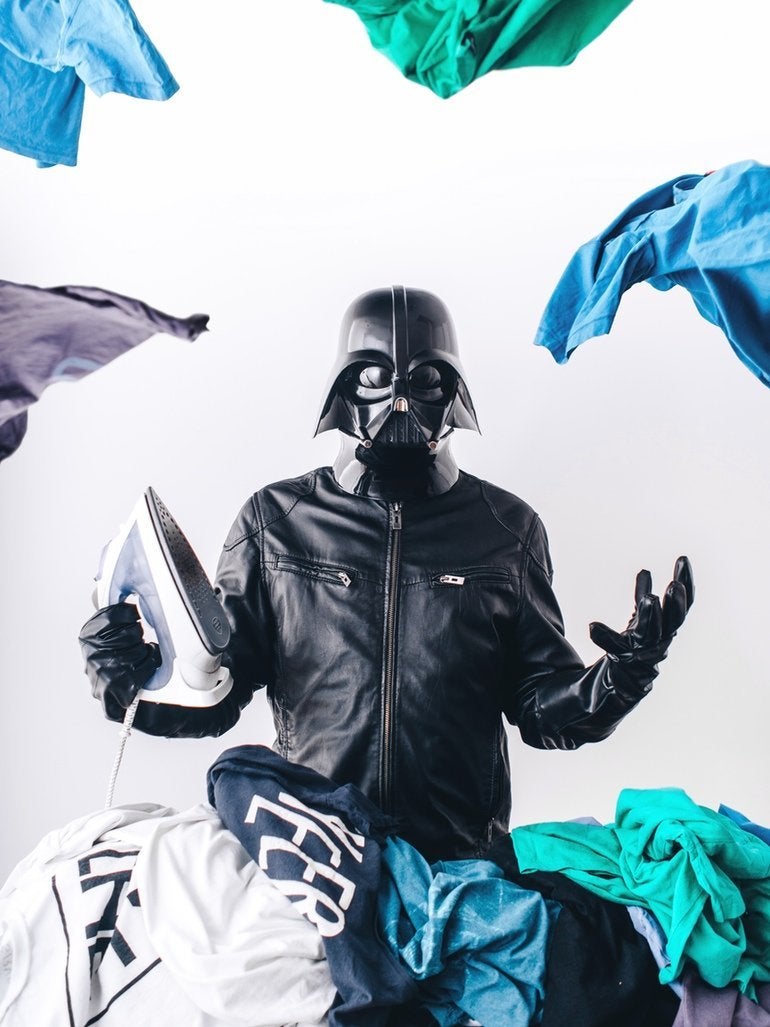 ...and still can't figure out how to cook like an adult.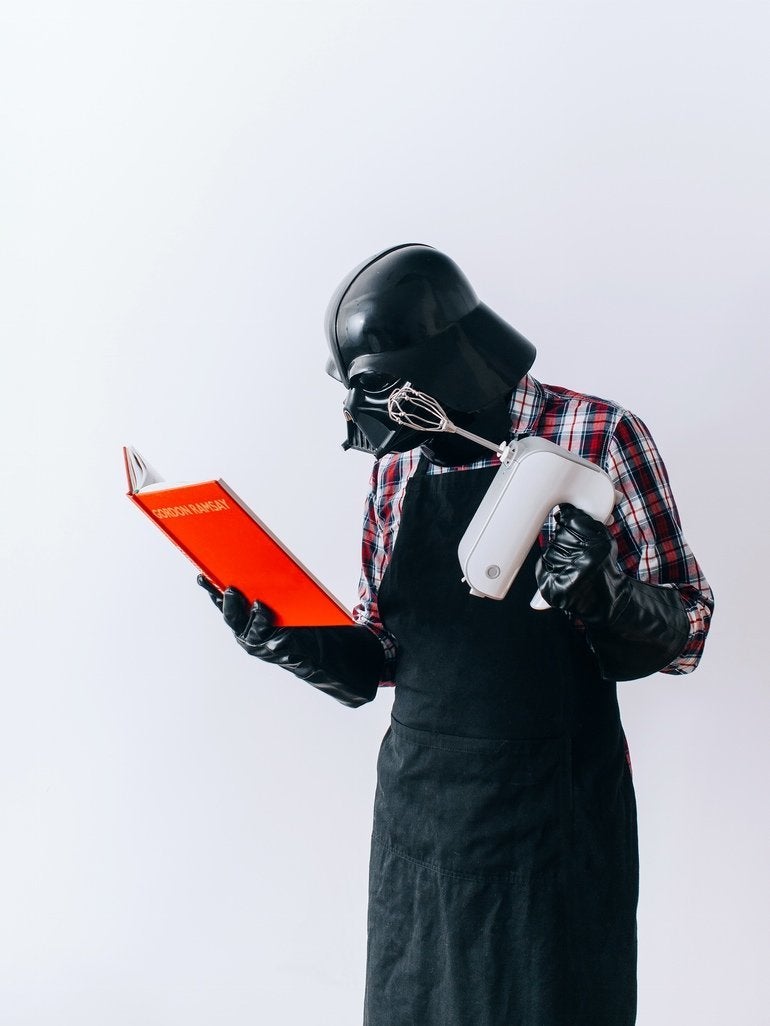 "Screw it, I'm taking a bath with Merlot instead."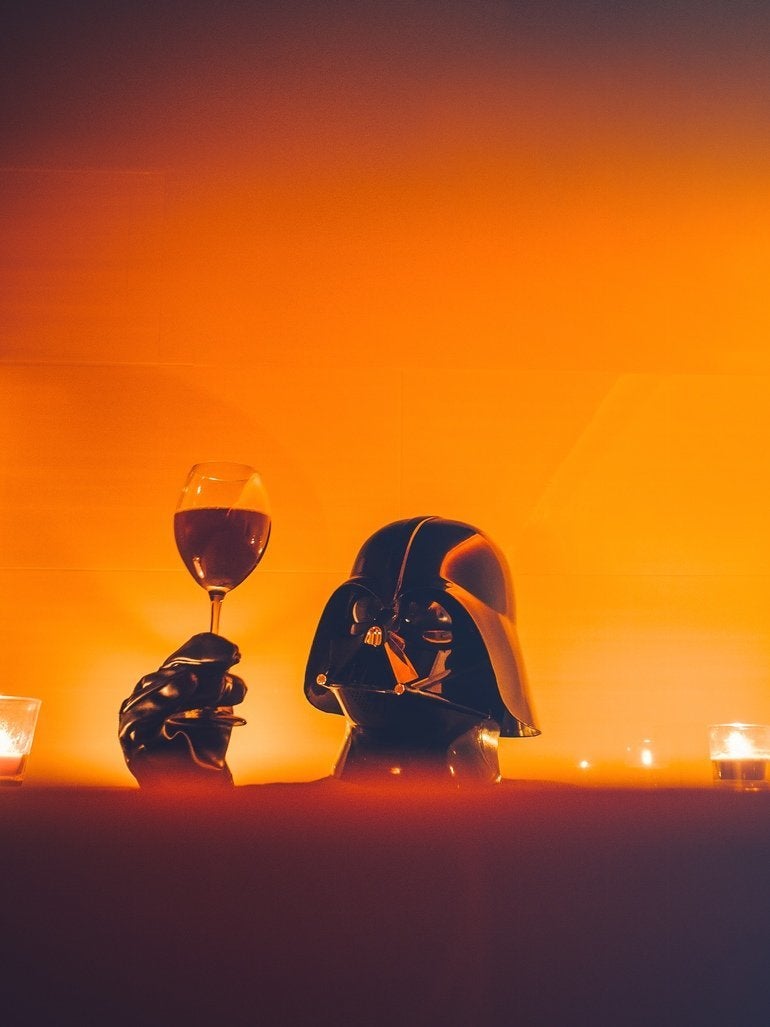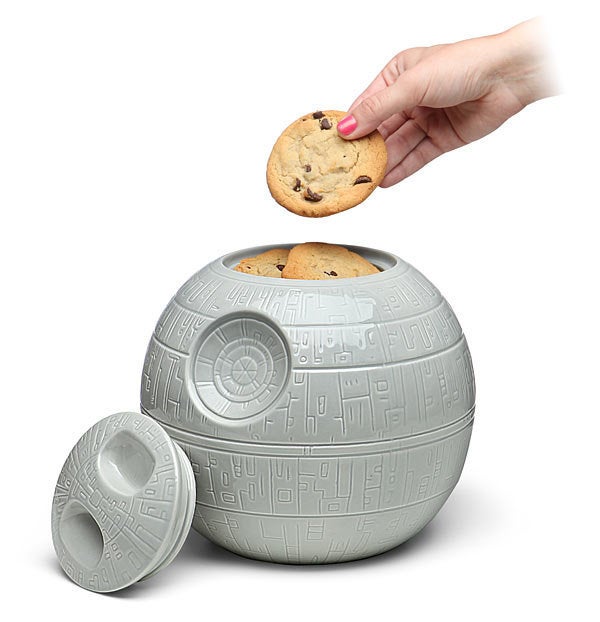 "Star Wars" Inspired Items