Taylor Starr's husband Bryan is a huge "Star Wars" fan. So it was only right that Darth Vader and a few stormtroopers were involved in her surprise pregnancy announcement.
Starr, 25 and Bryan, 27, recently released a video of the emotional moment Bryan when he discovered his wife was pregnant at Disney World.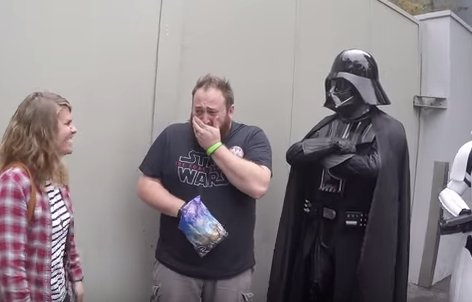 "We waited until I was 12 weeks to announce on social media," Starr told The Huffington Post. "Saying he was shocked is an understatement. I think he was just overwhelmed from the excitement."
The Kentucky couple took a trip to Disney World for their third wedding anniversary in October. Starr found out she was pregnant the night before they planned to visit Disney's Hollywood Studios.
She decided not to tell her husband right away.
"My husband is just a very creative being," Starr told HuffPost. "I knew that whenever I told him I was pregnant, it needed to be something very creative."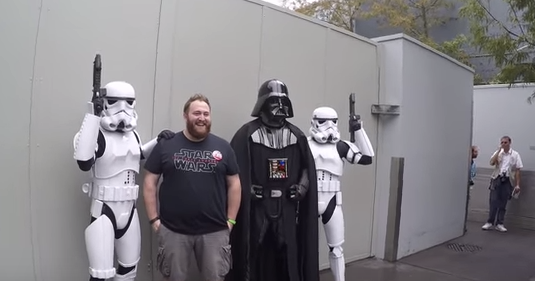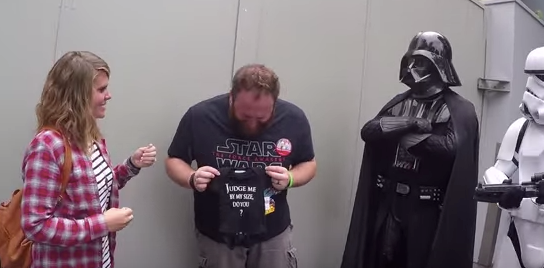 The next day Starr "took a long shot" and asked the staff of the Jedi Training Academy at Disney to help her surprise Bryan.
"They were super excited and just loved the idea," Starr told HuffPost.
Bryan was pulled out of the crowd to take a picture with Darth Vader and a few stormtroopers. He thought he was singled out because of his "Star Wars" T-shirt, Starr told HuffPost.
But Starr, Darth Vader and the stormtroopers knew better.
Bryan figured out the big surprise once he was handed a bag with a baby's onesie featuring a notable "Star Wars" quote: "Judge me by my size, do you?"
"He went from shocked to ... really excited," Starr said.
Whether it's a boy or a girl, Starr says the baby will certainly "be a jedi."
Check out the full video of the surprise below: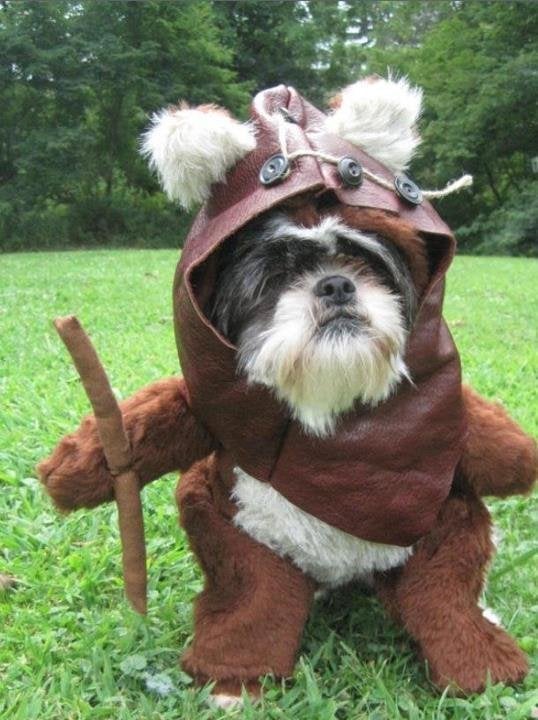 15 Adorable Animals Dressed Up In Star Wars Costumes