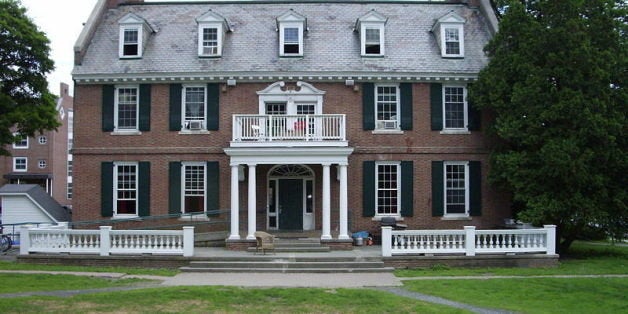 A fraternity and a sorority at Dartmouth College are facing backlash over a "Bloods and Crips"-themed party held this summer.
In an email shared with The Huffington Post, a student who is currently on campus for sophomore summer describes the party. It is unclear to whom the student sent the email:
I work very closely with OPAL as an intern with the (redacted). We've received word that two weekends ago, Tri-Delta Sorority and Alpha Delta hosted a Bloods and Crips Party at AD. Individuals mingled for hours while dressed as bloods or crips while using racialized language. It then turned into a "ghetto party" with racialized language, speech and dress. Over 200 individuals attended this event.

The invitation sent to various students between the social chairs of AD [Alpha Delta] is attached. It was also sent by OPAL [Office of Pluralism and Leadership] to the Office Dean of the College and other Administrative officials . [sic]


The Dartmouth administration did not return a request for comment from HuffPost.
This is entirely unacceptable. I don't know how it could even occur to the leaders in both AD and Tri-Delt, who I KNOW are probably smart, intelligent individuals who are capable of better decisions than this. How stupid, how ignorant do you have to be to have thought this a good idea? I certainly hope AD faces severe sanctions for this.
A Dartmouth alum wrote on a message thread in the private group for the Afro-American Society, "We do not know if a hateful or offensive slur was said. However, it does not matter. The whole party was a offensive slur [sic]."
Alpha Delta hosted a "Bloods and Crips Party" on the night of Friday, July 26th. The idea was never meant to be derogatory to any group, and was intended to introduce a costume theme to the party. While there was never any ill intent in the party's theme, the brothers of Alpha Delta now realize that it was insensitive and thoughtless to make light of a very serious issue that affects many people nationwide, particularly young people. Gang violence is obviously an incredibly serious problem across America, and while we as a house failed to preemptively recognize the offensive nature of the party's theme, the gravity of our oversight is now apparent to us.
On Wednesday afternoon, the Tri-Delta sorority provided an apology for the event to HuffPost:
We would like to extend our sincerest apology to the Dartmouth community and all those offended by the inappropriately themed recent event in which some of our members participated. We will be working with the college and Tri Delta Executive Office in order to continue to educate our members regarding cultural sensitivity and awareness.
The Alpha Delta fraternity went on to say members personally apologized to someone who was offended, and that they now realize the party was "objectively offensive." The fraternity insisted, however, the term "ghetto party" was never used, and "was coined by administrators after the party took place. This is a patently false term that was attributed after the fact in emails within the administration."
UPDATE, 10:50 p.m.: Susan J. Boutwell, interim director of the Dartmouth Office of Public Affairs, provided HuffPost with a statement from the college addressing the controversial party:
"Dartmouth is fully committed to fostering an environment that is diverse, welcoming, and inclusive. Incidents such as this, which violate our sense of community and mutual respect, have no place on our campus.

"Dartmouth's student-run Greek Leadership Council is discussing educational initiatives and possible adoption of a policy and/or guidelines for themed events that better reflects the Greek community's commitment to hosting inclusive events.

"Although Dartmouth does not have a policy prohibiting themed parties and events, all student organizations are required to comply with College Standards of Conduct and registration requirements for events involving alcohol. Dartmouth is continuing to gather information about the scope and nature of the event and will follow its standard process to review and determine whether any violations of College policy have occurred. The College is providing ongoing support and resources to students affected by this event."
Related
Before You Go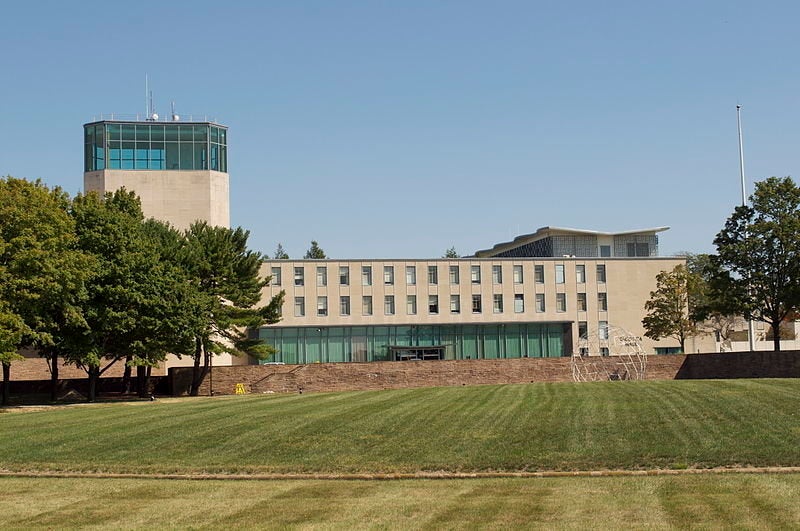 The Biggest Colleges For Greek Life: Princeton Review 2013-14
Popular in the Community