Fuck the Backmischung! It is plastered in pink on the windows. Unless you speak Deutsche, I'm sure you have only understood the first sentiment, so allow me to explain the second.
Backmischung means the cake mix, and Armin Stegbauer is on a mission to radicalise the cake from the innocuous headquarters of Café Kubitscheck in Munich. Don't let the pastel colour scheme fool you. This is high octane baking. Rockets replace candles; and Michelangelo's David turns to ant infested marzipan.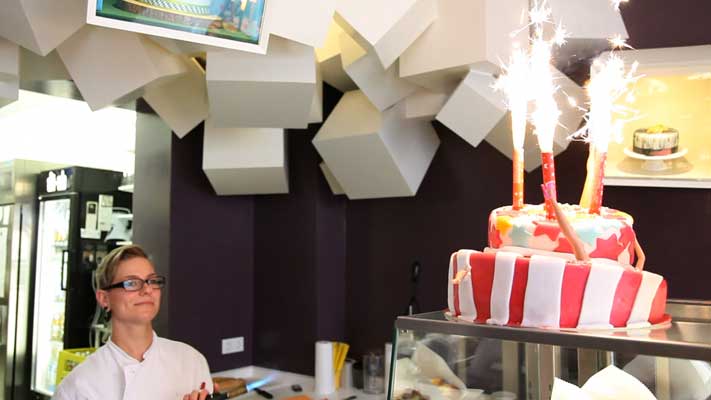 Stegbauer is a cake revolutionary with style. "I'd say I'm a little James Bond from the bakeries from Munich and, I say, McDonalds and Starbucks is enough." Formerly a Greenpeace activist, he is well versed in guerrilla tactics.
Sasa Stanojcic, founder of designliga, says "He is very open-minded. He wants to replace this cake tradition in a new way, in a contemporary way."
Christina Koepf from designliga says "The creative energy of Café Kubitscheck is mostly happening in the bakery... It's an explosion of creativity out of the bakery." White boxes hang from the ceiling and open up like television screens, holding the baked and iced designs inside.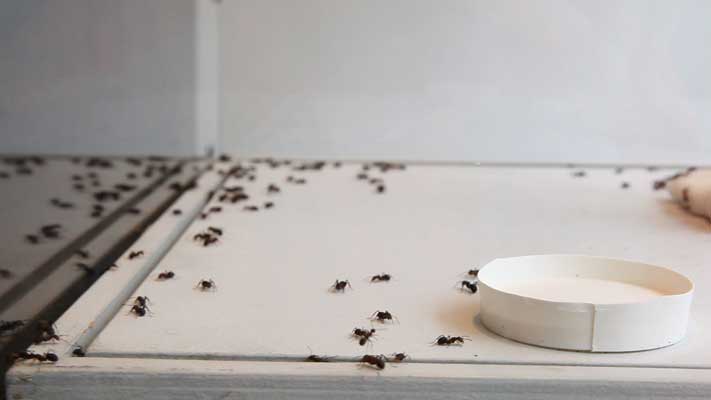 Instant powders and cake mix are not welcome in Café Kubitscheck. Stegbauer says, "The mission of the Café Kubitscheck is we like, we need big fun. The second philosophy is the quality."
Koepf says, "It's not just a cake store, it's more a movement ... He wanted to free the cake. Usually eating a cake on a Sunday is for grandmas, and he wanted to change that, and it worked out pretty well actually."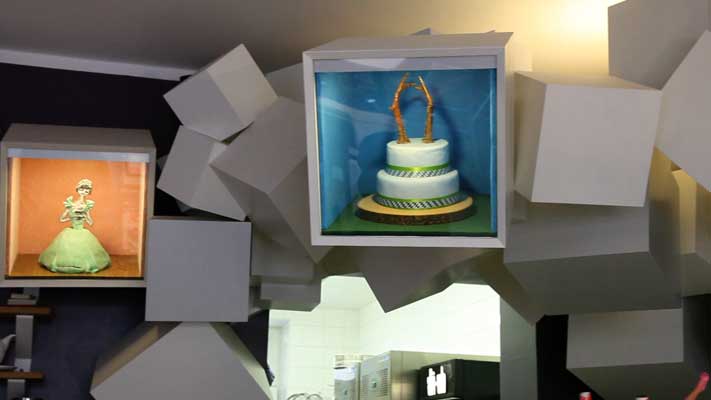 Crane.tv App now available for Nokia devices from the OVI Store
REAL LIFE. REAL NEWS. REAL VOICES.
Help us tell more of the stories that matter from voices that too often remain unheard.