One radio host in New York City recently got schooled by "Orange is the New Black" star Dascha Polanco on the difference between race and ethnicity.
Outcry over Saldana's portrayal of Simone has been constant since her casting was announced in 2012, but it reached a fever pitch when the biopic's trailer, released earlier this month, showed Saldana in blackface. Polanco said she, like many of Simone's fans, had concerns that make up was used to darken Saldana's skin and wished her "OITNB" co-star Uzo Aduba could've played the role instead.
But while discussing if an "African-American" woman should've portrayed Simone, host Angela Yee said, "but then some people will say 'well, Dominican people are also black.'"
"I consider myself an Afro-Latina," Polanco, who is also Dominican, quickly answered. "We're very black."
After Polanco said "Afro-Latina," host Charlamagne Tha God interjected, asking "What's that?" But even after his fellow hosts and the actress explained it was simply a "black Latina," Charlamagne continued expressing confusion about the difference between race and ethnicity.
"I consider myself to be a black woman, and I think a lot of Dominicans should, because from what I see that's what we are," Polanco said.
"But why not be Dominican, though?" Charlamagne asked Polanco.
"I am Dominican," she said. "I say I'm Dominican."
"But you said you consider yourself a black woman, but why not just be Dominican?" he asks again, seemingly unaware that you can also be black and American because one is a race and the other a nationality.
"Because I'm from the Dominican Republic but I am a ... we're talking about where you're from, your country, and you're talking about race/ethnicity, right?" she said. "So I am Afro-Latina."
Before You Go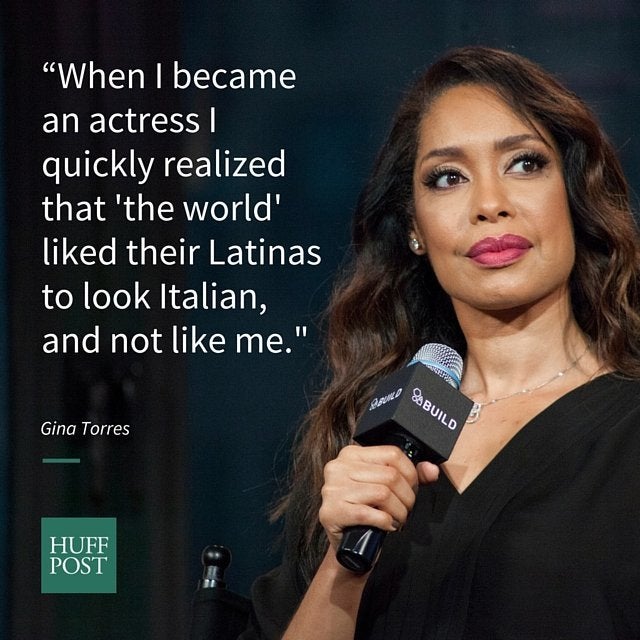 9 Famous Afro-Latinos Open Up About Being Black And Latino
Popular in the Community