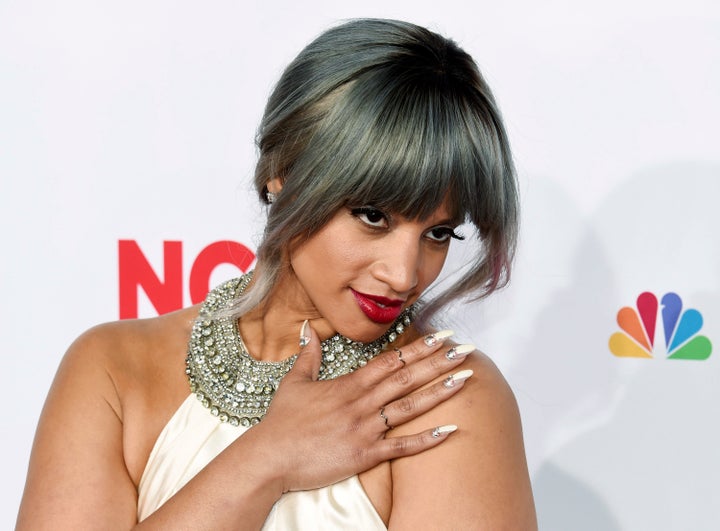 Dascha Polanco is the star of one of the most inclusive TV shows in years, "Orange is the New Black." Each season, the show tells stories that focus on women of different sexual orientations, ethnicities, ages and economic backgrounds. But while the hit Netflix show might seem like a TV utopia of diversity, Polanco believes that Hollywood still has a long way to go when it comes to making room for women like her. 
Polanco spoke candidly in a Vibe interview published on Monday about not being "a size zero," and not fitting into the entertainment world's idea of the perfect lead.  
"I'm not your cookie cutter actress," Polanco said. "I am full of curves, not sample-sized. So the issue with that is a lot of roles are not designed or designated for a Latina. Or a Dominican. Or a woman like me."
For Polanco, it's Hollywood's lack of imagination when it comes to Latina actresses that she finds the most frustrating. Case in point: The Marvel cinematic universe where most of the female leads are white, skinny and conventionally attractive (like Natalie Portman's role as a scientist and love interest in "Thor"). 
"There's never a movie where the superhero falls in love with a curvy Latina! Or a Latina heroine, you know what I mean? I'd love to play her," said Polanco. 
In March, Polanco was vocal about her issues with Zoe Saldana playing Nina Simone in the ill-fated biopic, "Nina." The actress stated on Power 105.1's "The Breakfast Club" that it wasn't just that Saldana wasn't dark enough to play the role, but that her casting went against everything Simone stood for as a black woman and activist.
Hollywood's diversity problem, according to Polanco, boils down to one thing, perception.
"Everyone's perception is different. A white person writing comedy won't be able to portray me as a Dominican," the actress explained.
"They won't know how to culturally connect. They would need a lot of consulting. For me, it's important to not only be an actress, but to write and direct as well. I cannot and will not limit myself."
Indeed, the actress, who also starred in "Joy" last year and recently nabbed the lead in the dark comedy "iCreep," is already in the process of writing her own material, with the hopes of producing and directing one day. Hopefully, in the future, she will be just one of many Latinas creating the sort of content that Hollywood is still struggling to understand. 
Calling all HuffPost superfans!
Sign up for membership to become a founding member and help shape HuffPost's next chapter
BEFORE YOU GO
PHOTO GALLERY
Afro-Latinas Conquering Hollywood! (PHOTOS)