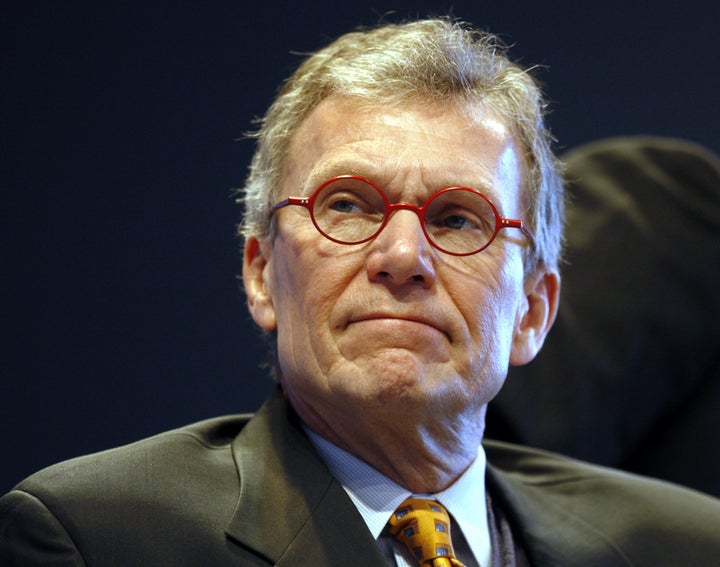 Supporters of health care reform are pinning their hopes for the long-term political viability of the legislation on an otherwise off-the-radar House race in North Dakota.
On Wednesday, former Senate Majority Leader Tom Daschle (D-S.D.) -- one of the architects of the bill that passed Congress last spring -- said that the congressional election he is watching with the most interest is Rep. Earl Pomeroy's effort to hold on to his seat.
"The one that sort of [answers] the how-do-we-win question for me is North Dakota," said Daschle, during an appearance at a breakfast sponsored by his lobbying shop DLA Piper. "Earl Pomeroy, as you may or may not know is running on his vote on health care in the state of North Dakota. And it is a dead-even race. When he started that ad campaign, he was down over ten points. He is now even and he is running on health care. That is intriguing to me. If he wins and he wins over the basis of his campaign over these least couple weeks for his advocacy for health care, it is just going to destroy all the punditry and conventional wisdom about health care and how to position yourself as you go forward."
After the event, Daschle told the Huffington Post he thought that a Pomeroy victory would change the conversation around reform, proving its palatability as a political issue for Democrats.
The comments are hopeful in a sense -- though where Daschle got his polling numbers is not entirely clear. Mainly, however, they are a sobering reflection of how badly the heath care reform act has played out for the party since its passage. Once predicted to elevate the popularity of those who helped pass it by significant margins, the law has been largely abandoned by its one-time backers. That advocates are forced to pin their hopes on a lone lawmaker underscores just how adverse members have been to running for re-election on their votes. Even the Pomeroy campaign admits that they are airing the television ad about health care only because his opponent is using his vote as a cudgel (and distorting the bill in the process).
"It went up late last week. But it is really a response to some attack ads run by our opponent and his arm in Washington D.C.," said Brenden Timpe, a Pomeroy spokesman. "These groups are trying to paint a distorted picture of Earl's record but we wanted to get this up there to make the point that Earl's vote was in consultation with groups in North Dakota... all these groups for who this bill is going to be a life saver."
Calling all HuffPost superfans!
Sign up for membership to become a founding member and help shape HuffPost's next chapter