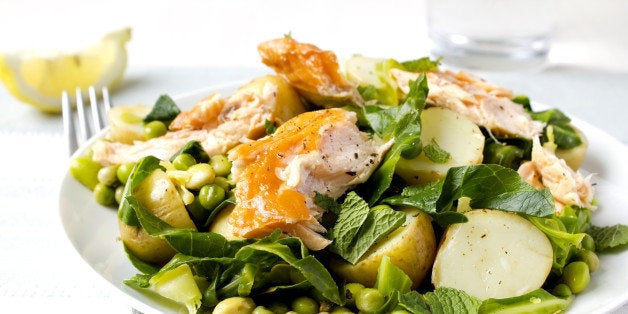 A diet that is already known to effectively lower blood pressure could also be useful in preventing kidney stones, a small new study suggests.
And the Dietary Approaches to Stop Hypertension (DASH) diet could be more effective than the low-oxalate diet used by many to prevent kidney stones, found researchers from the The Hospital for Sick Children in Toronto.
The DASH diet emphasizes eating a diet high in produce and legumes, and low in animal proteins, sweets and refined grains. Meanwhile, a low-oxalate diet emphasizes eating foods low in oxalate, which is a substance found in the most common kind of kidney stone, calcium oxalate kidney stones. Click here for a full list of high-oxalate foods.
For the study, published in the American Journal of Kidney Diseases, researchers had 41 study participants who experienced recurrent kidney stones follow either the DASH diet or a low-oxalate diet for eight weeks.
Those who were assigned to the DASH diet had a 35 percent decreased kidney stone formation risk, on average, while those assigned to the low-oxalate diet had a 14 percent decreased kidney stone formation risk, on average. Risk for stone formation was calculated by measuring risk markers in the urine of the study participants.
"Previous studies have recommended that those with kidney stones follow a low-oxalate diet to reduce one's chances of forming another stone. However, many high oxalate foods are healthful and a low-oxalate diet can be very restrictive," Dr. Kerry Willis, the senior vice president for Scientific Activities at the National Kidney Foundation, said in a statement. "The DASH diet reflects a more balanced diet and as a result may be easier and more realistic to follow long-term."
In addition to eating a diet high in fruits and vegetables, the National Kidney Foundation also recommends drinking lots of fluids -- water, particularly -- to reduce kidney stone risk.