Police in Virginia are searching for a transgender teen who has been missing for more than a week.
Dashad Smith, 19, also known as Sage, Sagey and Unique, was last seen Nov. 20, in the 500 block of West Main Street in Charlottesville. Smith was last seen wearing a black jacket, dark-gray sweatpants, a black scarf and gray boots, police said.
Smith was supposed to meeting a man for a date on the evening she disappeared, her father, Dean Smith, told The Huffington Post.
"I had talked to my son on Nov. 20. I talked to him about 5:00 or 5:30 p.m.," Dean Smith said. "After that he did not answer his phone. His roommate said he was going to meet a guy ... I guess they were going on date or whatever. That's all they have right now. It looks like it's an abduction."
Dashad Smith, who dresses as both a man and a woman, has not contacted her family since she disappeared. She also missed a planned Thanksgiving dinner with her mother, Latasha Grooms.
"He was supposed to come with me, and when I called him the day before Thanksgiving, there was no answer," Grooms told HuffPost. "I kept calling and texting and found out from his roommate that he had not been seen since the previous day."
Grooms added, "He had been excited to come to my new house. He had bragged to his grandmother, father and friends. He could not wait to spend time with me because I have some health issues. He had also not seen his sister for a little while, so he could not wait to come spend Thanksgiving with us."
Charlottesville Police Lt. Ronnie Roberts said his agency has been investigating Dashad Smith's disappearance since Nov. 22, the day she was reported missing.
"Our detectives have been working daily on the case trying to locate Mr. Smith and assist the family," Roberts told HuffPost.
Roberts declined to discuss whether police have questioned the man whom Smith was supposed to meet the day she went missing.
"The detectives have done some interviews, but as to the content of those interviews, it would not be appropriate" to discuss them, he said.
Roberts also said detectives have found no evidence of foul play, which limits the tools at their disposal.
"It's not a criminal case. We have nothing at this point in time that indicates it being a criminal case, which makes it difficult to get warrants and things of that sort, because you have to have a criminal case to go in that direction. There's no evidence that points us in that direction right now," he said.
Dean Smith claims that police are keeping him in the dark about the investigation.
"When the case first started, me and the detective got off on the wrong foot," Smith explained. "I had said some things but that was out of fear, fear of the unknown. So he does not reach out to me like he does the mother."
According to Grooms, it is out of character for Dashad Smith to be out of contact with her family. She has been struggling to find her place, she said.
"He was in the process of deciding what he wanted to do. He was in the stage where he was still trying to find himself," Grooms said. "How he chooses to dress -- a lot of people don't care to hire people that dress like he did, so he struggled with getting and keeping jobs."
Grooms said her family refers to Dashad Smith as a "he" but said her child identifies with both genders.
"His gay community says 'she' but his family still says 'he.' It does not bother him," she said.
DASHAD SMITH PHOTOS: (Story Continues Below)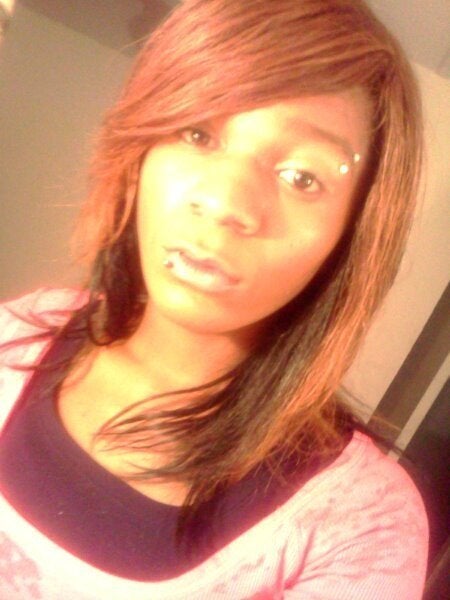 Dashad Sage Smith Missing
Roberts said detectives are hoping to hear from members of the public who have seen or had any recent communication with Smith.
"Hopefully we can locate him and reunite him with his family. That's what we'd like to do," he said.
Grooms is also trying to stay positive.
"It's really hard, but I'm trying my best," she said. "It's the only way I get up every morning."
Smith is 5 feet 8 inches tall, 130 pounds, with black hair and brown eyes. She has a piercing in her left eyebrow.
Anyone who has seen or heard from Smith is asked to call the Charlottesville Police Department at 434-977-9041 or Crimestoppers at 434-977-4000.
Popular in the Community