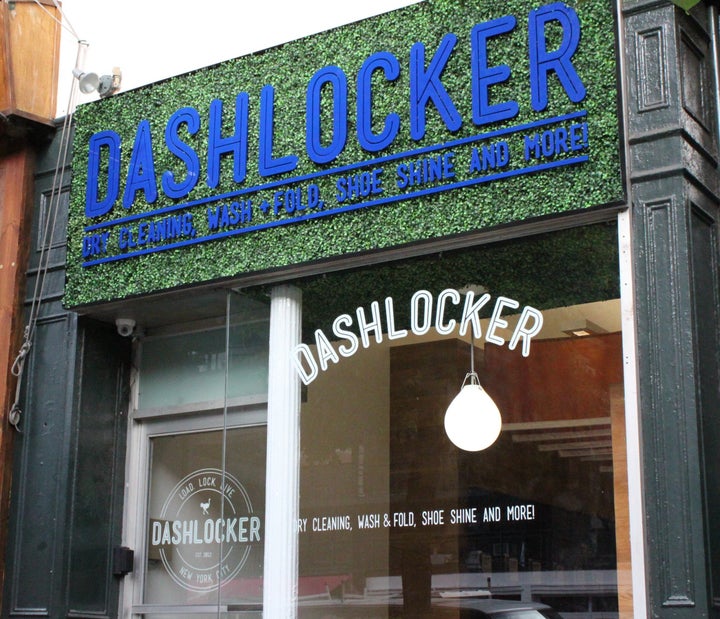 How many times has a dry cleaner disrupted your wardrobe plans?
You leave work at the end of the day and race to the local launderer, only to find that it's closed for the evening, leaving you without a crucial piece of clothing. Face pressed against the window of Jerry's Cleaners, you see your favorite shirt hanging in the back and wish Jerry was there to share in your pain.
Customers deposit their clothes in the company's 4-foot lockers located in a secure storage facility on the Upper East Side of Manhattan. DashLocker is notified when a customer makes a drop-off. The company then retrieves the clothing within 24 hours and, 24 hours or less after that point, DashLocker has the dry-cleaned clothes ready. If laundry is dropped off before 10 p.m., the clean clothes will be ready by the same time the next day. Customers receive a notification about their ready items via email or text message and can pick up the laundry anytime. The startup plans to open three other Manhattan locations by Labor Day.
Hennessy, a banker turned entrepreneur, decided to ditch derivatives for detergent after a friend's father told him why he entered the laundry business: "You make money in your sleep."
Within months of Hennessy's departure from a post at the hedge fund SAC Capital to open a laundromat in East New York, his sister sent him information on a San Francisco-based laundry startup called Laundry Locker, whose technology now powers DashLocker.
Hennessy, 27, pestered the founders of Laundry Locker for nearly a year before they agreed to let him license the software, which automatically pings users when their clothes are ready and sends users digital pins to be used for unlocking the lockers, he said.
With shirts costing $2.25 a piece for a dry cleaning and pants $6, DashLocker has prices on the high end of average New York charges. In addition, the company claims the service is "green," meaning its cleaning technology uses fewer contaminants and emits smaller amounts of greenhouse gases. DashLocker's prices compare favorably to those of other green cleaners, Hennessy said.
After installing storage facilities around the city, Hennessy plans to expand his business into apartment buildings, which could use DashLocker to offer dry-cleaning services without the cost of building a storefront and hiring people.
Popular in the Community