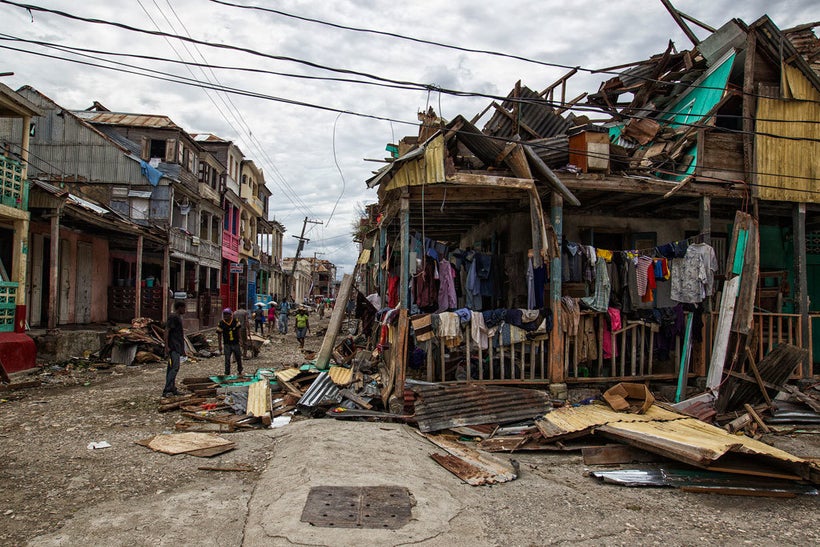 Something exceptional happened in Cancun at the end of May. The community of people around the world devoted to the idea that disasters can be prevented, locked in place measures that will hold governments to account if economic losses from disasters continue to rise, especially in countries which can least afford it.
The Global Platform for Disaster Risk Reduction hosted in Cancun by the Mexican government reaffirmed a deadline of 2020 for all UN Member States to adopt strategies for reducing disaster risk and to establish baseline data against which to measure progress in reducing disaster losses.
Monitoring of initial progress in reducing disaster losses will actually start early next year.
Major world economies like the United States and Japan may be able to manage large-scale disasters such as the California drought or the Great East Japan Earthquake and Tsunami without much visible effect on GDP but it's an entirely different story for low and middle income countries which bear the brunt of climate change and severe weather events.
Since the Global Platform, record rains in Sri Lanka have claimed the lives of at least 200 people and affected 700,000 as mudslides triggered by heavy rains swept away homes built at considerable risk on unstable hillsides. Cyclone Mora has brought devastation to large swathes of Bangladesh.
At the Global Platform we heard from many small island developing states about how they are struggling to meet the basic development needs of their people and pay the bills from recurring extreme weather events in the form of droughts, floods and storms.
The President of Haiti, Mr. Jovenel Moïse, participated in a Leaders' Forum in Cancun which called for a review of all critical infrastructure by 2019 in a bid to reduce existing levels of risk in countries like Haiti which lost the equivalent of 120% of its GDP in the 2010 earthquake and 32% in Hurricane Matthew last October which killed over 600 people and left many destitute and homeless.
Disaster loss data is not an arcane academic pursuit. It is vital to our understanding of disaster risk in a rapidly warming world, in particular for landlocked countries, small islands and least developed countries.
Disasters displaced 22 million people last year. The World Bank estimates they cost the global economy US$ 520 billion annually and throw 26 million people into poverty every year.
A data readiness review undertaken by the UN Office for Disaster Risk Reduction, the first of its kind, has so far received voluntary submissions from 87 countries from across all regions, on their current capability in reporting on disaster losses and establishing baselines for the seven targets in the Sendai Framework.
The survey findings presented at the Global Platform show that data are typically more available to measure physical damage (e.g. the destruction of hospitals and schools) and human impact (e.g. loss of life and numbers of affected people) from disasters, and less available on economic losses, losses of specific assets and infrastructure, cultural heritage and disruptions to basic services.
In view of the integrated nature of reporting for both the Sendai Framework and the Sustainable Development Goals notably on the SDGs for eradicating poverty, climate change, and making cities and communities resilient, these datasets are doubly important.
The study demonstrates overall commitment to reducing disaster risk and to having baselines in place over the next two years which will help guide the national and local strategies for reducing disaster risk.
UNISDR will continue to support countries in developing national disaster loss databases. There are 98 at present and government ownership of these disaster loss databases is key to their viability.
Disaster data are key to improving our understanding of disaster risk and how natural hazards interact with risk drivers such as poverty, unplanned urbanization, loss of eco-systems and weak governance, to drive up those losses.
We have made a good start but there is still much to be done.
*Robert Glasser is the Secretary-General's Special Representative for Disaster Risk Reduction and the head of the UN Office for Disaster Risk Reduction
Calling all HuffPost superfans!
Sign up for membership to become a founding member and help shape HuffPost's next chapter
This post was published on the now-closed HuffPost Contributor platform. Contributors control their own work and posted freely to our site. If you need to flag this entry as abusive,
send us an email
.