Data equals dollars – Know how to spend them
Data is everything and it's made the online world ruthless. Sites of every stripe are desperately trying to make themselves heard and most of them are struggling to keep up amongst thousands of voices.
The most successful teams have adopted the primary characteristic of all leading data driven projects, one that will dominate the industry – data utilization.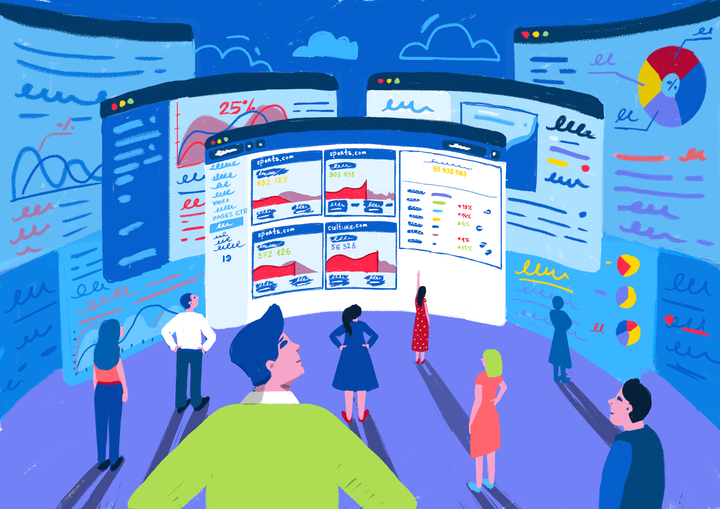 It's a simple concept: Data utilization is the rate at which a team utilizes the data tool it has at its disposal. So if five out of ten editors use one tool, then that team's data utilization rate is 50%.
If team players fully understand the data they work with they'll be more productive and proficient than if they just rely on one team member crunching the numbers.
Utilization = Monetization
E-commerce projects (websites that provide and sell goods and services) reap the rewards of data utilization in several ways.
They gain a better understanding of sales dynamics and page and email optimization. Due to this, conversion rates increase and over-warehousing is minimized.
Marketers too stand to benefit from data utilization as bids or tenders become more cost effective, all they need to do is use data to find the best solution for the optimal value.
It seems simple, doesn't it? However, the vast majority of professionals working online are failing to grasp data utilization. This is going to prove a seriously costly mistake and will irrevocably compromise their competitiveness.
The way to avoid this pitfall is to use a data analytics tool. Thankfully, the market abounds with options you can choose from. Some tools are offered by global giants like Google, others are established names or independent start-ups.
Is your team reaching its full potential?
"Data-driven teams need to be fully utilized to achieve their potential," says Krutko.
He's adamant about the importance of data utilization and its financial benefits as every team member will grow and develop the business with the same understanding as a unit.
"As a result, the cost per person is $500 instead of $100 and the data utilization rate equals 20% . A high result would mean a tool that was being used by at least 80% of the team," says Krutko.
Utilize data to build your dreams
While projects of any size can reap the rewards of becoming data utilized, in particular, companies with ambitious growth plans can feel real benefit. This is especially apparent in emerging markets.
Mike Solo is the managing editor at Genesis Media, a global internet company running media projects on almost every continent. Genesis' projects in Kenya and Nigeria have grown rapidly to become those countries leading news sites, none of which would have been possible without data utilization.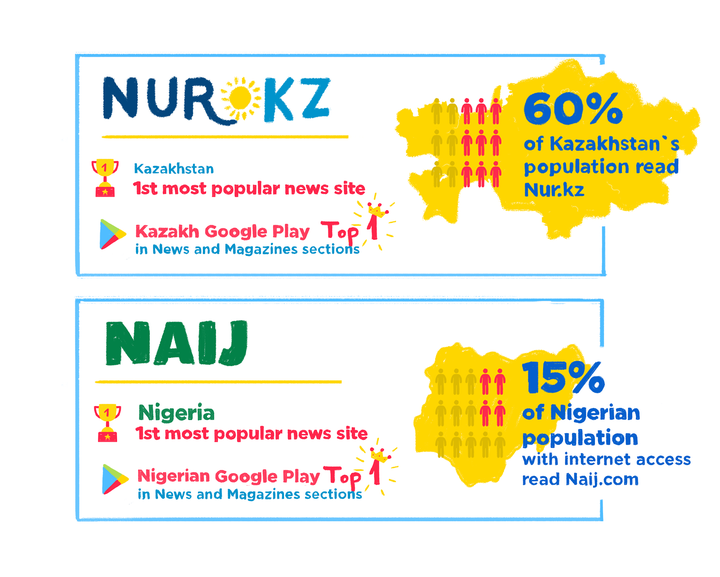 "Data utilization allows our projects to stop operating blindly," Solo says.
"We look into our content, and the 'technical health' of our site constantly, in fact the ability to make data-driven decisions thanks to utilization is priceless."
"As data utilization increases, the discipline and awareness of our editorial staff increases too. Our team members know who is doing what, who are the authors of the most viewed / shared stories, and which topics made it to the bottom part of .io technologies' reports."
Both projects, along with Genesis' sister project in Ghana, consistently maintain a utilization rate of 75%, and as this rate increased across all three projects, the benefits were shared between them.
"Data utilization is based on the same principles across all the projects operated by Genesis Media Emerging Markets," Solo says.
"All the best practices tested and approved on one project are likely to be applied on another one."
Choose the right tool for the right team
Data utilization will define the industry in the same manner monetization and instant articles did. It's a game changer with amazing benefits and you shouldn't get left behind.
You're faced with a plethora of choices when it comes to choosing which analytics tool to use, and ultimately, every professional, every team needs to find their own solution to any issue they face.
Choosing a tool that gives you as much data as possible is a great start, but if you want to truly maximize and utilize your data, make sure you the tool you use is easy to use and has dedicated support on hand when you need it.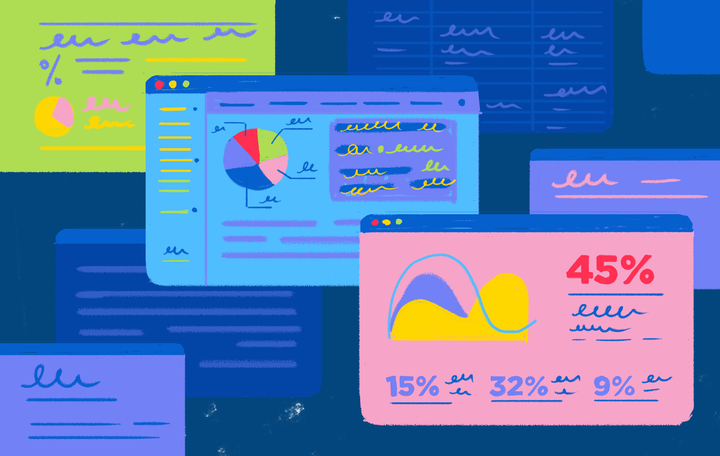 To .io technologies' Krutko, it's clear that teams absolutely must become data utilized to survive.
"If your colleagues don't use data they won't help you to improve your business, on the contrary they will harm it because they'll think everything is under control," he says.
"Usually, nobody wants to use new tools, they don't want to understand them. Data utilization should be solved not by you, but by the system you decide to buy. Your tool shouldn't simply show you the data you need, it should show you how to use it."
"All employees should work to achieve global goals, and you can be sure that your business is working in this way if each employee is involved as much as possible with data." You can't just rely on instinct to survive in an industry dominated by more information than has ever been accumulated in human history. With the right tools, and the right mindset, a data utilized team will make your dreams come true.
Related
Popular in the Community