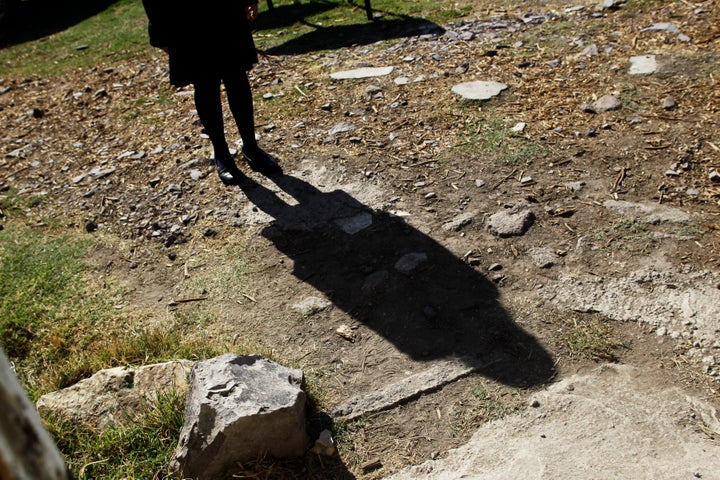 Pauline, 16, couldn't tell you how many men she's had sex with.
After her mother died, Pauline was just 13 and charged with caring for her three younger siblings. She became a prostitute, because she didn't know how else to put food on the table or provide other basics for her family.
While Pauline's story is a common one in certain parts of the world, there isn't much data about this vulnerable demographic. There are statistics that demonstrate how many girls are in school, for example. But there's a glaring lack of information on how many of them have dropped out ― and why ― concluded a new study, "Counting the Invisible Girls," published this month by Plan International.
Why Data On Women And Girls Is Crucial
Without accurate information about the struggles girls face, such as abuse, child marriage, and dropout rates, governments and nonprofit groups can't develop programs that cater to the specific needs of underserved girls. As a result, struggling girls across the globe, have little chance of escaping the problems that prevent them from pursuing an education and becoming economically independent.
"Current data is not telling the full story." -- Emily Courey Pryor, senior director of Data2X"
"If data used for policy-making is incomplete, we have a real challenge. Current data is not telling the full story," Emily Courey Pryor, senior director of Data2X, said at the Social Good Summit in New York City last month. Data2X is a U.N.-led group that works with data collectors and policymakers to identify gender data issues and to help bring about solutions.
Plan International released its report to coincide with a number of major recent events.
Tuesday marks the International Day of the Girl Child, a U.N. awareness day that this year focuses on calling for investment in collecting sex-disaggregated data, or data broken down by sex. Breaking down the data by sex allows researchers to compare issues as they pertain to specific population groups.
"There are glaring gaps in data and knowledge about the specific needs and challenges that girls face," U.N. Women said in a statement. "What gets counted, gets done."
Last month also marked a year since the United Nations adopted its 17 Sustainable Development Goals, which aim to end some of the world's greatest injustices by 2030.
The Information That's Lacking
However, experts say SDG 5 ― which aims to bring about gender equality and women's empowerment ― won't have a chance without improved data. Currently, we don't have data for 80 percent of the indicators for that goal, Phumzile Mlambo-Ngcuka, executive director of U.N. Women, said last month during the United Nations General Assembly.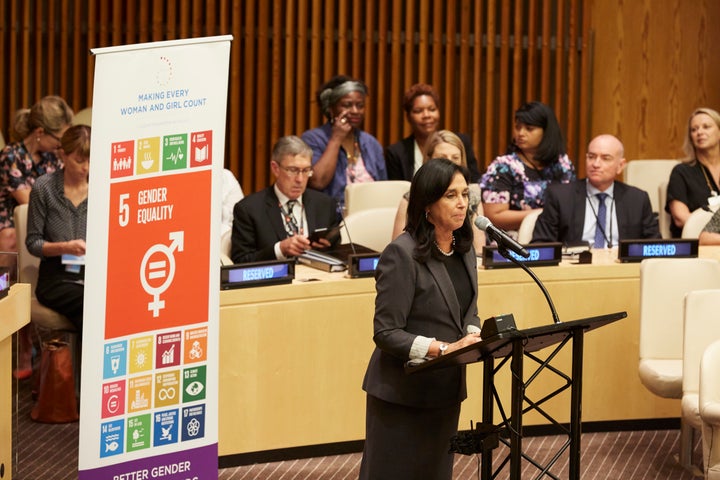 "We have to face a stark reality," Zahra Sethna, editor of the Plan International report, told The Huffington Post. "We don't have the information we need to ensure that no one is left behind, especially girls and women."
Plan International took an in-depth look at the issues 240 girls from Zimbabwe and Nicaragua face. The group interviewed young mothers, married girls, school dropouts, and girls from ethnic minorities, Sethna said. The goal was to demonstrate the pressing need for better figures and for detailed information about how these issues play out.
"Data needs to be presented in context," Sethna said. "Numbers and statistics do not tell the full story."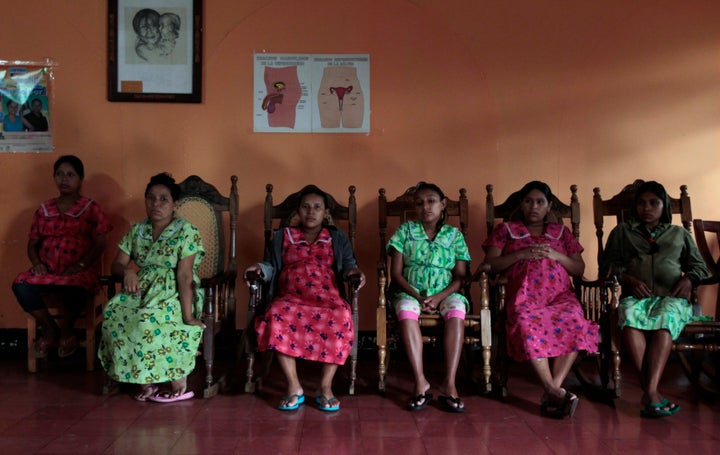 Most official sources, for example, only collect data about girls and women between the ages of 15 and 49. Yet 2 million children are born to girls younger than 15 every year, and little is known about their lives and experiences, according to Plan International.
Violence against girls is another area that requires far better research before it can be properly addressed worldwide.
More than half of all countries report data on intimate partner violence. But variations in quality and definitions make it challenging to compare these results from country to country, according to Plan International.
""My husband takes me for a punching bag each and every day. He gives me hard blows." -- Girl from Silobela, a village in Zimbabwe"
The "large majority" of the girls interviewed by Plan International agreed that those who marry young are more likely to experience violence at home. It's all part of a disheartening cycle underserved girls face.
Girls from poor homes often feel pressure to marry young to alleviate the financial burden on their own families. Getting married young also means dropping out of school, getting pregnant when their bodies aren't necessarily ready and relying on their husbands for everything, which makes it nearly impossible to report abuse.
"My husband takes me for a punching bag each and every day. He gives me hard blows. I am in trouble with this husband of mine," a girl from Silobela, a village in Zimbabwe, told Plan International.
The girl's mother-in-law instructed her to stay silent and told her that this is simply how marriages work.
Of the girls interviewed, 68 percent said women put up with violence to keep the family together.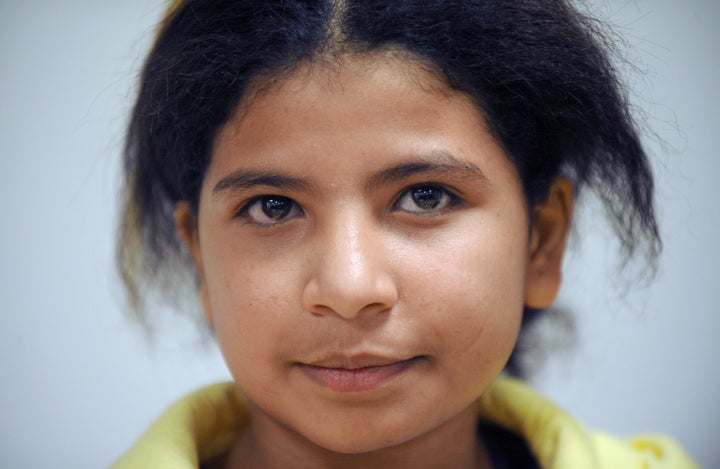 How Data Helps Improve The Lives Of Women And Girls
While data isn't a panacea, it has proven in a number of instances to help marginalized groups.
Until last year, it was legal in Guatemala for a girl to marry at age 14 ― despite the numerous health risks associated with the practice. Young brides are more vulnerable to sexual abuse and more likely to face fatal complications related to pregnancy and childbirth than those who marry later.
To urge lawmakers to raise the minimum age of marriage, Plan International partnered with advocates and civil society groups to launch its "Because I am a Girl" initiative. It analyzed traditional Mayan laws and gathered evidence about the prevalence of child marriage and its impact on children's lives. The group presented the information before Guatemala's Congress and in August of last year, the minimum age for marriage was raised to 18.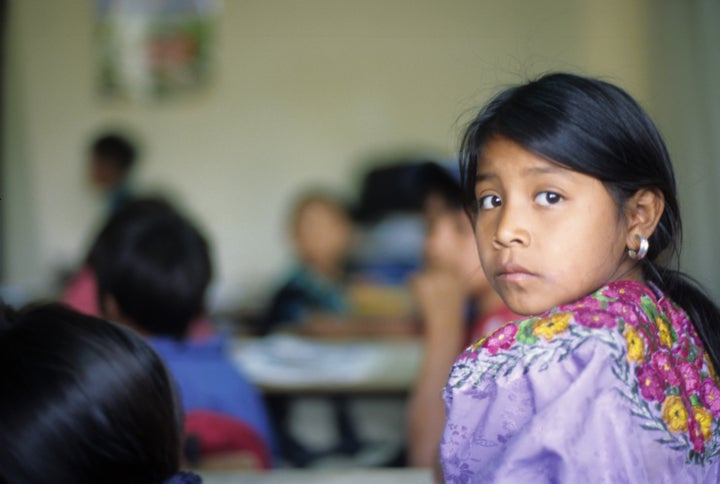 A number of groups are heeding the call to continue to amass better data.
In September, the U.N. women announced "Making Every Woman and Girl Count," a public-private partnership that's working to tackle the data issue. The program was unveiled at the U.N. General Assembly, and is working with the Gates Foundation, Data2X and a number of world leaders.
Plan International, advocacy group Women Deliver and a number of other organizations have launched their own independent initiative to track girls' and women's progress and to hold the U.N. and other governments accountable for the commitments they've made, Sethna said.
"While data alone can't change the world, good gender data and analysis are critical to reaching global goals," Sethna said. "It's easier to ignore a problem when there is little evidence of how deeply it affects people, and much harder to ignore when the facts are right in front of you."
Popular in the Community