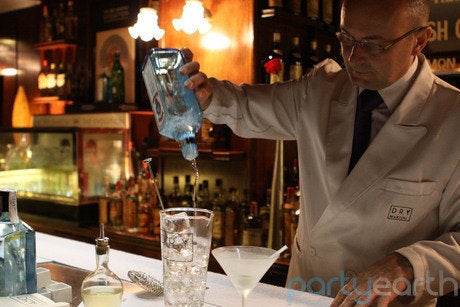 So you took the kids to the National Museum of Art, you made sand castles on the beach and taste tested the tapas, but who ever said just because you're on vacation with the family doesn't mean you can't have a little one-on-one time with the spouse.
And with so many of the things to do in Barcelona encompassed in its vibrant and diverse nightlife, there's never been a better excuse to hit the town for a romantic date. So get ready, because we scoped things out for you and found where to go for a spectacular night unique to the beautiful city of Barcelona.
Call up the baby sitter, it's time to go out.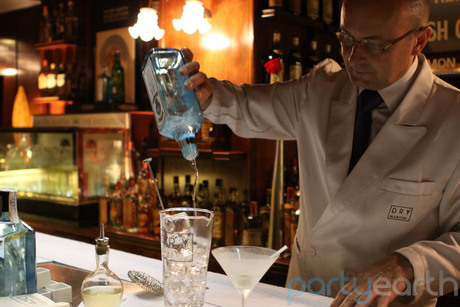 Once the dress is set, the collar straightened, and the compliments said, head to the Dry Martini Bar for pre-dinner drinks. The chic destination is one of the best cocktail bars in Barcelona, and serves up martinis so memorable that you'll be begging the bartenders in white tuxedoes for the recipes. Rich wood walls, framed art deco paintings and dim golden lighting will transport you from the loud streets of the city to a more sophisticated time, where handcrafted drinks are prepared with the upmost care and the clientele prefer conversation to rowdiness. Cozy up in one of the plush leather sofas with your perfectly mixed cocktails and remember what it feels like to relax.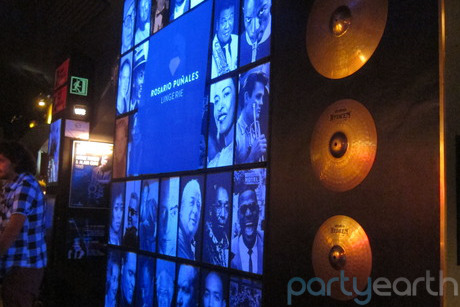 After a couple of cocktails have you giddy, take a step out into the cool night as you walk or cab to Bel-Luna Jazz Club, one of the classiest clubs in Barcelona. Nestled just off of the main plaza of Plaça Catalunya, the upscale jazz venue offers a menu of delectable Spanish cuisine to enjoy while you wait for the bluesy beats of soothing bass and sax to take the stage.
After you've stuffed yourself with your courses, claim a spot on the black couches, order up another glass of wine or try the selection of whiskey and enjoy the show within this cool underground space. Who knows, maybe you'll be standing up and moving to the beats. Nothing sets the mood quite like some smooth jazz!