While unmarried men over the age of, say, 40, aren't looked upon with pity -- as some single women archaically still are -- maybe they should be, suggests a report from WABC in New York on Thursday.
According to the local station, men who've avoided settling down may be less desirable to women than those who have already taken the marital plunge -- then divorced.
I'm typically wary of sweeping generalizations, especially when it comes to telling women what kind of man they should be dating. Though, given how prevalent and accepted divorce is, it makes sense that women today may be less inclined to see a man's previous relationship as cause for concern -- or get turned off by the idea of him having too much "baggage."
In fact, they might even see some perks to dating a divorced man, as 30-year-old Melanie Berliet, who was quoted by ABC News, has experienced firsthand. The divorced man she is currently dating has "learned from mistakes," she says.
Los Angeles-based dating coach Lauren Frances agrees that this is one of the upsides to dating man who has already been married. "Dating a divorcé is like dating a self-walking dog," she says. "There's a kind of sharing that people who have been married have learned how to do, that a serial monogamist or a guy who is chronically single won't learn."
In my opinion, a previously married man certainly has two key qualities that many women look for in their future husband: 1) previous desirability as a marital partner, and 2) a proven capacity for commitment.
"With men over 35 who have never been married, there tends to be more incidence of both commitment issues and other psychological complications that will make it difficult for that man to have or sustain a marriage," says New York-based psychotherapist Michael Batshaw. "Conversely, men who are divorced after 35, were married for some time and seem interested in a long-term relationship are a much better risk as a future husband."
However, Batshaw notes that "there are always outliers." So, while ABC's story asks a catchy question-- Is divorced the new single? -- the argument that a divorcé is a more suitable potential partner than an eternal bachelor isn't so black and white.
There might actually be a significant downside to dating a divorced man, according to Frances: They often don't want to remarry. "They have been in situations in which they have lost a lot of their net worth and are reticent to put themselves in that situation again."
Take actor George Clooney. He's often labeled as a never-to-be-tamed bachelor, but he's actually one of these supposedly desirable divorcés. (He was married to actress Talia Balsam -- who now plays Mona Sterling on "Mad Men" -- from 1989 to 1993. Balsam is now married to actor John Slattery.)
Clooney, while clearly capable of commitment, has in fact vowed to never marry again -- and, so far, he's made good on that promise.
Along with a potential aversion to marry again, there are other drawbacks to dating a divorced man that women should consider.
"Men with children from a first marriage usually don't want more children," Frances says. They can feel really guilty for putting their children through a divorce and "they don't want their children from their first families to feel unwanted." She advises women who want marriage and children to be clear about their romantic goals within the first one or two dates to avoid investing their time -- and their hearts -- in men who don't share their goals.
According to Frances, pitting two types of men against each other based on their life experiences isn't necessarily all that helpful to women, either. "All of this information has to be read with a grain of salt," she says. "There are some universal principles that most people kind of fall into and there are always aberrations and there are always people who are in the fringe who don't behave according to type."
Instead, women need to look at each potential partner on an individual basis, Batshaw says. "Whether he is single or divorced is only one of many criteria that ultimately should be used to determine whether he has the right character traits for a future husband."

Allison Pescosolido, M.A., and Andra Brosh, PhD, founders of Divorce Detox, a full-service center and program for separation and divorce, said via e-mail: "An ideal partner, single or divorced, is a mature adult that has taken the time to become a complete, well-rounded individual," they say. "Divorced men have the benefit of gaining relationship experience that can help them in the future. Single men who have overcome hardships are preferable to single men with little life experience."
Ultimately, Frances believes that, while potential partners can be categorized in many ways, from her experience there are really only two kinds of men in the world: "those who get pleasure and self-esteem from making women happy and those who get pleasure and self-esteem from making themselves happy."
Women who find the former, she says, will be happy for life -- no matter what the guy's previous life experience was.
Click through the slideshow below to see celebs who bounced back better than ever post-divorce.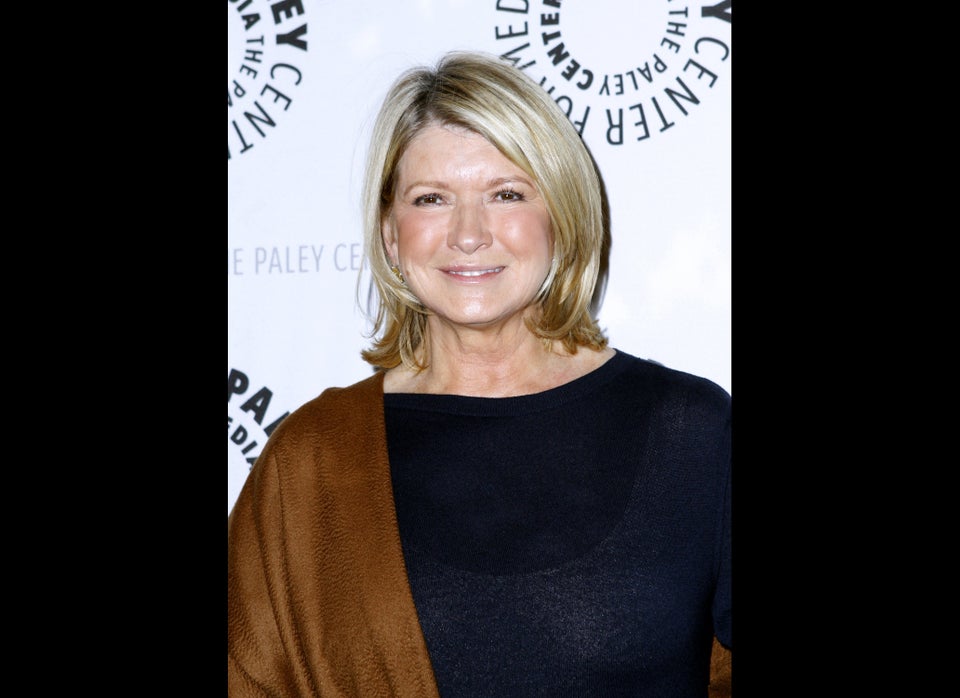 Related