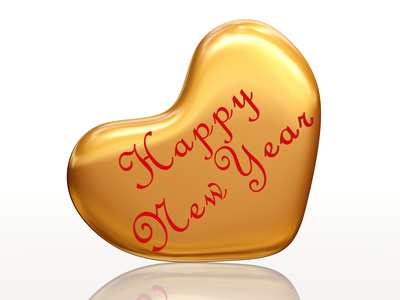 Happy New Year and welcome to 2010.
For those who have the tradition of making New Year's resolutions, I have some dating advice to add to your list.
Bah humbug? No, not really. I met several singles over the holidays who dreaded this time of the year and were happy for a chance at a new beginning. January is the single largest month for new subscriptions to online dating services. When they discussed their frustrations with online dating, I asked why it wasn't working for them.
Their number one reason was FEAR. Yes, fear. Fear has caused many singles to lie about their age to fit into a search. This isn't new. So, when a 59 year old fairly attractive male told me he said he was 55 in his profile and he wasn't planning on changing that number, I asked him, "Will you still be 55 when you are 60?" He had to think about the answer.
Most of us look in the mirror and think we look younger than we are. We see photos on Facebook from high school and college friends and they always appear older than us, or at least we think so.
I continued my discussion with the almost 60-year old man. He was concerned that only older women would write to him. Maybe some will. When I convinced him that he didn't have to go out with every woman who wrote to him, especially those that didn't fit into his search, he eased up for a minute. When I was positive that he wasn't going to tell the truth about his age, I asked him how he'd feel if a woman lied about her age and said she was 5-10 years younger. Although it's a common trend in cyberdating, he said it's a turn-off to him.
Finally, I asked him to make a New Year's resolution to update his profile. He was not going to say he was 59 as fear of turning 60 made him panic. He did reluctantly agree to adding a "disclaimer" in his profile saying that he was really 59 but looked and felt much younger and wanted to fit into a search. I asked him to be honest about his age. He said he'd try it. After all, he hadn't been successful in lying on his online dating profile in the 3 years he has been on multiple Internet dating sites.
It's a New Year. 2009 was difficult for many with the economic turbulence. The desire for singles to couple-up is at an all time high. Wouldn't you want someone to be honest with you from the beginning? New Year's resolutions. Who needs them? We all do, if we want 2010 to be better than 2009.
Make it your New Year's resolution to live your life with authenticity -Online, offline, and where ever you may roam.