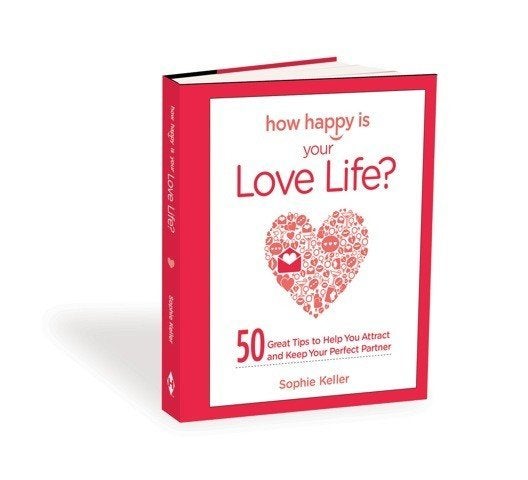 So you are single and have lots of time on your hands to do what you want to do. Take my advice -- don't waste it. What are the things that you have always wanted to do but either haven't had the time to do or have even been scared to do? This is the time to do those things, before you get into another relationship and have less time for yourself again. Write down a list of activities and then choose one and dare to be a beginner again, whether it's learning to swim, improving your cooking, learning to ride a horse, taking surfing lessons or a design course. Go and do it.
In between each of my relationships I would fit in so many different activities and hobbies, and then, when I was in a serious relationship and had less time, I would cut back, because I would spend more time with my boyfriend at the time. But the great thing about being so busy is that I never wasted any time and knew that all these classes and hobbies not only helped me to meet lots of new people but also made me a more interesting and diverse person.
Here is a list of a few of the things that I did in between my relationships: I trained to become a practitioner of feng shui, a professional astrologer and a yoga teacher. I learned to read tarot cards and do hand analysis. (I'm not very good at the latter!) I took a course in directing and wrote two stage plays. Then I trained as a hypnotist, and for years I studied neurolinguistic programming. I could actually go on, as the list is quite extensive, but you get the idea. Carpe diem!
Time is too precious to waste, and adding to your abilities and interests makes you a much more fascinating person. It shows how you are passionate about life and what it has to offer and that you are hungry to learn and to better yourself. Even if the other person doesn't have the same hobbies or interests as you, your desire to delve into new experiences shows that you have an interesting, multidimensional personality.
So choose something that you have always wanted to do and go for it!
REAL LIFE. REAL NEWS. REAL VOICES.
Help us tell more of the stories that matter from voices that too often remain unheard.