Trend 1: Losing That Spark
One of the scariest things about dating, especially after 50, is having to worry about how members of the opposite sex will perceive you, especially when you're comparing yourself to the person you were when you were 20.
Thankfully, you aren't going to be dating a 20-year-old man. It's more likely you'll be dating someone closer to your age who, like you, is worried he may not measure up.
One of the greatest gifts you as a single, mature woman can give yourself is to find passion in your life again. Whether it's a new hobby, your grandchildren or your home or job, finding your passion will absolutely light you up.
It's your excitement and your joy about life that makes you the most appealing to the men you want to meet.

Trend 2: Dating An Alpha Male As An Alpha Female
The Alpha in a relationship wants to be respected and the Beta wants to be cherished. There can be only one of each in your relationship. Why? Imagine two Alphas living together. This would create a competitive game about who is in charge that no one could win.
And two Betas? No one is taking charge, so nothing gets done. Your job is figuring out who you are. Once you do, you'll be able to determine who the best man will be for you.
Trend 3: Dating The Same Type Of Man Over And Over Again
You probably have a certain type of man you like dating. And you date him not because he's the right man for you but because "his type" probably feels the most comfortable and safe for you.
Take a look at all the men you've dated and been in relationships with along with why you were attracted to them and why you broke up in each case. Doing this little exercise will help you find the clues for who is and isn't your best type when it comes to finding the right man to share your life with.
The bonus of doing this is that once you stop limiting which types of men you will and won't date, the possibilities open up and you have more available men to date than you previously thought possible.
Trend 4: Choosing A Man Based Solely On A List Of Qualities
It's likely you have this imaginary list in your head of what a man must have to be the right one for you. You may be looking for qualities like body types, levels of fitness, specific jobs and salary requirements, just to name a few.
Yet a man may have every quality on your list and still be wrong for you. What you really want is to get a clear vision of how you want to feel around the man in your life. He may be the greatest thing since sliced bread but if you don't feel good around him, you don't belong in a relationship with him.
Trend 5: Not Having A Plan In Place For Meeting 'The One'
Now that you have a better idea of who you want to share your life with, you'll want to have a plan in place for how you're going to meet that person. As a smart woman, you wouldn't start a major project at work or in your home without a plan in place, and dating is no different.
Do you want to meet him in the real world? If so, you need to figure out where over 50's singles congregate in your area, whether it's classes, meet-ups, dog parks or local bars.
Online dating is another option and there are plenty of sites to explore that cater to people over 50. Almost every site allows you to browse profiles for free. This will give you an idea of who is on each site and which one is a good fit for you.
Also, it's a good idea to learn how to flirt with men both online and in the real world so that you know how to attract him once you see a man you are interested in meeting.
Let me know in the comments how these trends have been affecting your ability to meet quality men.
Lisa Copeland is the Dating Coach who makes over 50's dating fun and easy. Learn more about mature dating at www.FindAQualityMan.com.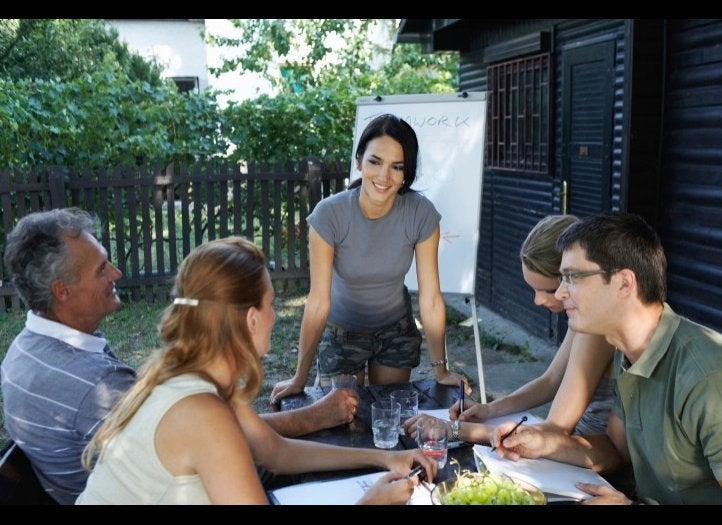 Where To Meet Singles Over 50
Popular in the Community