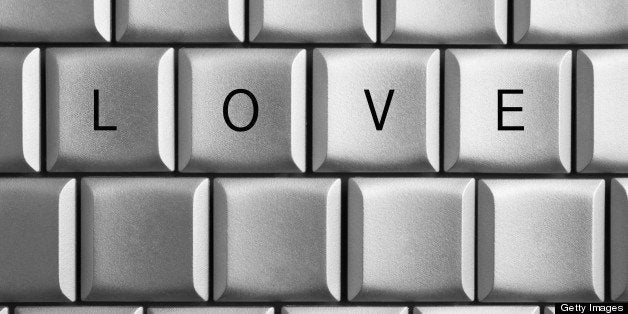 After waking up next to the same person for years, finding yourself alone in the mornings can be a tough wake-up call for those recently divorced. And if you're adding the pressure of dating again, it's no wonder you feel more than just a little panicked! However, reentering the dating scene after a divorce doesn't have to be a recipe for a nervous breakdown -- especially if your first step back into the dating world is through online dating.
Many newly single daters say they chose niche, faith-based online dating sites like JDate.com and ChristianMingle.com because these online communities allow singles a greater chance to find love with a like-minded match who shares the same faith and values. Finding common ground with a match at the outset can cut out potential dealbreakers and set the foundation for a healthy, meaningful relationship.
If you're newly single, or just finally ready to date again, here are five need-to-know tips as you reenter the dating world:
Dating can be tough if you are recently divorced or widowed. Before you agree to a date, be sure you are ready to meet other singles and are interested in the possibility of a new relationship. Dating should be fun and exciting, but you need to be in a positive mindset to fully enjoy meeting someone new.
By now, you definitely know what you like and dislike when it comes to a mate, but that doesn't mean life can't surprise you every now and then. Don't limit yourself by only looking for cat owners or someone with a master's degree. Instead, make a list of your most important qualities in a match and then leave room for flexibility.
Don't waste your time comparing yourself to those around you. By analyzing the married people in your life, you'll just make yourself feel even worse about your own failed marriage. Just be you and allow any new relationships to unfold naturally, without comparing yourself to anyone else.
Whether you are meeting people online or offline, safety needs to be a priority. When you decide to meet someone new for a date, pick a public place and provide your own transportation to and from the location. And before going out on a date, always tell a friends or family member where you are going and then check in with them when you head back home.
5. Get Your Friends Involved
Your friends will be your biggest cheerleaders as you get back into the dating game. Use them for support and ask for help when you need it. If you're trying online dating for the first time, consider seeking help from your friends, brothers, sisters, or even your kids (if they are old enough and support your new attempt at dating) when you set up an online profile. Your friends and family will serve as great proofreaders for your profile and can help you pick the best pictures of yourself to show the real you!
These five tips will help you avoid any dating disasters, drama or disappointments. Dating may be stressful at times, but the fun should outweigh the anxiety. Savor the feeling during that first flirtation and let yourself get giddy after an initial phone call. There will be a few dates that don't end well, but you will likely meet some great people as well. Just remember to enjoy yourself no matter what and to surround yourself with positive people when you need a little emotional support.