When I hit 18 years old, I suddenly slimmed down to a size six. I have no clue how it happened. My exercise consisted of walking to the bus stop to catch public transportation to get to my classes in college. The only thing I could think of was that living in Atlanta, I did not have access to my weekly Friday cheeseburger subs and shrimp baskets like I did growing up in Baltimore, MD.
I had a flat stomach, curvy hips, I lived in crop tops and I always wore the short skirt. I met the man that would be my husband when I was almost 20 years old. We stayed together until recently things ended and we decided to go our separate ways. It was the first time that I realized that I'd been with the same person for half of my life.
That is a lifetime, but things change and such is life. I'm actually happy to be making those changes. But now I have my girlfriends in my ear, encouraging me to start dating. I'm only 37 and obviously dating is the next step. Isn't it?
The thought is terrifying. Being with the same person for so long creates both comfort and dysfunction. Who would put up with my introverted extrovert ways? Who would bring me my Starbucks lattes in the morning before I woke up? And most importantly, would another man be okay with the fact that I no longer had that svelte body of a 19 year old?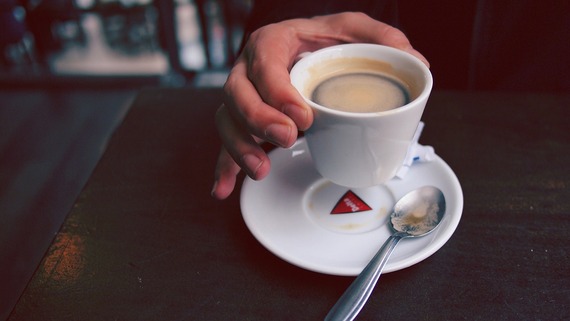 Eighteen years and two kids later, I was no longer that tiny girl that wore midriff tops and short skirts. I'd settled into suburban mom life and preferred to run errands in a tank top and yoga pants. And the man that had helped me create those children told me over and over that I looked much better with a little weight on me and that the curvy hips suited me just fine.
But what would another man think?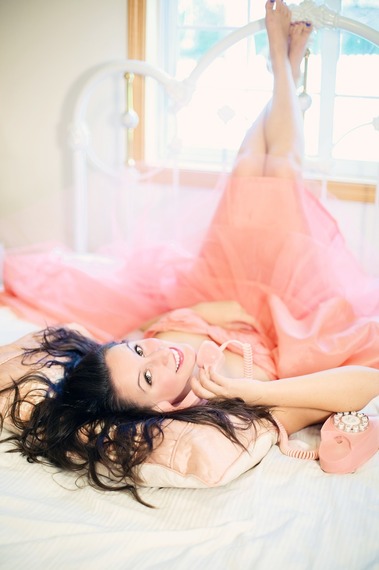 The conversation came up when I was talking to a girlfriend of mine. She assured me that most men don't care about that sort of thing and that if he cares enough about you, that wouldn't matter. In a day and age of Instagram models and a standard of beauty that is impossible to attain because of filters and tons of makeup, I thought that it would be the total opposite.
Truth is, I had not known myself outside of this relationship and that was scary. The thought of dating and having to get to know someone else made me apprehensive about the entire subject, but it's something that I'm buying in to more and more each day.
And I'm totally finding that men don't care about those imperfections that us women dwell on. Confidence is the key.
I'm not sure if I'm going to be swiping right, I prefer meeting up to be more organic. But I am more open because it's time. And at 37, I haven't lost that "thing" that I had as a 19 year old. Of course I don't wear the crop tops, but my legs still look good in a short skirt and heels.