I've noticed that a side effect of dating in midlife, particularly post-kids, far too often involves shining a flashlight on all of my perceived personality deficits and physical flaws. When I'm not dating or in a relationship I tend to be just fine with the fact that I'm not a big party person, that I have no legitimate hobbies, that I'm not very outdoorsy (my favorite outdoor activity is coming back inside), that I've never run a marathon, or that my chin is too small. Yet get me out on a first or second date, and suddenly I find myself fretting about every little shortcoming. I really should socialize more, read more, paint more, hike more, ski more, run more, bungee jump more, and really, how much could a chin implant cost?
I'm not sure why, but for some reason dating seems to evoke feelings I thought I'd parted ways with in middle school; that in some indiscernible way, I just don't measure up, I'm less than, I'm "other than."
Last year when I first started online dating with the serious intention of snagging a boyfriend, I had a series of really great first dates, but no second ones. I found this rather unsettling and wondered whether there was something perhaps undesirable about me that was causing this trend. This was before I developed my "online dating/car shopping" comparison theory, where online dating can create a disincentive to settling down with one person, since there's always a newer, shinier model rolling onto the lot. So I called a good friend, whom I've known since high school, and who knows me better than almost anyone else in the world, and asked for her opinion. "Tell me the truth, it is me? Maybe it's me. What's wrong with me? I think it must be me. Is it me?" She assured me that it was most certainly not me, and that she'd had similar experiences with online dating.
Why does dating seem to elicit these middle-school-spawned feelings of being different, less than, or "other than," where unreasonable self-scrutiny so quickly evolves into the slippery slope of thinking if I just had, were, could, was, wasn't...then life would be just grand?
I have a laundry list of rather trivial self-perceived flaws that when I'm in a certain state of mind (or dating) can plummet me into this world of "other than." For instance, I hate my overly muscular calves, which is particularly inconvenient since I absolutely love boots. Yet, despite my love of boots, I can rarely find a pair that fit me (with the exception of wide-calf, stretchy or ankle boots) because my calves are too big. This state of affairs is made even more inconvenient since boots are a staple of every woman's wardrobe in cities with cold-weather climates, such as Chicago.
After getting off the phone with my friend I decided I needed some fresh air to lift me out of my sour mood, so I headed out into the wintery streets of Chicago for some mood-altering shopping (hey, maybe if I was lucky, I could even find a pair of cute boots to wear on my next first date). As I was slipping and sliding down Michigan Avenue in my snow-caked-no-tread-UGG-sweater-boots I pointed my head at a slight downward angle to minimize the snow accumulation on my face, which provided me with a view of every single woman's calves walking within an impressively broad circumferential range. And what I saw only deepened my state of despair -- everywhere I looked, and I mean everywhere, I saw tiny, little, petite calves sporting very cute tiny, little petite boots.
Now, in a city of 2.7 million people one would think there would be at least one other woman in sweater boots. Just one! Not so, as everywhere I looked I saw woman after woman (after woman) wearing beyond cute fur-topped knee-high snow boots, chunky-wedge over-the-knee thigh boots, knee-high pencil-thin shearling boots, and my all-time favorite, two-toned-upper-leather riding boots.
On most days I really don't care about the size of my calves -- what kind of person would I be if I did? We live in a world of ISIS and Ebola, after all, and certainly I am not so superficial as to concern myself with the pettiness of not being able to squeeze my overly-muscular calves into a cute pair of Hunter rubber rain boots. Well, apparently I am because truth be told, regardless of the superficiality of it all, sometimes I am bothered that I can't wear normal boots, and for whatever reason, when I'm in dating mode, it bothers me a lot.
After I got home from my walk I took a deep breath, peeled off my stretchy sweater boots, and curled up on the couch to meditate with a hot cup of tea (or vodka, I can't remember). Why was I suddenly over-focusing on something so seemingly trivial as the size of my calves? I have generally high self-esteem so why was I allowing something so minor to influence my universal self-perception and perceived desirability?
After some time, I realized that it really wasn't about boots (it never is). Rather, it was about feeling different, and not in a good way. On that day it may have been my calves that served as a portal through which all of my "other-ness" manifested, but on another day it could just as easily been something else. And for whatever reason dating in my 50s seems to have amplified these negative feelings.
I know I'm not the only one who feels this way, as I've talked to many people, especially women just like me -- 50-something, empty-nested, divorced, and dating for the first time in years, who have admitted to similar feelings. They over-focus on one trait, one characteristic, one mistake, one perceived physical flaw, as evidence that they don't quite measure up, don't quite belong, don't quite deserve, are "other than," and if this one trait, characteristic, mistake or flaw could just be fixed (or even well hidden), then their desirability would increase, and life would be just grand.
Well, I'm sorry my friends (and myself), but that's just not the way life works. As soon as one perceived flaw is fixed (or hidden), up pops another one. So I think it's time that we stop this crazy habit of selective abstraction, over-exaggeration, and self-deprecation. In fact, I think we have it all wrong -- maybe, rather than judging ourselves according to some arbitrary list of idealized characteristics, we should start seeing self-acceptance as a pre-cursor to every good thing this world has to offer, including a healthy and loving relationship. Maybe before we can find the love we seek from others, we need to practice loving ourselves first, by no longer allowing our perceived flaws and differences to make us feel undesirable, plummeting us into that world of "other than," and instead see them as examples of our wonderful and treasured uniqueness.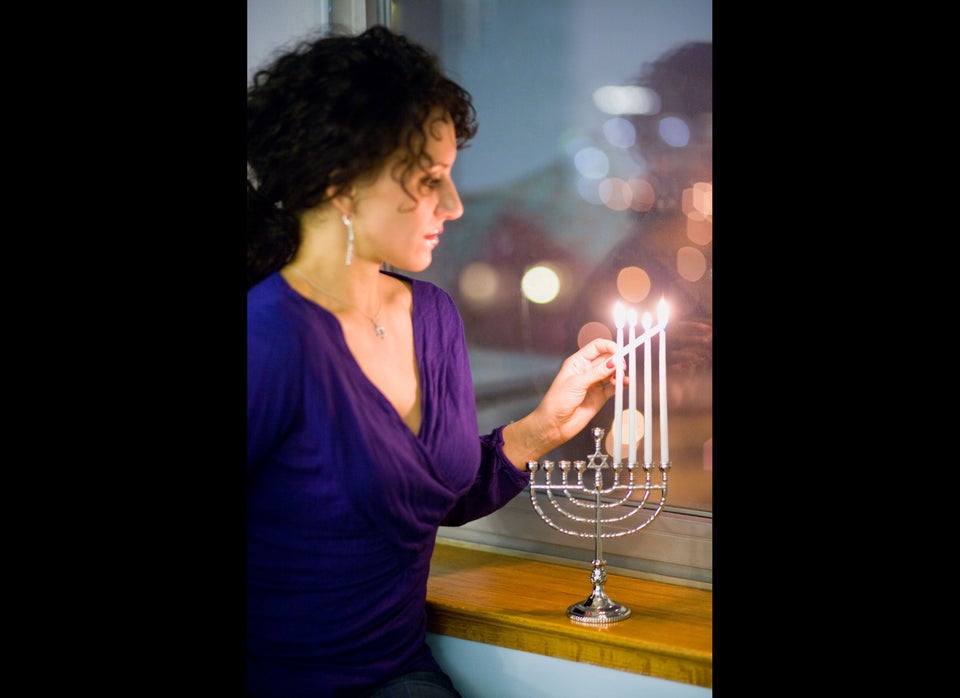 Survey On Post 50s Dating Issues