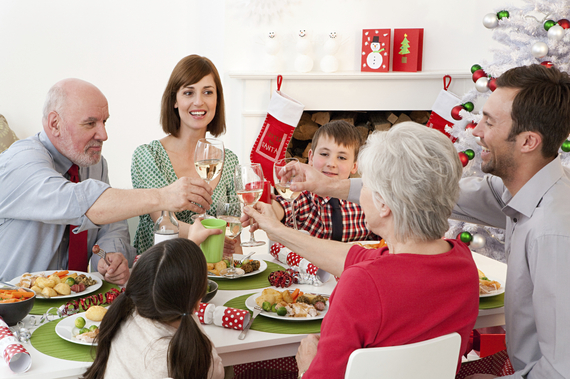 Three weeks before Christmas, I met my new boyfriend's family in Sonoma. At the time, I was 61 and he was 66 years old.
As we approached the café, I saw his sister. She sat rigid on a stool, arms and legs crossed, scrutinizing me. Right before we walked up to her, my date warned, "My sister can be a little abrupt."
Before I could say hello, she said, "Are you from San Francisco? Because if you are, you need to know that no one dresses like that around here for the holidays, and we're not impressed."
I wore knee-high boots, a black skirt, black blouse and colorful scarf -- nothing risqué. I uttered a profound, "Umm, OK."
It's different when you meet his or her family when you're over 50. Family rules and rituals have been set in stone and many adult children and the siblings of your new significant other may resent change.
They can be overprotective, even jealous. They can play the comparison game, with comments that could insult the hair off a gorilla. I'm 5'9" and I was told by my date's cousin, "You sure are a big one! Hell of a change for what we seen him with before."
Not all families are so rude. My friend Suze was welcomed with a rose by her boyfriend's sister. My buddy Joseph was invited to play with his girlfriend's grandchildren.
Whatever you do, rule number one is to keep your sense of humor.
Before your adventure with the new relations, watch this trailer from the Ben Stiller movie, "Meet the Parents." After that, your journey will be a walk in the park!
Now, you're ready to go. They will react in one of two ways. You will either be made to feel like Scarlet O'Hara when she wears a blazing-red dress to a party.
Or they'll welcome you with open arms and be sad when you leave, like at the end of the movie, "ET."
Either way, here are 10 rules to follow to keep awkward family holiday meet-and-greet moments to a minimum:
Lighten up. Expect that a few "memorable" moments will happen. Remember, he (or she) will get his turn when meeting your family.
Talk to him about your concerns before you go. If your relationship can't withstand that discussion, you may not be ready to meet the clan.
Don't compete with his family for attention. Take a back seat and let them laugh at family stories without trying to get an explanation.
You can't fill the ex's shoes. Don't act like it. Don't try to play that role. Think of yourself as a good friend of his for now.
Adult children may resent you at first even if they don't show it. Back off from comments about your future with him. Let them know that you're not out to steal their dad, mom, brother or sister.
Accept that some adult children will never warm up to you and may discourage their parent from dating you. Let it go. It's their issue, not yours.
Don't take it personally when you get quizzed, when you are left out of the discussion, or when there is no gift for you. This is awkward for them, too.
Take a hostess gift. Spend no more than30. Candy or flowers are always winners. Check for allergies before you go!
Keep public displays of affection to a minimum. Be discreet about your feelings and discourage him from fawning all over you.
Have fun. Can that really happen? Yes, it can. It's the holidays and they're including you in the festivities. Decide that you'll enjoy yourself--your brain believes everything you tell it.
Good luck and please report any joyous, awkward and/or disastrous events in the comments below.
Each of my weekly HuffPost blogs this month will feature how to keep yourself happy, positive, and moving forward in spite of the frenetic holiday pace. Tune in next week!
Need private coaching? A discounted private coaching rate for the holidays is available for HUFFPO readers only. $99 for one hour of coaching! Click here and enter this promotional code: Special99.
Give the gift of hope and joy to a friend (or yourself!) who needs a little boost. Go here for my 30-day audio download of inspirational (and often funny) four-minute messages to Love your Life Now, no matter what!
Register for my once a month inspiration! Click here to register for free!
As always, you're invited to visit my website for community, fun upcoming events, and special offers: www.katherineforsythe.com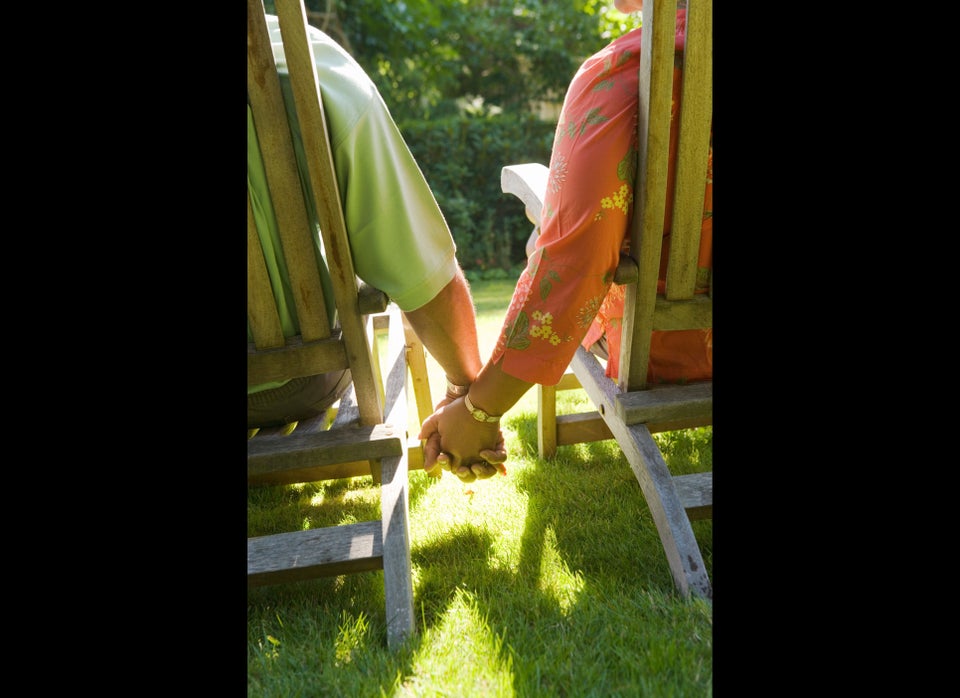 How To Tell Your Adult Kids You're Dating Again
Related
Popular in the Community