Highly segmented dating services and approaches to dating are on the rise. While race and religion-based segmentation have been around for years, new to the scene are income-based dating services. Some take a more nuanced approached (The League: dating for Ivy league graduates) while others are upfront about their matchmaking strategy (Luxy: dating for millionaires). Before you unleash the snark, there may be some reasoning, and research, behind approaching dating in an income-focused way. Read on to see why income just may be a valid indicator of long-term relationship potential.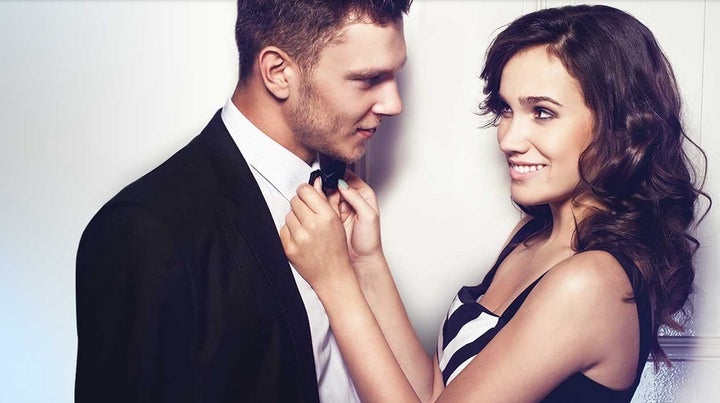 Correlation Between Money, Happiness, and Marital Success
It is said money doesn't buy happiness, but it does result in experiencing happiness. Whether dating apps like Luxy aim to connect mutually wealthy singles or less-wealthy singles with millionaires, having ample money in the bank does indicate a greater shot at happiness (or at least less stress, which often leads to relationship problems). Economists Case Western University were able to prove that increased household earnings caused improved emotional well-being. In fact, one of the most common topics that couples fight about is money! No money problems, presumably fewer problems period.
Higher levels of income also correlate with greater marital success, likely for the same reasons higher levels of income result in greater happiness. A study by the American Institute of CPAs found that money was the most topic married or cohabiting couples fought about.
Money is already an important factor in many marriage proposals. Over 75% of women in a ForbesWoman survey said they would turn down a marriage proposal from a man who is unemployed.
On a less scientific note- Buzzfeed writer Anne Peterson developed a test of her own to identify unconscious biases of dating app users based on race, religion, and class. Ms. Peterson found that class divisions were far more present and insidious than anything to do with race or religion — suggesting that Luxy might be tapping into the one factor everyone is most concerned with anyway.
One's culture is primarily shaped by their economic status. While there are many diverse categories, the way in which culture is experienced is dependent upon the means of the family. Economic standing or class also strongly influences one's value system. Not only are couples of similar economic background more likely to be similar to each other, they're also more likely to be compatible with each other's extended networks, such as friends and family. If you want your mate to get along with your family, similar socioeconomic backgrounds will make this more likely.
Numerous studies have also demonstrated that child's socioeconomic status, is one of the most robust predictors of their later academic success, high school graduation, and lifelong earning potential. All of these things equate attainment of what society defines as "success". Jesse Streib's book, The Power of the Past: Understanding Cross-Class Marriages, noted that economic status profoundly shaped the personalities of all the study's participants. Economic upbringing impacted the way they ordered and managed their lives- from work style, approaches towards housework and leisure time, cleanliness, parenting tactics, to dealing with emotions and problem-solving.
Neil Clark Warren, founder of eHarmony.com famously proclaimed, "A couple needs to be within one standard deviation of each other in intelligence (10 points in either direction)". Intelligence strongly correlates with income, which is certainly a key underlying component of dating service The League.
Different Dating Strategy
Research suggests that dating preferences and strategies may differ between those of average means and those in the upper or wealthy class. Dating apps focused on one particular socioeconomic level, wealthy, enable participants to refine their strategy and be more successful in their quest for a mate.
While the general population tends to prefer skinny or "fit" women, Luxy found that it's elite app users preferred "curvy" women- 56% of users listed this as their top body-type preference. With this intel, female Luxy users may opt for a different set of photos for their profile or may find themselves using the app with greater confidence knowing that their body-type is particularly appreciated within the Luxy dating pool.
Using eye-tracking technology, Tobii Technology found that men on Match.com and eharmony.com spend 65% more time reviewing photos in online dating profiles than women users do. Meanwhile, over 50% of Luxy users reported that they equally judge profiles based on both the photograph and the content of profiles. A witty profile would be more appreciated by the wealthy community of Luxy than out in the general online dating community.
Related
Popular in the Community