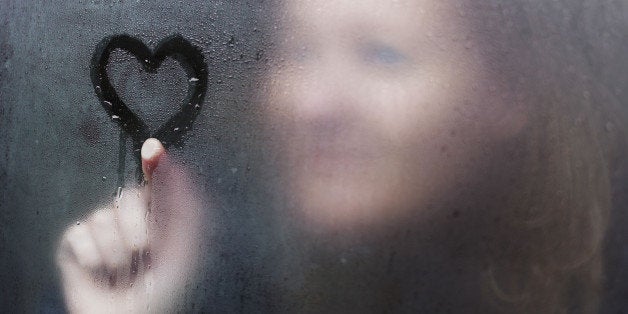 When it rains in Los Angeles, it's a hard news story, especially with the current drought conditions.
Grab your umbrellas and galoshes. It's expected to rain during six of the next 10 days in the 'City of Angels.'
Now, we'll finally have the much-needed rain to fill our empty reservoirs and drop a ton of snow on the mountains to keep the ski resorts flourishing on the West Coast.

The phenomenon in Los Angeles when it rains has always mystified me.
Golf games are canceled, birthday lunches have empty seats, movie screenings are not well-attended, and those who dare to drive tend to slam on their breaks, so accidents are abundant when it's raining outside.
On to the subject of dating. Don't cancel your dates!
Singles who have filled their date cards are probably wondering whether to cancel their dates or not. Don't be a rain-flake. There are an abundance of songs about rain that are uber-romantic, so grab your umbrellas and mobile phones, but don't change your plans, and please don't cancel your dates.
Whether you stay in or go out, here are some dating ideas for a rainy day or night.
1. Go on a Skype or FaceTime Date
Get dressed up with what you'd wear on a date, and remember to put on your lipstick ladies. The two of you should pour a glass of wine or bubbly for the occasion. Date night is still on, it's just a digital date. Log on and have a virtual date rather than canceling your plans.
2. Watch 'Downton Abbey' or Binge Watch on Netflix
Snuggled up with your date? Why not spend the day or evening binge watching some romance on Netflix. If you recorded the Season Premiere of 'Downton Abbey,' it could be a perfect time to watch it together. Bonus: There are some romantic scenes in the premiere.
3. Answer these 36 Love Questions
A Modern Love column on the New York Times reads, To Fall in Love With Anyone, Do This. These questions from Psychologist Dr. Aron suggest they can help you fall in love with anybody. Some questions include:
Share with your partner an embarrassing moment in your life
Tell your partner something that you like about them.
This exercise should help you get to know each other better and has been known to be responsible for some marriages.
Not sure if that's realistic or not? Why not give it a try.
4. Take a Walk Under an Umbrella
Men love to be protectors. Here's your chance guys to show her your chivalrous side. Keep that date and take a walk with her, while keeping her dry. As your cuddled up together under the umbrella, you'll be hugging and maybe even kissing. It's worth not canceling a date for, believe me.
5. Send Each Other Digital Songs About Rain
Grab your smartphones and stay digitally connected with music throughout the night. It's fun to play 'Name that Tune' and even William Shakespeare said, "If music be the food of love, play on." From "Bus Stop" by the Hollies to Led Zeppelin's "Rain Song," there's a rainy day song just for the two of you. Need some help? Read: 30 Great Love Songs About Rain.
6. Create an Indoor Scavenger Hunt
If geography and transportation allows you to keep your scheduled date, a great way to make it fun and flirty is to create a treasure or scavenger hunt inside your home. To do this, place romantic clues in envelopes around your house and number them. At each location, there will be a love note with suggestions for a kiss, a back rub, a foot massage, or whatever your imagination will allow.
7. Write a Traditional Love Note
If your electricity goes out and the battery life has expired on your mobile phone, light a candle and grab and pen and paper. It's time to get traditional and draft a hand-written love note. When you get together for your rescheduled date, hand him or her an envelope to open. You'll be surprised how it will be received.
Will you be canceling your dates or be taking a digital approach to stay in touch?
Calling all HuffPost superfans!
Sign up for membership to become a founding member and help shape HuffPost's next chapter