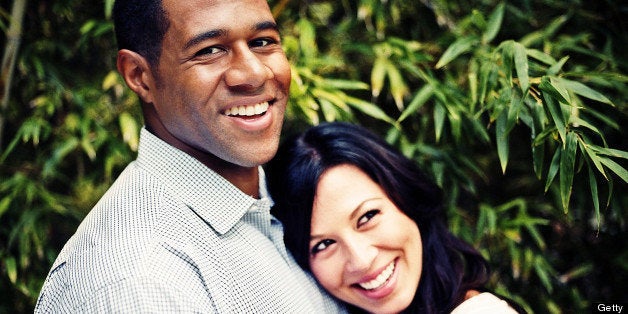 Just about everyone who's in a relationship uses their mobile phones to communicate plans, feelings and emotions, and sadly, even break up in a text message.
Sharon Jayson reported on a recent survey provided to USA TODAY, conducted by online dating sites JDate and Christian Mingle. This included results of 1500 smartphone users aged 21-50, who are dating or have been in a relationship less than two years
Casual, easy and non-threatening -- the simple beauty of text messaging is upending American dating culture. Not since the dawn of the automobile has a technology -- the cellphone -- so swiftly and radically changed the way people interact, meet and move forward (or not) in a relationship.
As an online dating and netiquette expert, I have to agree. I chimed in on Jayson's story, "Would you break up by sending a text?" and I firmly feel that you just don't hear someone's tone in a text message. In a new relationship, you don't have any texting boundaries or rules set up yet with the person you're just getting to know.
What is the proper etiquette for returning a date's text message? This is a question that I get asked quite frequently.
In my conversation with Jayson, I stated that that I believed up to four hours, maximum. Unless it's at night and you might be sleeping, or be concerned that the text is just for a booty call, you can respond in the morning on the former and ignore the latter.
The survey results concurred and actually showed that one out of four people think that just one hour is the maximum amount of time you should let go by before responding to a text. An equal amount believed one to three hours is appropriate. After that, the number dropped dramatically.
The question I have to ask is, are we that connected to our mobile devices that if we don't respond within an hour we should feel our relationship could be on the rocks or we've hit a digital bump on the road? This, I believe could lead to an increase in anxiety, and be closely related to the Social Media Anxiety Disorder article I wrote about, where many people do suffer from SMAD in today's demanding digital world.
Not responding to a text or a tweet from someone's mobile phone after one hour, might mean that someone could be busy, be in the shower, charging their phone, in a meeting, taking a nap or sleeping, or a variety of other things that we used to normally do before our mobile phones became the biggest accessory in our public lives.
I've often said, if a mobile phone was waterproof, it would even go into the shower with those who just can't seem to disconnect. With unlimited texting plans so abundant, it just makes it easier to romance someone through sending flirty text messages.
True though, as I wake up with a text message every morning from the man I'm dating, it does start my day on a cheerful note. Would I think we've hit a bump on the road because he missed a day or if the text didn't arrive until the afternoon? Probably not. But one thing is for sure, texting does play an important part of the relationship process, especially if someone is in an area where they just can't privately pick up the phone and have a chat. Flirting or engaging digital foreplay by texting on your cell phone leading up to your date can enhance a relationship and build up the excitement of the courtship process. More and more people are increasing the number of text messages they are sending to someone they are dating. It's an efficient way of staying in touch.
However, relying solely on your mobile phone to set up dates, cancel dates, and having it become the primary source of communication makes me concerned. I still believe in putting a love note or a thank you note in the mail from time-to-time. I also believe nothing can replace the sound of someone's voice and that text messages can be misunderstood or taken out of context. Hearing the sound of someone's voice, even if you initiate or receive the call using your mobile phone is still high on the list.
Still, the numbers are startling and the gap is shrinking to what's accepting with dating in a texting world.
Are you using increasing the amount of time that you're texting on your mobile phone?