I received this email on my site from a reader asking for advice about women dating in their 50s:
I am approaching 50, and just over one year separated from my husband. As I look forward and begin to think about the possibility of future relationships, I can see that dating over 50 might be difficult. What I notice is that I don't seem to hear many happy stories about people (like me) who were married 20 to 25 years, got divorced, and then found happiness/marriage, etc again. It seems to me that a 50ish woman is somewhere in no-man's land for a future relationship. I may be generalizing but do you see the same thing?
As I also approach 50, I agree with her no-man's land comment in many ways. Fifty isn't really young, but it's not old either.
I have had some issues while shopping for clothes in recent years, because all the clothing out there either seems too young or too old for me. I feel like some young people treat me older, which seems odd. I meet people in their 50s, who I assume are 70, but I also meet people in their 50s and I'm shocked because I thought they were in their 30s or 40s. Perhaps this same attitude of no-mans land applies when it comes to dating.
If in your 40s, it seems OK to me to date guys in their 30s, 40s or 50s. But 50 is a different story. Guys in their 30s are definitely out, guys in their 40s might work, but they might want women in their 30s or 40s, guys in their 50s definitely want girls in their 30s or 40s, and guys in their 60s just seem too old. (No offense.)
So, what to do? Being recently single again and new at this, I'm going to go for just being my gosh darn self, and if someone wants to date me, great, and if they think I'm too old, then so be it. It's all about believing you have a lot to offer someone, which I do. Am I perfect? Hell no. Am I kind of old? Yep. But my chronological age is something i can't change. All I can do is live life to my potential. And that's what I'm doing.
Also, I think as people get older, the age range for dating widens. So, not only does a large age range, (let's say 42-57 perhaps?) increase the number of potential men, but I really do think that at this point, age is less of a number, unlike it was, say, when you were 30 and dating a 20-year-old.
The thing that bothered me most about this email was this part:
What I also notice is that I don't seem to hear many happy stories about people (like me) who were married 20-25 years, got divorced, and then found happiness/marriage, etc. again.
She writes: "found happiness/marriage etc. again." The slash between happiness and marriage clearly indicates that she equates happiness and marriage, and that's something I definitely don't do. I equate happiness with: children, family, career, fun and surrounding myself with people I love and enjoy, whether that involves romantic love or not.
My bottom line is, I just want to be happy. I don't have to be married for that to happen. I would ultimately like to be married again (I think) but I don't feel marriage brings happiness unless you wait for the right person and/or the right time.
The last piece of advice I'd give her is slow down and don't panic. Separated for one year is a very short time. Work on yourself. Work on healing. Have fun. Go on dates, but don't force the serious relationship. Let it just happen.
I'll leave you with this -- Beautiful women who are over 50:
Michelle Pfeiffer, Andie MacDowell, Catherine Keener, Oprah, Madonna, Kim Basinger, Kim Catrall, Christie Brinkley, Diane Sawyer, Jennifer Grey.
Remember, 50 is the new 30! Is that cheesy? Who cares. I believe it!
Jackie Pilossoph is the author of her blog, Divorced Girl Smiling, and the comedic divorce novels, Divorced Girl Smiling and Free Gift With Purchase. She also writes feature stories, along with the weekly dating and relationships column, "Love Essentially" for Chicago Tribune Media Group local publications. Pilossoph lives in Chicago. Oh, and she's divorced.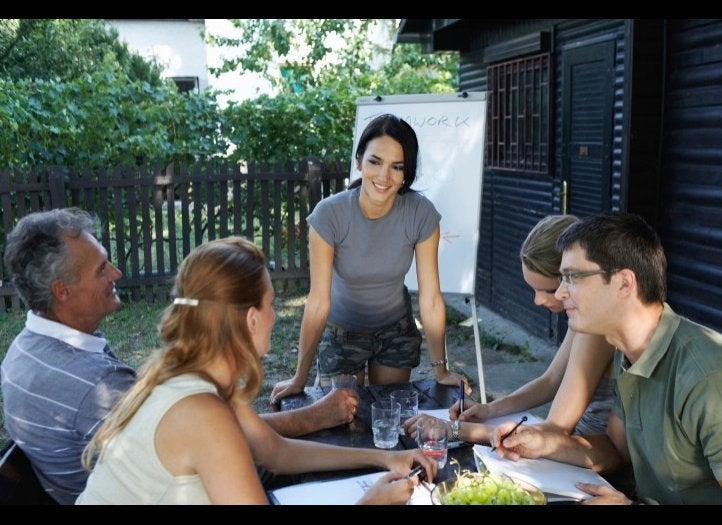 Where To Meet Singles Over 50
Popular in the Community